The Two Blistering Words Grimes Has For Amber Heard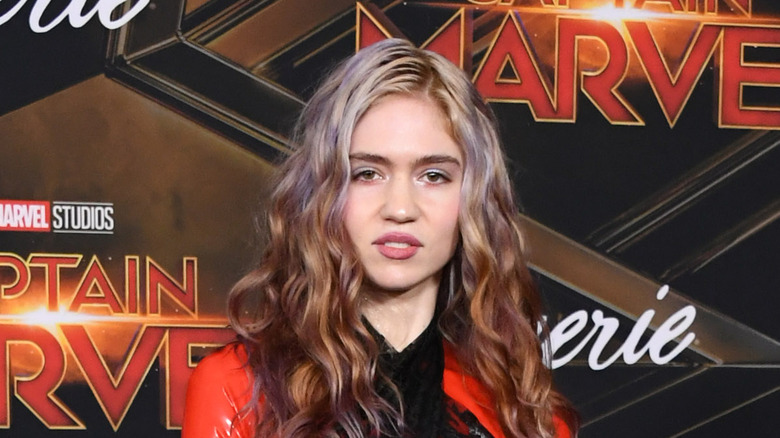 Jon Kopaloff/Getty Images
Is Grimes making a habit of vilifying Elon Musk's partners? As of September, the Canadian singer put her ex on blast for seemingly preventing her from seeing her son, and accused Musk's current girlfriend, Shivon Zilis, of blocking her on social media. Now, Grimes — who has a complicated relationship with the SpaceX billionaire — is turning her attention to another one of Musk's exes, Amber Heard.
ICYMI, Heard and Musk were linked in 2016, although Musk was interested in her as far back as 2012 after they met on the set of Robert Rodriguez's "Machete Kills," per People. The timeline does differ from person to person, as Heard's ex-husband Johnny Depp claimed she was secretly dating Musk in 2015. Regardless, we know that Musk and Heard were a couple by 2017, with Heard having met the Tesla CEO's brood of children. It didn't last, though, and the pair called it quits that same year.
After Heard, Musk struck up a romance with Grimes, so it's possible Grimes could have been jealous or insecure about her then-boyfriend's ex. After all, Grimes and Musk shared a "fluid" relationship, and Heard is a world-famous actor. Heard and Musk also seemed to have no hard feelings about the breakup, with Musk clarifying that it was an amicable situation. "We are still friends, remain close, and love one another," he commented on his ex's Instagram after the split. So, if everything was good between them, what does Grimes now have to say about Heard?
'Chaotic good' vs. 'chaotic evil'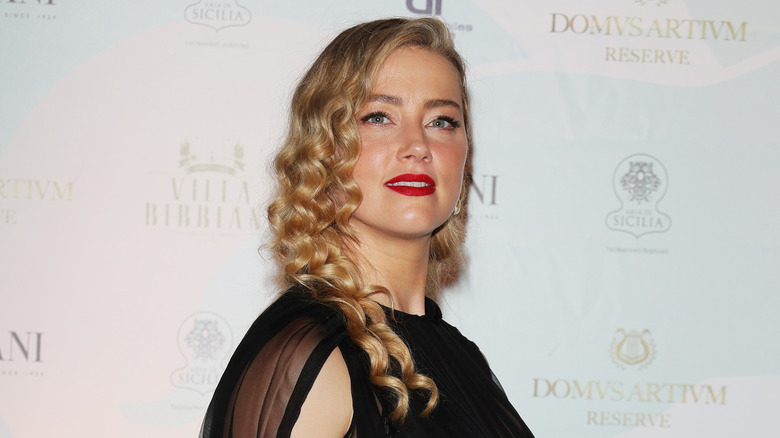 Ernesto Ruscio/Getty Images
A lot of dirty laundry was aired in the Johnny Depp-Amber Heard defamation trial, which clashed with Heard's more wholesome public persona. One person who may not have been surprised by the claims is Grimes, who apparently knew about Heard's darker side all along. In the 2023 Elon Musk biography, "Alignment" by Walter Isaacson, Grimes compared herself and Heard to characters in the fantasy role-play game "Dungeons & Dragons." "My 'Dungeons & Dragons' alignment would be chaotic good. Whereas Amber's is probably chaotic evil," the singer said (via the New York Post). In Isaacson's book, Grimes' claim of Heard's "evil" nature was echoed by others in Musk's inner circle. "[Amber] was just so toxic. A nightmare. It's really sad that [Elon] falls in love with these people who are really mean to him," Elon's brother, Kimbal Musk, added.
According to Grimes, Elon's rocky relationship with his own dad meant he struggled with making good decisions in the romance department. "[Elon is] attracted to chaotic evil. It's about his father and what he grew up with, and he's quick to fall back into being treated badly," Grimes shared (via Insider).
In a 2017 interview with Rolling Stone, Elon previously spoke about his need for serial monogamy. "If I'm not in love, if I'm not with a long-term companion, I cannot be happy," he said. "I will never be happy without having someone. Going to sleep alone kills me."