Why Rita Ora Left America's Next Top Model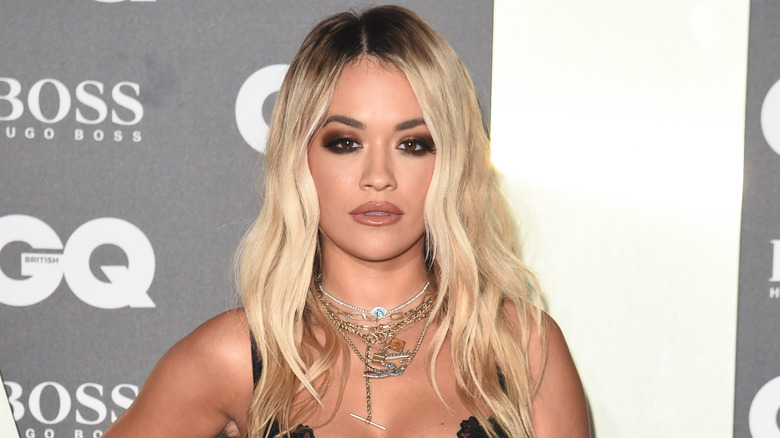 Featureflash Photo Agency/Shutterstock
Rita Ora unexpectedly left her "America's Next Top Model" hosting gig after only one season — and we've got the answer to why. "ANTM" fans fondly remember the early '00s modeling competition for its spitfire contestants — looking at you "RHOA" star Eva Marcille and Jade Cole – unique photoshoot challenges, and its host and lead judge, former model Tyra Banks. For years, Banks was seen as the perfect person to lead the runway hopefuls toward life-changing modeling opportunities. Her over-the-top demeanor also helped fortify the show as a ratings magnet. However, that was threatened when Banks announced that she would depart her judging position in 2016 amid the show's expired contract with The CW.
"I will continue as executive producer but must turn my attention to new business endeavors, so I want to find a new host," Banks said in a statement, per the Daily Mail. Singer Rita Ora was selected to take the reins of the long-running series. Ahead of her first cycle — which premiered in December 2016 — Ora sat down with Billboard and shared her plan to hold viewers' interest. "This show's been going on for 23 seasons now: I thought, 'Let's make it current.'" The "Anywhere" singer had a clear goal in mind, telling the outlet, "Everyone that our generation looks at is successful [through] social media ... I wanted these girls to be a threat to the Gigis, the Bellas, the Kylies. And so the winner of ANTM has to be a brand, a business, and a boss." 
Unfortunately, Ora only got one year to help mold the modeling hopefuls, as her predecessor had a change of heart.
Tyra Banks had second thoughts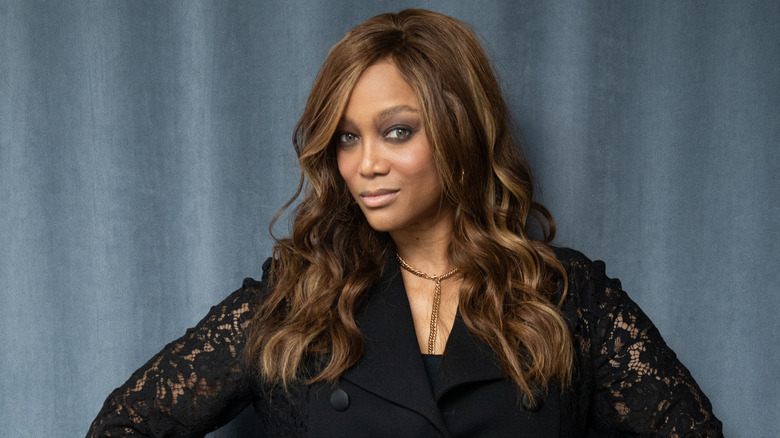 Noam Galai/Getty Images
Tyra Banks had an abrupt about-face when it came to hosting "America's Next Top Model," as the former model announced she would be returning to the show after only one season away. "I'm overwhelmed and humbled by the intensity of the 'ANTM' fan base whose deep affection for the show led me to have a change of heart," Banks shared in a statement, according to Metro. "After giving it a lot of thought, I realized that remaining behind the camera wasn't enough because 'ANTM' is woven into my DNA." Further addressing her return, Banks tweeted (and has since deleted): "I missed my ANTM baby so Mama's back!"
As the outlet noted, Banks thanked Ora for temporarily filling her spot on "ANTM," with Ora appearing just as gracious in a response tweet. However, it's been rumored that Banks campaigned for Ora to get pushed out. "There was hope that Rita would revive [the show's] ratings, but after a promising start, the numbers dwindled," a source shared with Life & Style (via OK!). If true, then this is a harsh contrast to Banks' previous feelings about Ora. In July 2016, Banks told ET, "Rita and I spoke today. I love her." She added, "She was like, 'Tyra, I don't want to fill your shoes, I want to create my own shoes.' So I was like, 'I got you boo.'"
Social media still isn't over the Rita/Tyra drama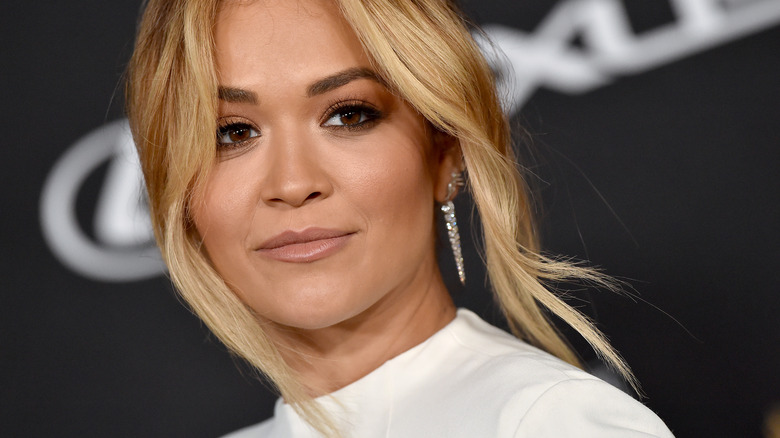 Axelle/bauer-griffin/Getty Images
Over the past few years, viewers and social media critics have started to shower "America's Next Top Model" with some blistering yet deserving criticism. Although the popular show cultivated a loyal following and gave many otherwise passed-over models a chance to fulfill their dreams, as time has passed, some of the controversial photoshoots have called the common sense of the producers into question. Tyra Banks has also been publicly reprimanded for some of the outlandish demands she plopped on the contestants.
Leave it to social media to also keep Rita Ora and Banks' almost-forgotten piece of "ANTM" lore in circulation. Even today, some fans feel Ora got the short end of the stick. "Rita Ora hosting 'America's Next Top Model' has got to be one of the most bizarre things that ever happened on TV," one fan wrote. Another praised Ora's performance over her predecessor (and successor), tweeting, "I don't think I can say this enough times but Rita Ora was a much better host of 'America's Next Top Model' compared to Tyra." That said, the competition only returned for one last cycle with Banks at the helm, concluding its nearly 15-year run in 2018.