We Wish We Could Unsee Matthew McConaughey Rubbing Joy Behar's Feet On The View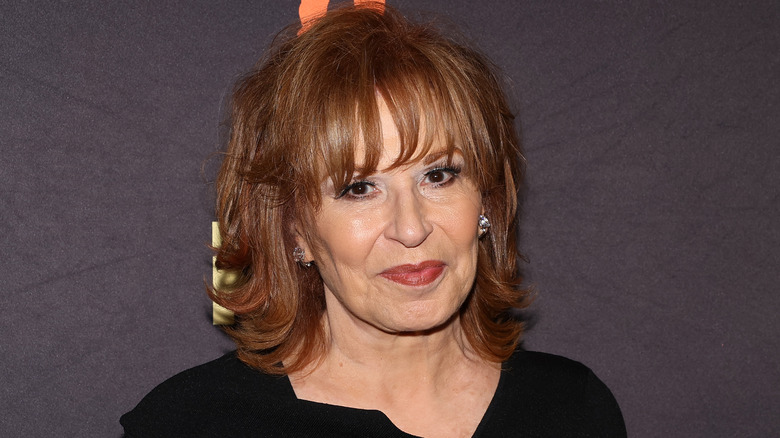 Arturo Holmes/Getty Images
We're not alright, alright, alright after watching Matthew McConaughey give Joy Behar a foot rub during an appearance on "The View." But while you'd think this was the strangest moment during the actor's interview, it really wasn't.
McConaughey was on the talk show to promote his book "Just Because," which is not about surprising your significant other with a foot massage just because you think they're special. It's actually a children's book that challenges readers to contemplate declarations that begin with the two words of the title, such as "Just because I did it again doesn't mean I don't regret it," per NPR. McConaughey was actually repeating an action when he rubbed Behar's foot; it was something he previously did on the show in 2006. We wonder if he regretted doing it again when the co-hosts later steered the direction of the conversation to whether McConaughey would run for governor of Texas. Behar asked her guest, "Do you think you can get elected in Texas, being anti-gun?" A tense, finger-wagging McConaughey looked like he was the one in need of a foot massage when told Behar, "One thing about me and politics is, to give you a direct statement right there, is me playing a game I'm not interested in playing."
As you can see, none of this has anything to do with a children's book, and McConaughey's foot massage took a truly weird turn when it inspired him to share a story that also was unrelated to his book.
Matthew McConaughey's dad massaged his dates' feet
Before Joy Behar lifted her foot up and placed it in front of Matthew McConaughey, seemingly in hopes of getting to experience his magic fingers again, she informed him that she recently had gotten a pedicure (perhaps she got her tootsies camera-ready in anticipation of this moment?). "He's good!" was Behar's initial verdict, but she later told him, "Not so hard, not so hard!"
As McConaughey massaged, he regaled Behar and her co-hosts with a tale that seemed to unsettle them somewhat. He revealed that he learned the art of the foot rub from his father, who also gave them out freely. However, his dad definitely should have kept his fingers to himself. According to McConaughey, he and his brothers found it odd that their dates started showing up at the McConaughey abode far ahead of the time they'd agreed to meet up. "When we'd walk out of the room ready to go on the date, who's sitting on the couch getting a foot rub?" said the actor. Yup, his father was massaging the feet of the McConaughey bros' dates. Behar appeared stunned by this revelation, and none of "The View" co-hosts asked McConaughey how old he was when this was happening. Maybe they didn't want to know; the interview was already off the rails enough as it was.