Is Matthew McConaughey Ready To Run For Governor Of Texas?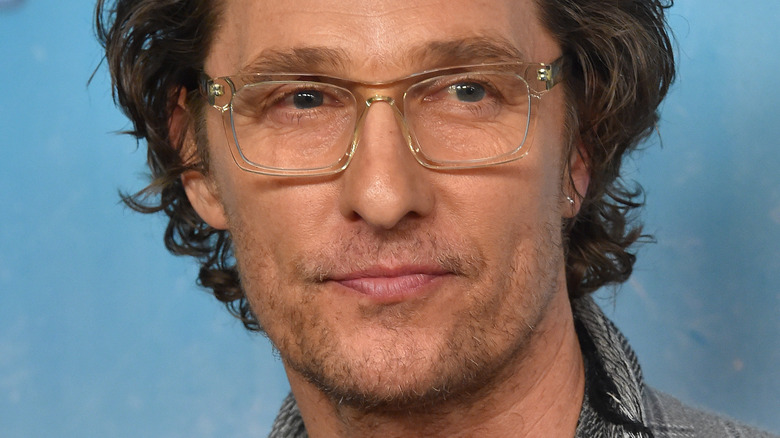 DFree/Shutterstock
It's not unusual for an actor to branch out into other endeavors. It's also not unheard of for a celebrity to use their star power to help them move into the world of politics. Indeed, while a fair share of famous figures have strong opinions when it comes to politics that they're not afraid to make public, some, even, decide to make it a new career path. Just take a look at "The Terminator" actor and former governor of California Arnold Schwarzenegger or "Sex and the City" star Cynthia Nixon who ran to be the governor of New York. 
Of course, there is also Matthew McConaughey. Although the famous Texan is obviously known for his many popular onscreen roles — everything from Wooderson in 1993's "Dazed and Confused" to Ron Woodroof in 2013's "Dallas Buyers Club" — he is another Hollywood star who seemingly has his eyes on the political scene.
While discussing the possibility of running for office — particularly to become the governor of Texas — in November 2020, McConaughey told Hugh Hewitt, "I don't know. I mean, that wouldn't be up to me. It would be up to the people more than it would me." Granted, he also added, "Look, politics seems to be a broken business to me right now. And when politics redefines its purpose, I could be a hell of a lot more interested." Well, it seems like that time might be getting closer.
Matthew McConaughey is 'measuring' the possibility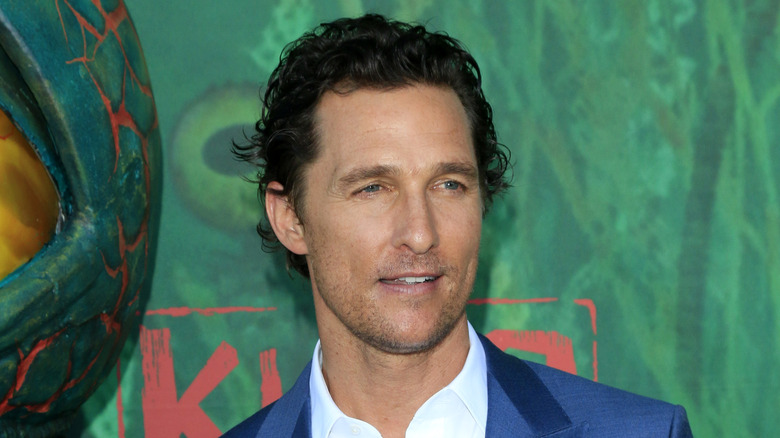 Kathy Hutchins/Shutterstock
Would you vote for Matthew McConaughey? Of course, you'll want to know where he stands on certain issues, and you'll be able to get that info if and when he does decide to run. So, will he? And if so, in 2022?
Opening up about running for governor of Texas while talking to The New York Times' Sway podcast (via Chron), McConaughey revealed that he's working with mentors to learn the ins and outs of politics while "measuring" the situation when it comes to potentially launching a campaign next year. So what's stopping him from making things official? Well, it turns out that he's not totally sure about wanting to enter that world. "Is that a place to make real change or is it a place where right now it's a fixed game, you go in there, you just put on a bunch of band-aids, in four years you walk out and they rip them off and you're gone?" he asked while also saying that's something he's "not interested in." 
At the same time, he explained, "One side I'm arguing is 'McConaughey exactly, that's why you need to go get in there.' The other side is 'that's a bag of rats man. ... You have another lane ... to have influence and get done things you'd like to get done and help how you think you can help and even heal divides.'" Whatever he does, we're sure he'll aim for the greatest good.