Has Gayle King Dated Anyone Since Her Disastrous Divorce?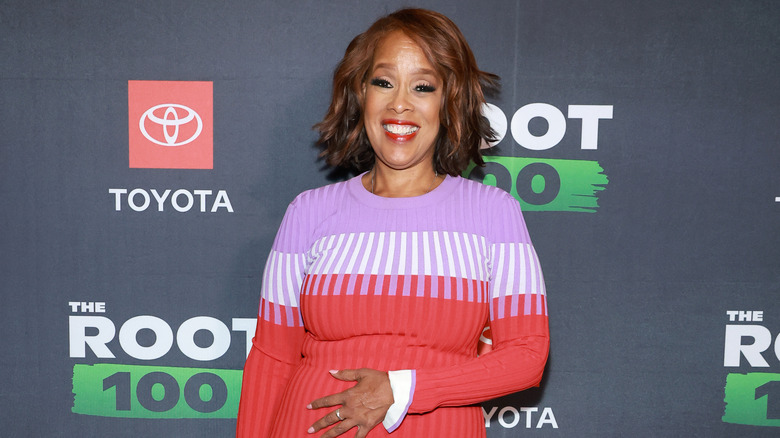 Arturo Holmes/Getty Images
Gayle King's dating life hasn't been all that exciting since she divorced her husband, William Bumpus ... but could that change?
King's 1993 divorce from William Bumpus preceded the most memorable moments of her journalism career — including her infamous 2019 interview with R. Kelly, when she confronted the singer on the disturbing abuse allegations he was facing at the time. When she left her marriage, King hadn't joined "CBS This Morning" or cranked out her bestseller, "Note To Self: Inspiring Words from Inspiring People." She'd been married to Bumpus for 11 years, during which time she was working at a local news station. She was also a mother to two kids under the age of 10: Kirby Bumpus and William Bumpus Jr.
Unfortunately, their marriage didn't provide her with the love and trust she sought. Bumpus had an affair near the end of their relationship. In 2019, King and Oprah Winfrey released an installment of a YouTube series –- called "The OG Chronicles," in which King opened up about her husband's infidelity. As King attempted to respond to a fan's question about making friends as adults, Winfrey interjected: "I think you may be scarred," said Winfrey. "Because remember you had that friend who slept with your husband, and when you found her, you said, 'I thought you were my friend!'" According to King, the friend retorted: "I never liked you." After all King endured, she could've given up on love ... but she hasn't. 
Gayle King isn't dating anyone ... right now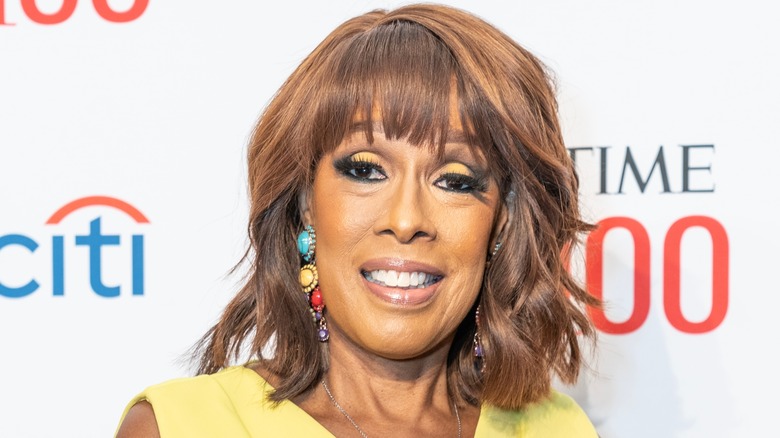 lev radin/Shutterstock
Currently, Gayle King appears to be single, but she's not closed off to love. Unfortunately, her willingness to find her soulmate once put her in a situation that could've upended her life. According to Page Six, King accidentally went on a date with a married man. When discussing her foolproof strategy for her dates –- which included inquiring about his opinion on the O.J. Simpson murder trial verdict –- she admitted that she forgot to ask if her suitor was married. When she found out that he was, she promptly left. "And I was like, 'Check, please, I know that story," King revealed during a 2017 episode of "Harry." Fortunately, King made it out of that date without being unfairly maligned. 
Two years later, King was still open to dating, as she revealed what she was –- and wasn't –- looking for in a man. "You really want somebody who can make you laugh," King shared on "The Talk" in 2019 (via Oprah Daily). Humor, intelligence, and natural teeth are also important to King. She also knows exactly what she can't handle. "A deal-breaker for me is smoking," she added. "I just don't like smoking!" And even though she used to liken tattoo-clad men as biker criminals, she assured the viewers that she's since evolved. 
Gayle King leaned on Oprah after leaving her husband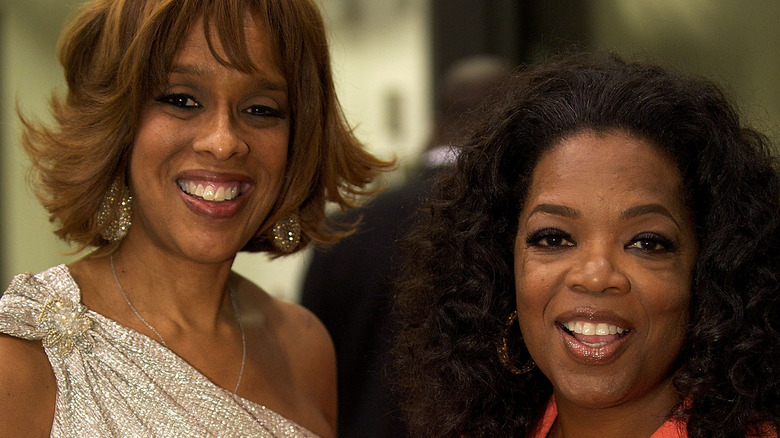 Cooper Neill/Getty Images
Even though Gayle King doesn't appear to have found her perfect man yet, she still has Oprah Winfrey. King and Winfrey's friendship goals label goes back decades, but their bond goes deeper than most are even aware of. And their bond solidified even more after King divorced William Bumpus. "[Oprah] is one of the best therapists ever," King shared of Winfrey's post-divorce support during a 2022 episode of Brooke Shield's podcast (via Huff Post). "If she had a second career, it would be — honest to God, she's one of the best therapists ever."
King and Winfrey's love for each other is so strong that Winfrey suffered through King's divorce right along with her. "When Gayle went through a divorce...I felt like I went through the divorce," Winfrey shared in 2020, during her Vision Tour (via Oprah Daily). And though no one ever wants to deal with the ugliness of divorce, King revealed to Winfrey that she may never have achieved all that she has if she'd remained in her marriage. "I can say 150 percent, absolutely not," said King. "Because...this was a very smart guy, Yale-educated lawyer, former cop, very good looking, all the good things...but for whatever reason, being married to me was difficult for him, and I can remember very clearly a conversation when he said 'I'll be glad when this Gayle King s**t is over.'" However, King wanted someone who embraced "this Gayle King s**t!'"