Cardi B Receives Warning From Judge After Skipping Court Date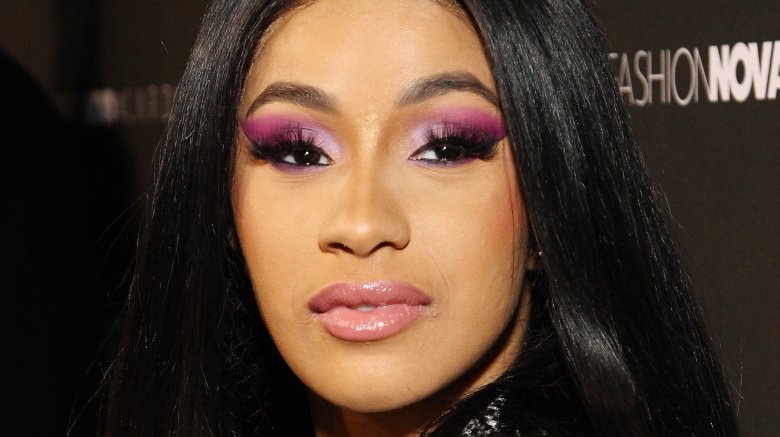 Getty Images
Rapper Cardi B was a no-show in court.
On Monday, Dec. 3, 2018, the "Bodak Yellow" rapper received a strict warning from the judge in her strip club altercation case after skipping her latest court hearing, Page Six reports. As the media outlet noted, she may risk more serious legal trouble if she fails to appear at her rescheduled court date on Friday, Dec. 7.
As Queens Criminal Court Judge Sean Dunn told Cardi B's attorney, Jeff Kern, "I want you to convey to her that it's not acceptable that she's not here today. You should inform her that if she doesn't show up, that unless circumstances change, it's very likely that the court will issue a bench warrant for her arrest."
"As you probably know she is a fairly notable hip-hop artist," Kern replied, noting that his client had a "previously scheduled commitment for today and tomorrow." However, after the judge reiterated the warning, the rapper's lawyer simply said, "Thank you, your honor. Message received loud and clear."
As Nicki Swift previously reported, Cardi B (real name Belcalis Almánzar) turned herself over to the police in early October 2018 over her supposed involvement in a strip club brawl in late August. According to sources cited by TMZ at the time, the 26-year-old allegedly ordered an attack on two bartenders at the Angels Strip Club in Queens, N.Y., a pair of sisters named Jade and Baddie Gi, after the former reportedly claimed to have slept with Cardi B's husband, Migos rapper Offset. She has since been charged with two misdemeanors for reckless endangerment and third-degree assault.
Regarding the recent development in the ongoing case, Kern told Page Six, "You all need to understand this is not about her saying, 'Screw going to court. I got things to do. I'm important.' She has managers, she has business people, she has things scheduled." He added, "So it's not like we can just say, 'Hey you got to come to court on Monday.'" 
This wasn't the first time the "Be Careful" rapper, who's claimed to have been a member of the gang the Bloods, has made headlines over alleged violent behavior. In September 2018, Cardi B and fellow rapper Nicki Minaj infamously got into a fight at a New York Fashion Week party. Readers may already be aware that amid the duo's ongoing feud, Minaj opted to feature bartenders Jade and Baddie Gi in her "Good Form" music video in late November.