NFL Star Jason Kelce Slyly Responds To Rumors Of Brother Travis Dating Taylor Swift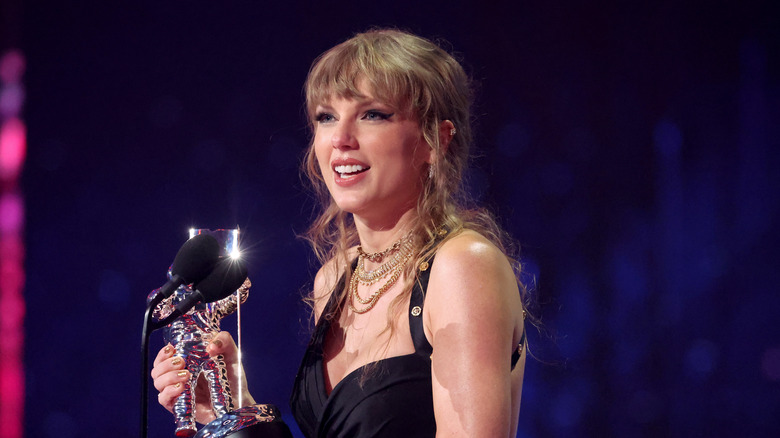 Mike Coppola/Getty Images
Is there a new "Love Story" taking center stage in Taylor Swift's life? Ever since the Grammy winner split from Joe Alwyn after six years together, Swifties have been scouring headlines and song lyrics for any clues as to who she may be dating next. Swift has been single following her brief fling with The 1975 front-man Matty Healy, but that could be about to change — if Kansas City Chiefs tight end Travis Kelce has anything to say about it. According to ET, Travis is shooting his shot with the songbird now that he's also back on the market. "Travis has been into Taylor for a while and definitely has a crush on her. He is a simple guy that is very funny, charismatic, chill, and loves playing football," a source told the outlet.
When it came to wooing Swift, Travis had a plan. As Travis told his brother Jason Kelce on the duo's podcast, "New Heights," Swift has been giving out friendship bracelets to fans attending her "Eras" tour. At the Kansas City tour stop, Travis was planning to give Swift a bracelet with his number on it, but he fumbled the approach. "[Taylor] doesn't meet anybody, or at least she didn't want to meet me, so I took it personal," he said.
Despite the block, Travis still must have figured out a way to impress Swift because the Internet is suddenly shipping the newly minted "Swavis." And when asked about the rumors on September 14, Jason didn't hold back.
Travis Kelce is 'having fun'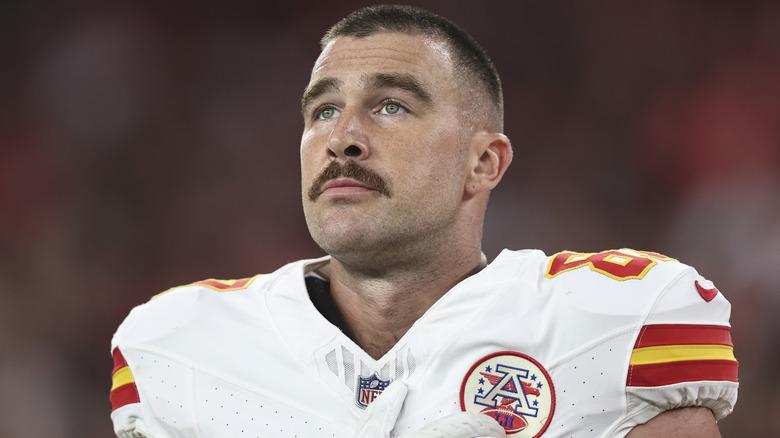 Michael Owens/Getty Images
After Jason Kelce's Philadelphia Eagles defeated the Minnesota Vikings in the latest installment of Thursday Night Football, Jason was punted a question that had nothing to do with football. During the postgame conference, Tony Gonzalez asked Jason whether there was any truth to the rumors about Travis Kelce and Taylor Swift (via TMZ). Initially, Jason went with the standard "no comment," before elaborating further. "Ever since 'Catching Kelce,' everybody's been infatuated with Travis' love life," he added. "So, I don't really know what's going on there. So, yeah, I know Trav is having fun. We'll see what happens with whoever he ends up with."
It's not a confirmation by any means, but Jason was reportedly "smiling" at the question, so make of that what you will. And though we don't have the receipts yet, The Messenger has all but confirmed that Swift and Travis are dating, reporting, "She saw him when she was in NYC a few weeks ago."
Unlike the Internet's general outcry when Swift and Matty Healy were a thing, the NFL community seems to be team Travis-and-Swift. "The lady that sells out every stadium in the world ten times ... and [New England Patriots coach] Bill Belichick says, 'She's pretty tough, man.' Said you know what? The man of my dreams ... is an NFL guy," podcaster Pat McAfee said on his show. In the meantime, we're waiting for Swift to give us verbal confirmation about Travis, preferably through song.