Why Jon Gosselin And His Longtime Girlfriend Colleen Conrad Split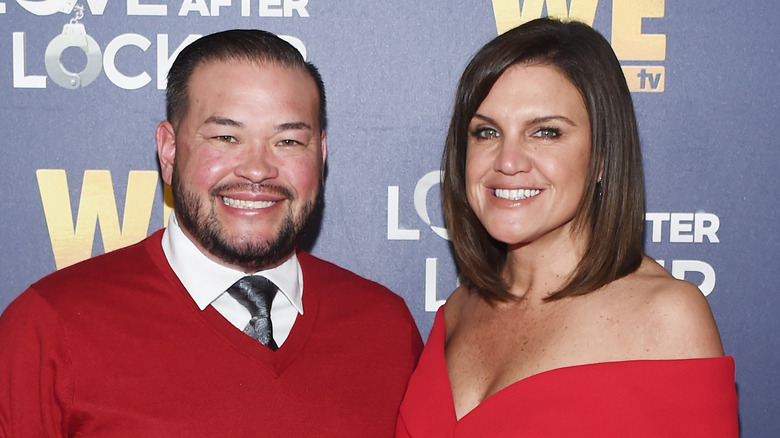 Amanda Edwards/Getty Images
Following his very public divorce in 2009, Jon Gosselin had a long and sometimes scandalous dating history before he settled down with Colleen Conrad. As reported by Us Weekly, Gosselin and Conrad started seeing each other in 2014 and moved in together just a month into their relationship. "They ran into each other after years of not seeing each other and instantly reconnected," a source shared.
After four years together, it looked as if Gosselin and Conrad were ready to tie the knot. "I've thought about it, yeah — talked about it. She's driven. I've known Colleen my whole life. We grew up three blocks from each other. Her sister used to babysit me," the father of eight told OK! When pressed as to when they were thinking of getting married, Gosselin joked, "Just look at my Instagram. That's how stories get out anyway, I guess. It's so funny." Unfortunately, the two never made it down the aisle and broke up after seven years together — but it wasn't a decision Gosselin and Conrad took lightly.
Jon Gosselin saw cracks in his relationship with Colleen Conrad during the pandemic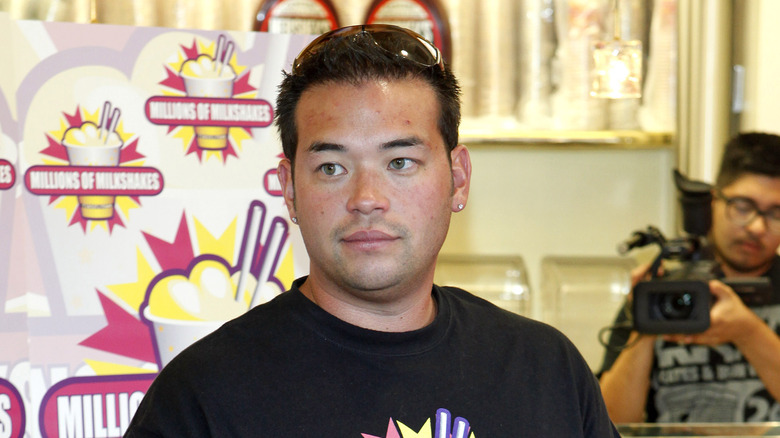 Jean Baptiste Lacroix/Getty Images
The COVID-19 pandemic put the kibosh on many people's relationships, and it seems as if Jon Gosselin and Colleen Conrad's love was not marked safe from the first wave. "After seven years together living as a family, Jon and Colleen have decided it's time to move on. This wasn't an easy decision for them, one they didn't take lightly," a source revealed to ET. "Jon wanted nothing more than to make his relationship work with Colleen. They tried both couples and family therapy but, in the end, realized they were better off as friends," the insider added.
News of their split came right after Conrad announced she had breast cancer. However, Gosselin insisted that the couple had decided to break up before her diagnosis, and they first started experiencing problems during the summer of 2020. At the end of the year, Gosselin got COVID, and although he said Conrad was "super supportive," things ultimately didn't work out for them. "We decided to terminate our relationship, we were both ready," he told The U.S. Sun. He shared that he had wanted to move, but his kids Hannah and Collin wanted to remain in Pennsylvania to finish their schooling. "Then we got to April and that's when Colleen was diagnosed with cancer," Gosselin recalled. At the time, he was supportive of his ex while she was going through treatment, and while their relationship had been in the public eye, Conrad wasn't so keen on Gosselin talking about her on television.
Colleen Conrad was not happy about Jon Gosselin spilling deets about her diagnosis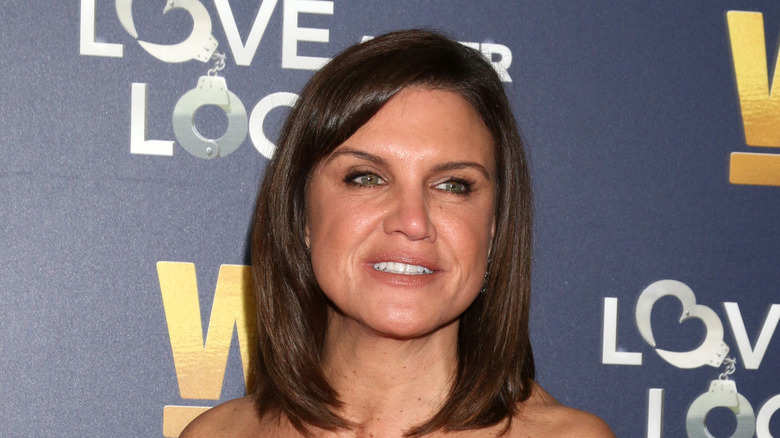 Kathy Hutchins/Shutterstock
Being the ex of someone who is a public figure can get messy. After his breakup with Colleen Conrad, Jon Gosselin appeared on "Dr. Oz" and stated, "We had trouble in the relationship for a long time and didn't really want any stress during her treatment," he shared (via In Touch Weekly). "I helped her through cancer, insurance, and everything else. I supported her through her cancer," he continued. Following the appearance, Conrad took to Instagram and wrote in a now-deleted post, "How is it [OK] for someone else to keep talking about your cancer diagnosis on TV in the media without your permission?" When someone replied, "I'm guessing she is talking about Jon Gosselin," Conrad wrote, "yes."
Despite her breakup with Gosselin, Conrad is still there for his kids, particularly Collin. After his mother wrote a lengthy post on Instagram accusing him of "unpredictable" and "violent behaviors" toward his family, Conrad took to the social media platform. She shared, "I recently learned of derogatory statements made about Collin Gosselin and felt compelled to defend him. These statements were made by family members who have been estranged from his life since he was 12. Collin is not only someone I love dearly but has also been a significant figure in my family's life." Many applauded Conrad for sticking up for Collin, and even though she and Gosselin are no longer together, it seems her bond with his son remains strong.