The Untold Truth Of Jon Gosselin's Girlfriend Colleen Conrad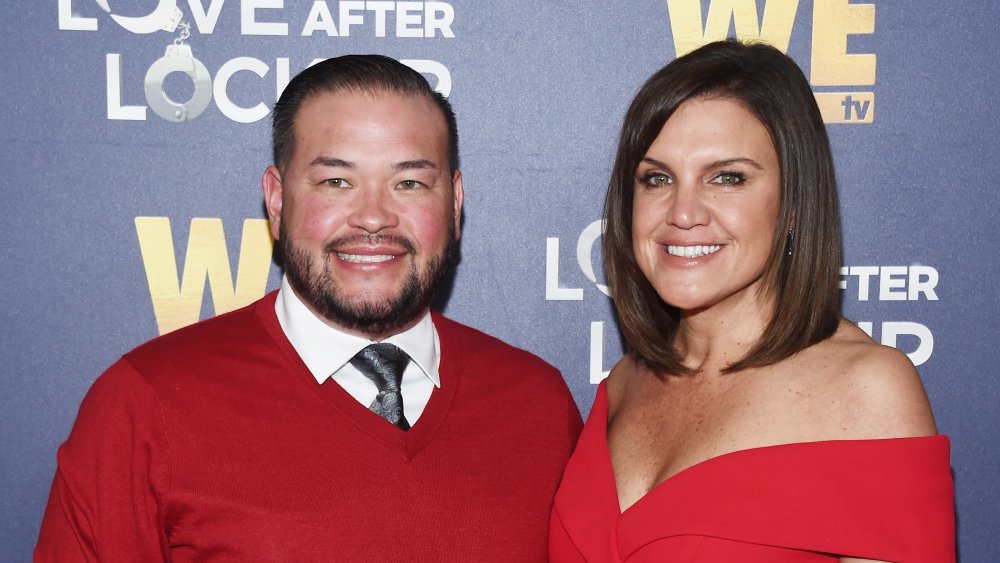 Amanda Edwards/Getty Images
Jon & Kate Plus 8 was one of those phenomenons that had people glued to their TVs and reading all the gossip blogs. The hit TLC reality series was the world's window into the chaotic lives of the Gosselin family and the then-happily married couple trying to raise their twins Madelyn (Mady) and Cara, and sextuplets Leah, Joel, Alexis, Aaden, Collin, and Hannah.
As the series grew in popularity over the course of 10 years — officially canceled in 2017 — so did the drama that surrounded the marriage of Jon and Kate Gosselin. The two divorced after nearly 10 years of marriage in 2009, which led to a slew of court cases, abuse allegations, and general mud-slinging from both sides. 
However, in a scathing September 2019 interview with the Daily Mail, Jon accused Kate of verbally and mentally abusing their son Collin, who, as of this writing, lives full-time with Jon and his girlfriend Colleen Conrad, along with his sister Hannah. (Kate didn't respond to Daily Mail's request for comment, but she's defended her parenting style in the past.)
We're sure Conrad knew what she was getting into when she began dating the father of eight in 2014, but who knew she was going to have such an impact on one of the kids' lives?
Jon Gosselin and Colleen Conrad were longtime friends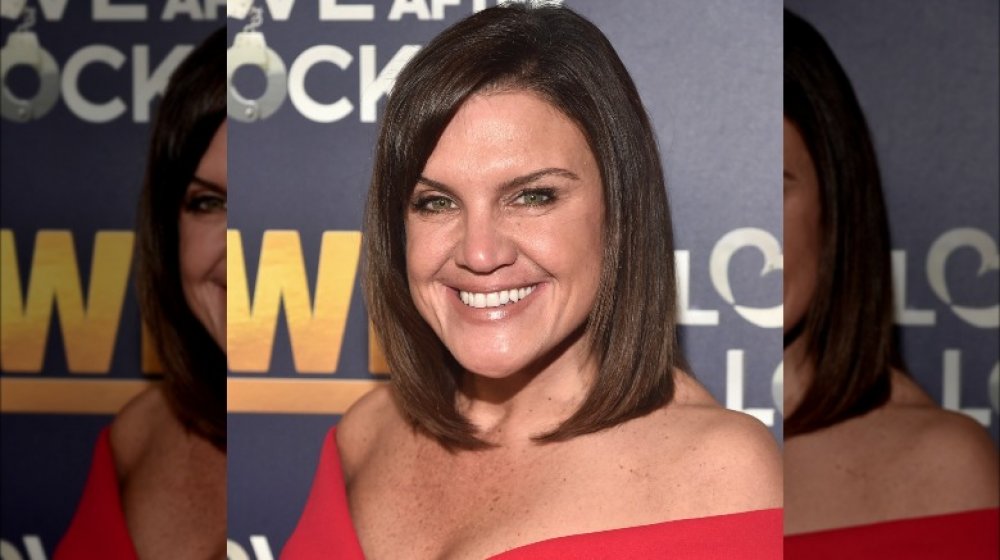 Alberto E. Rodriguez/Getty Images
After divorcing his reportedly militant and fame-seeking wife Kate Gosselin, Jon Gosselin found love again in a long-lost friend. Us Weekly reported in 2015 that Jon and his girlfriend Colleen Conrad had been dating ever since the fall of 2014.
"They ran into each other after years of not seeing each other and instantly reconnected," a source told the magazine. Conrad, a registered nurse, worked as a case manager at The Reading Hospital and Medical Center in Reading, Penn. Conrad also has two children of her own, Jordan and Jesse, from a previous relationship.
It's reported that Conrad and her children have all met Jon's team of children; however, at the time of that 2015 Us Weekly article, a source confirmed that she hadn't "yet had the pleasure of meeting her live-in boyfriend's famous ex Kate." Who knows if that's happened in the time since. Either way, living with Conrad must be going great, as Collin Gosselin wrote a deeply sentimental Instagram post about his unofficial step-mom for Mother's Day 2020 that said more about his relationship (or lack thereof) with his biological mom.
Collin Gosselin calls Colleen Conrad one of his best friends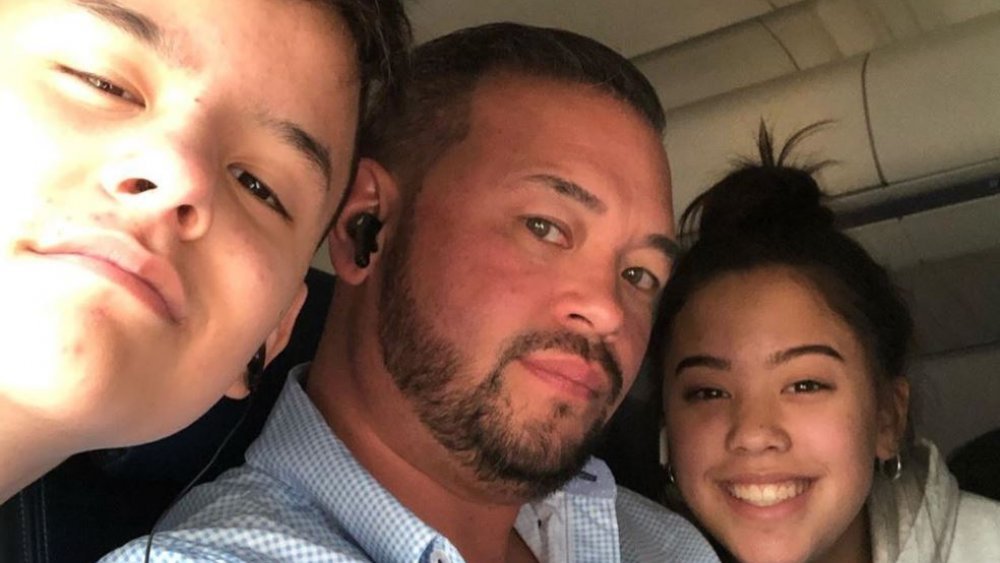 Instagram
According to an interview with First Class Fatherhood (via Global News), Jon Gosselin said, "There's contact between Hannah and the other siblings, [but not with Collin]." Since moving in with his father full-time, Collin Gosselin apparently has been developing a relationship with his dad's live-in girlfriend, Colleen Conrad.
The 16-year-old had made his feelings very public on Mother's Day of 2020 when he wrote in a caption, "Yes a mother clothes her children and cooks for them," Collin said (per the Daily Mail), "but it's the best feeling when your mother or mother figure is one of your best friends and always has your back." The teenager continued, "I could call it Mother's Day, but it's more than that, Colleen, you are so much more than a mother to me, you are one of my guidelines and one of my guiding lights." Kate Gosselin who, right? 
From a public perspective, it looks like Collin's relationship with Kate is pretty severed, but at least he has Conrad. A source told In Touch Weekly, "Collin trusts Colleen. He gets advice from her, and he looks up to her... He loves her and he loves her kids, too, Jesse and Jordan."
If you or someone you know is dealing with domestic abuse, you can call the National Domestic Violence Hotline at 1−800−799−7233 or TTY 1−800−787−3224. You can also find more information, resources, and support at www.thehotline.org.