The Truth About Colleen Conrad's Relationship With The Gosselin Kids
The turbulent relationships within the Gosselin family have been well documented during and after their TV fame. The culture-shifting TLC series Jon and Kate Plus 8 — and its spinoffs Kate Plus 8 and Kate Plus Date — took millions of viewers on a roller coaster ride between 2007 and 2017 while following Jon and Kate Gosselin's lives with their twins and sextuplets. When Jon and Kate divorced in 2009 after being married for a decade (which ultimately led to Jon leaving the OG show), the mud started slinging from both ends. 
However, the gloves fully came off in September 2019 when the father of eight did an exclusive interview with Daily Mail, where Jon accused Kate of emotionally abusing the children, particularly Collin. "I know my children have suffered abuse and I know one day they're going to tell their own story," Jon said. 
The allegations — which have not been proven true at the time of writing this article — led to Jon filing for and gaining full custody of Collin, as well as his sister Hannah, who expressed feeling "uncomfortable" living with Kate. Since 2018, both kids have lived with their father full-time, along with Jon's long-time girlfriend Colleen Conrad. Apparently they're fond of their "unofficial stepmom." Keep reading to learn more about their connection.
Collen Conrad has a special bond with Collin Gosselin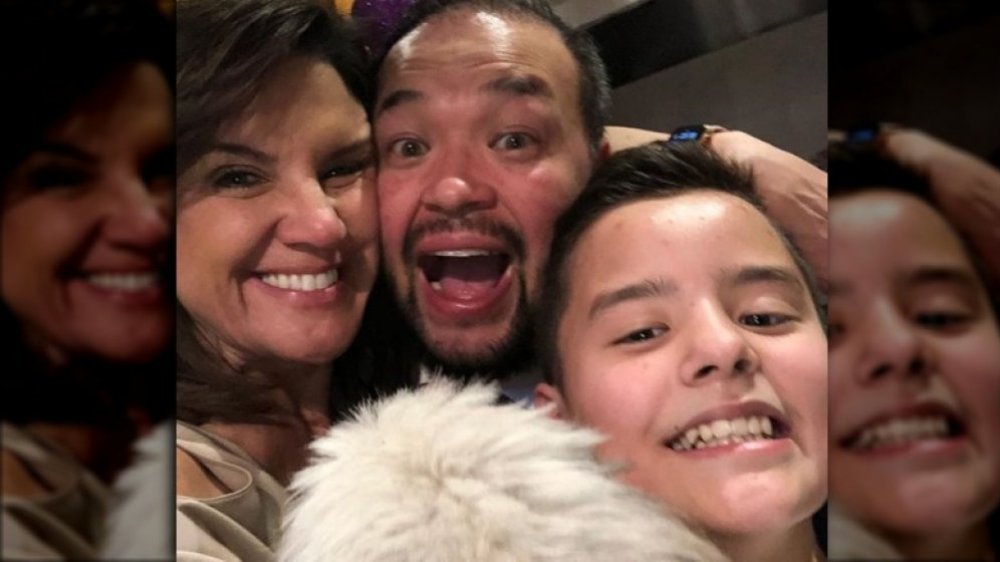 Jon Gosselin and Colleen Conrad have been dating since 2014, per Us Weekly, so it's safe to say Conrad knew what she was getting into when Collin and Hannah Gosselin decided to live with the couple full-time. While much of their day-to-day is kept very private, an inside source of the family did tell InTouch Weekly in July 2020 that "Collin thinks the world of Colleen" and considers her "an unofficial stepmom." He made that adoration public when he posted a very sentimental Mother's Day 2020 tribute on Instagram.
"I could call it Mother's Day, but it's more than that, Colleen, you are so much more than a mother to me, you are one of my guidelines and one of my guiding lights," Collin wrote (via Us Weekly). "Thank you doesn't say enough, I love you so much and you've done so much for me that claims you my strong, happy, loving and awesome mother figure, you're irreplaceable." Clearly, they share a special bond, as his heartfelt post made known.