The Actor Maria Shriver Chose To Be Arnold Schwarzenegger's Co-Star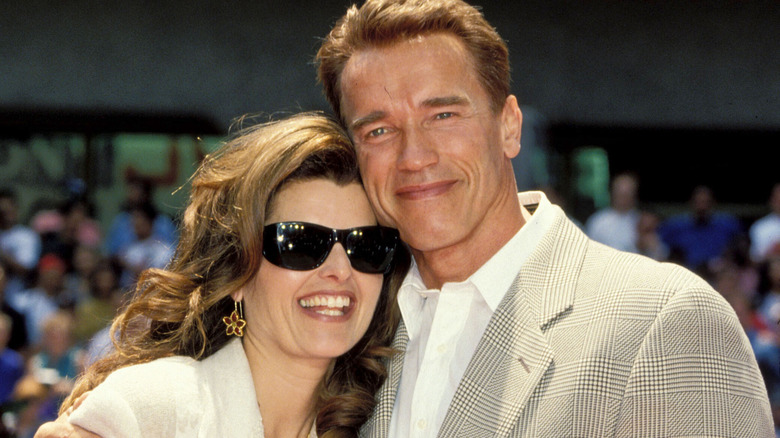 J. Redmond/Getty Images
Maria Shriver significantly influenced Arnold Schwarzenegger's career during their marriage. The two tied the knot in 1986, just as the former bodybuilder was on the brink of becoming a giant Hollywood star. They remained together until cheating allegations surfaced in 2011, and Shriver filed for divorce. "This is a painful and heartbreaking time," she said in a statement obtained by People. It took a decade for their divorce to be finalized, but Shriver and Schwarzenegger remained on relatively good terms. The former couple — who have four children together — continued to celebrate holidays, birthdays, and other special occasions as a united family. "If there's Oscars for how to handle divorce, Maria and I should get it for having the least amount of impact on the kids," the "Terminator" star told Today in 2021.
While they were married, Shriver — who had a respectable career as a television journalist — was unafraid to make her voice heard. "I think the good thing about Arnold is he listens to my opinions, and I listen to his," she told ABC News in 2006 during Schwarzenegger's tenure as Governor of California.
Schwarzenegger not only highly appreciated Shriver's input, but she often played a pivotal role in directing his acting career. In 1996, when the movie star was working on the action film "Eraser," it was Shriver who suggested that Vanessa Williams be cast as his co-star. Shriver had direct communication not only with her husband but also with the producers.
Maria Shriver had a vision for Arnold Schwarzenegger's career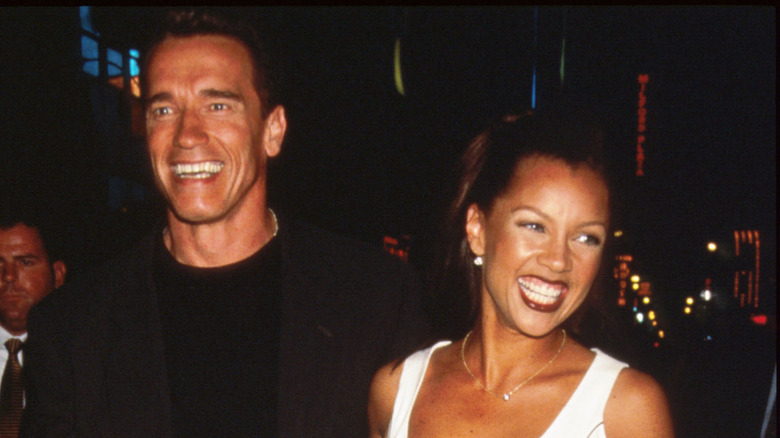 Evan Agostini/Getty Images
During Arnold Schwarzenegger's promotional tour for the movie "Eraser" in 1996, he made an appearance on "The Tonight Show with Jay Leno" and discussed how it was Maria Shriver's choice to include Vanessa Williams in the project. Leno asked the actor how his wife felt about the action star working opposite an attractive female co-star. "In this case, Maria actually suggested her," Schwarzenegger said. "We were thinking about, 'who should we get that is new, refreshing looking, and is very talented.' And then Maria brought it up." At the time, Williams was an accomplished singer but had never appeared in a major motion picture. "So we had her come out and read for the part. She did a screen test and all those things. And she outperformed everybody," Schwarzenegger added.
Schwarzenegger's claim that Shriver handpicked Williams for "Eraser" wasn't mere talk show banter. A 2003 article in the Los Angeles Times examined how Shriver guided her husband's acting career. Arnold Kopelson — a producer on "Eraser" — confirmed that Shriver suggested they cast Williams, among other suggestions for production. "I kidded her at one point and said, 'Why don't you come work for me?'" Kopelson said of Shriver. Another producer, John Davis, who worked with Schwarzenegger on "Predator," also spoke about Shriver's influence. "She's not afraid to speak her mind with Arnold, and he really relishes it," Davis told the outlet.
Even with Shriver's assistance, Vanessa Williams secured the "Eraser" role, but the actor faced challenges in the lead-up to filming.
Maria Shriver and Vanessa Williams have stayed in touch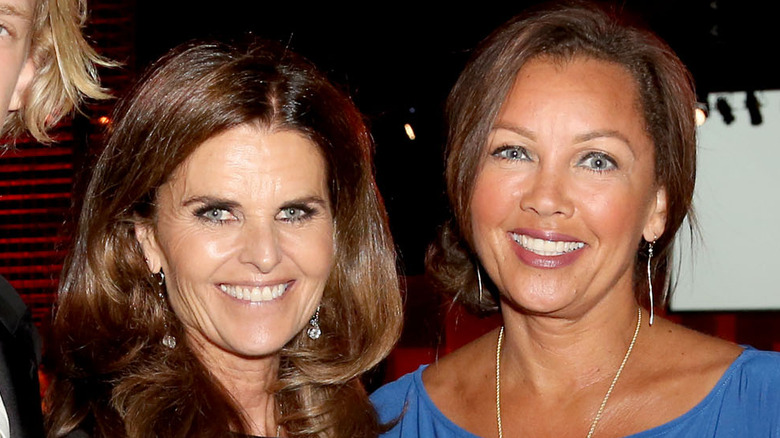 Rachel Murray/Getty Images
Going into production on "Eraser" was a departure for Vanessa Williams, who had built a name for herself in the music industry. "So, I wasn't used to being judged by how skinny I was," Williams recalled while appearing on "The Talk" in 2019 (via ET Canada). "I remember being asked by the producer, 'Well, we'd like you to lose some weight.'" Williams was unsure if she could meet the producer's demands. "I literally went on a diet. I considered lipo, just to be able to be on screen," the "Save the Best for Last" singer said. Apparently, with diet and exercise, Williams said she was able to meet the weight requirements for the role.
Starring in the action blockbuster marked a significant career breakthrough for Williams, and she didn't forget the role Maria Shriver played in making it all possible. Over the years, the two women have stayed in touch. In 2007, Shriver had a chat with Williams on Oprah's OWN Network, where the actor candidly discussed the challenges of balancing her career and family life. Williams pointed out that she had gone through two divorces and hinted that her career focus might have played a role. The two appeared to be on friendly terms again in 2020, over two decades after Shriver helped Williams land that tole in "Eraser," and connected on YouTube for a chat about motherhood, among many other topics.