Is MSNBC's Nicolle Wallace Married? Meet Her Husband Michael Schmidt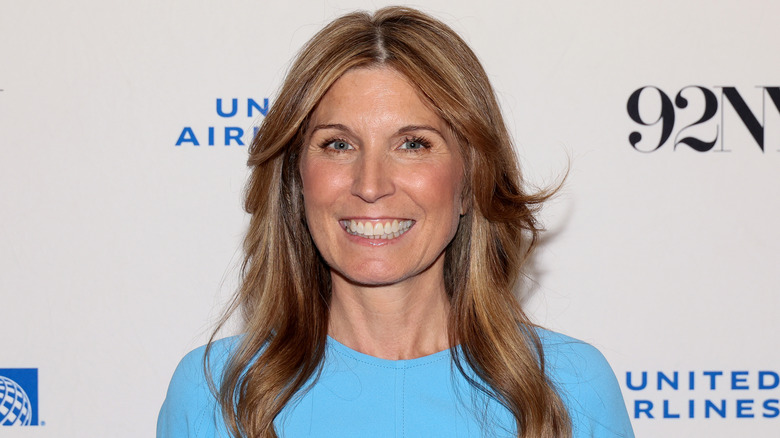 Dia Dipasupil/Getty Images
Television political analyst Nicolle Wallace is married to a fellow well-known journalist. As The New York Times wrote, Nicolle crossed paths with her first husband, Mark Wallace, in 2000, and the two went on to tie the knot in 2005. According to The U.S. Sun, Mark is a former diplomat, businessperson, and lawyer. Nicolle and Mark share one child, whose name is Liam.
The two exes were in wedded bliss for 14 years until they finally decided to call it quits and announce their divorce in 2019. The surprising revelation came courtesy of Page Six, which broke the news of the split in March 2019. They also spilled the beans that Nicolle had started dating Michael Schmidt, a regular presence on the political talk show "Deadline: White House," which, ironically, is hosted by Nicolle herself. This came after Wallace and Schmidt had been spotted at the 2019 South by Southwest festival, with a source telling Page Six the two shared breakfast and were not "gallivanting." Sources also shared with the news outlet that Nicolle and Mark had "been separated for at least a year" leading up to the divorce becoming public. By April 2022, Wallace and Schmidt had wed, as Page Six reported. Like Wallace, Schmidt has earned noteworthy achievements as a journalist. 
Michael Schmidt is an award-winning journalist and bestselling author
Nicolle Wallace's significant other, Michael Schmidt, is an accomplished journalist and author. Per his bio on The New York Times website, Schmidt's first job with the Times was as a clerk on the foreign desk, which he took on 18 years ago following his studies at Lafayette College. In the years since he has reported on sports issues off the field, the Department of Homeland Security and the Pentagon, the F.B.I., among others. In 2018, two teams of reporters that featured Schmidt as a member ended up scoring Pulitzer Prizes. Currently, he writes about national security and federal investigations as a NYT Washington correspondent. 
He also authored the 2020 New York Times best-selling book "Donald Trump v. the United States." While he was a guest on "Overheard with Evan Smith" in 2018, Schmidt opened up about why he chose a career in journalism. "It beats working," Schmidt said of this profession. He later added, "I've had the chance to do a lot of very, very interesting, different things in a very relevant way at a place where my values ... line up with my company's values." Regarding Schmidt and Wallace's relationship, the couple has chosen to separate their private lives from their roles as public figures.
Nicolle Wallace and Michael Schmidt keep their relationship private
Throughout their union, Nicolle Wallace and Michael Schmidt have maintained a high level of professionalism. The spouses have not publicly spoken about their marriage and have remained focused on their work. One of the most recent times Wallace and Schmidt collaborated in the workplace was in September 2023, when Schmidt appeared on Wallace's "Deadline: White House." By way of his Twitter account, Schmidt reposted a video from the occasion, during which he posed the question of how the U.S. might respond to the September 11 terrorist attacks if they were to take place in 2023.
Additionally, Schmidt and Wallace have independently kept busy with their professional projects. Variety announced in October 2022 that a streaming series hosted by Wallace exploring the subject of mental health, "Deadline: Special Report," had debuted on Peacock. One month later, Wallace discussed political topics as a guest on an episode of "The View," where she was previously a co-host during the show's 18th season. Schmidt continues to write hard-hitting stories for The New York Times, such as a September 2023 article about Hunter Biden being indicted on firearms charges, as well as another exploring President Joe Biden's recent lawsuit filing against the IRS.