RHOA: The Affair Rumors Surrounding Drew Sidora & Ty Young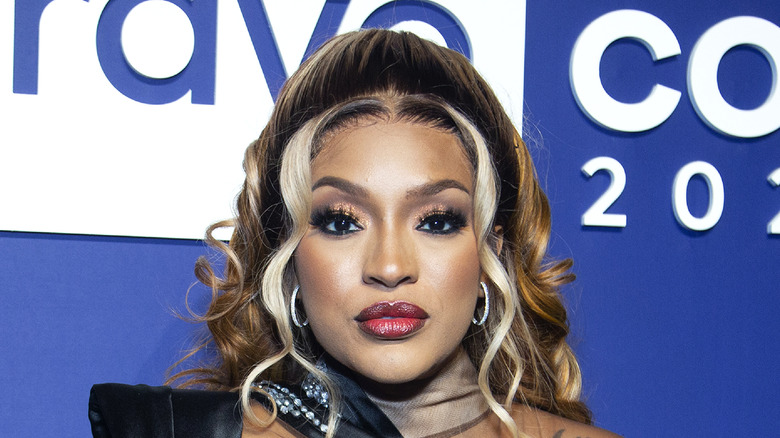 Santiago Felipe/Getty Images
Since Drew Sidora joined "The Real Housewives of Atlanta" in Season 13, she has been in the middle of much drama, especially surrounding her relationship with her now-estranged husband, Ralph Pittman. Viewers witnessed their rocky marriage, which was already strained ahead of the season after Pittman left their shared home for three days without any clues as to where he was. Their marriage also faced another challenge when rumors swirled that Sidora and fellow castmate LaToya Howard shared a kiss during Cynthia Bailey's bachelorette party, which the "Step Up" actor fervently denied.
The start of Season 15 saw Sidora and Pittman in a better place, but there was talk that Sidora had locked lips with a different woman — this time with Ty Young. "She was cheating with a well-known basketball player. That's what the streets are saying," Sheree Whitfield told the cameras after Bravo showed screenshots of headlines surrounding the rumor, per Bravo. When asked who Young was to Sidora, she coyly said, "I don't know what I can say and not say." Sidora and Pittman have since filed for divorce in March and while the "Already Know" singer has remained tight-lipped about Young, there are others who have cryptic things to say about their alleged affair.
TyYoung's ex hinted that Drew Sidora's affair rumors were true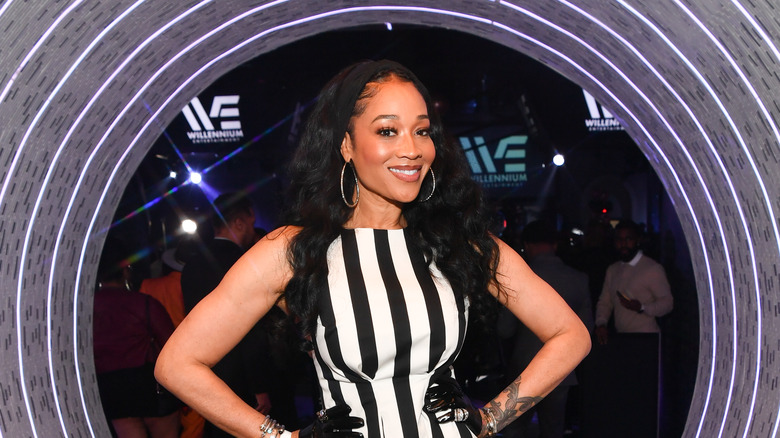 Prince Williams/Getty Images
When there's smoke, there's fire and Ty Young's ex-fiancee, Mimi Faust, is definitely throwing some fuel. As shared by The Jasmine Brand, after Drew Sidora and Ralph Pittman filed for divorce, Faust shared in her Instagram Stories a picture of Young with her arm around the "RHOA" star with the song "Munch (Feeling U)" by rapper Ice Spice playing. A banner with the words "Breaking News" was also displayed across the top. "Reality star #MimuFaust posted this mysterious post of her ex #TyYoung & #DrewSidora. Earlier this week, Drew and Ralph filed for divorce. "**what do you think Mimi's post means?**" The Jasmine Brand wrote.
While the "Love & Hip Hop Atlanta" star didn't elaborate much on the matter, she shared with Anthony Lofties that Bravo had reached out to her and stated mysteriously, "What is done in the dark will come to the light — and I'm [going to] leave it right there." Faust then added, "People are going to do what they want to do, right or wrong. And if that's what you choose to go do, by all means, but it's going to come out." When asked if she and Pittman talked, Faust just smiled but according to Sidora, they both had something to do with the rumors.
Drew Sidora accused Ralph Pittman of orchestrating the picture of her and Ty Young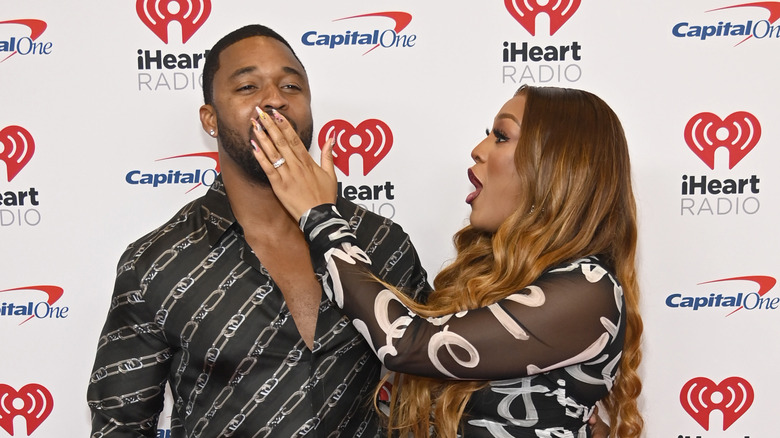 David Becker/Getty Images
The picture that started the affair rumor between Drew Sidora and Ty Young was reportedly taken during Ralph Pittman's 40th birthday party, but according to the "RHOA" star, her estranged husband doctored the photo to make it look more intimate. During the "RHOA: After Show," she shared (via Media Takeout), "What I know now is it came from Ralph behind the scenes and wanting to crop a photo that had five people into it to two people and kind of throw a stone and hide his hands and partner up with someone to post it and kind of put it out there."
Rapper Rasheeda Frost, who is friends with Sidora, also weighed in on the affair rumors. "Things be happening, chile. Listen, it's a lot, but hey, it is what it is," she shared on Page Six's "Virtual Reali-Tea" podcast. "Obviously, there's some vibing going on," Frost added. Sidora and Pittman's divorce is still ongoing as of date, and as for the singer-actor, she's only looking ahead. "I'm looking forward to being able to really tap into who I am, grow into my full womanhood and really continue to build my confidence and see what's in store for me," Sidora told Today.