JWoww's Estranged Husband Goes After Nicole 'Snooki' Polizzi Online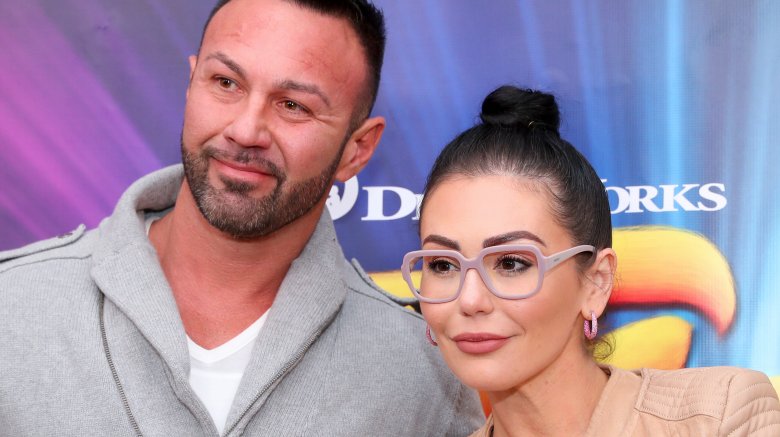 Getty Images
Jennifer "JWoww" Farley's husband, Roger Mathew, has fired off at his wife's BFF and Jersey Shore co-star Nicole "Snooki" Polizzi following some serious family drama.
According to Us Weekly, Mathew left a reply to an Instagram comment after Polizzi shared a home surveillance video on the social media platform that showed Farley telling police that she didn't want to keep their children from Mathew. Polizzi's post came after Farley, who'd previously filed for divorce from Mathew, was granted a temporary restraining order against him.
"Nicole has never spent a single night in our home in 8 years," Mathew wrote in a comment. "You will see the truth come out in the end."
He continued, "Nicole has many Skelton's in her closet. Many. I have none in mine and will own every aspect of my life. Good and bad. She should stay out of matters that do not concern her."
As Nicki Swift previously reported, Mathew took to Instagram in the early hours of Dec. 14, 2018, and told his followers that he was woken up by police, who told him that Farley had filed a restraining order against him following a fight they'd had the night before. In a series of videos, he claimed that Farley had berated him in front of their children, saying, "This is the level my ex wife takes it to after telling my kids their dad is a piece of s*** and she's sorry she ever had children with him. She gets so emotional and irrational in her anger this is the level she brings it [to]."
He also teared up as he described Farley's alleged attempt to keep him from his kids, as the restraining order against him reportedly prevents him from seeing their son and daughter.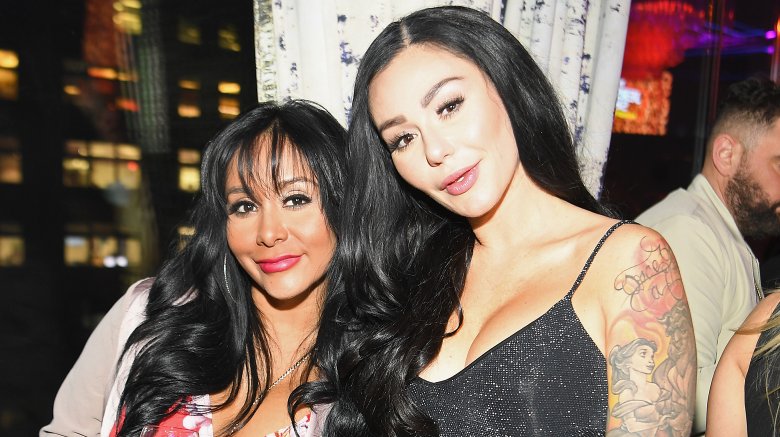 Getty Images
Polizzi later shared (and then deleted) video from Farley's home surveillance footage, which featured Farley telling officers, in part, "He's not a bad dad." In the post's caption, Polizzi wrote, "Ive decided to post this video because Jennis intentions were to never keep the kids from Roger. She is fighting for him to be in their lives and never once tried to take them away."
Hitting back at people who apparently had sent hate Farley's way, Polizzi stated, "I know my sis and she is NOT the person Roger is painting her out to be. So congratulations, you gave him what he wants. Your attacks and bullying."
A source told Us Weekly, "Jenni would never take her kids from Roger. The judge said Roger wasn't allowed to see the kids and so Jenni went through extreme measures Friday to have someone get in front of a judge to make sure Roger could see the kids." The insider added that Mathew hasn't seen their daughter, Meilani, simply because she has the flu.