Teresa Giudice Shares Which Colleges Have Accepted Daughter Gia
Over the past few weeks, Teresa Giudice, one of the stars of The Real Housewives of New Jersey, has opened up about the future of her daughter Gia Giudice's education — specifically, just which colleges have accepted the 17-year-old.
On Dec. 9, 2018, Teresa Giudice revealed on her Instagram Stories that the first college that accepted Gia was Connecticut's Quinnipiac University, as reported by Bravo's The Daily Dish. Just days later on Dec. 13, Teresa shared some more good news: the University of Alabama, Penn State, and the University of Scranton had all sent Gia acceptance letters (via The Daily Dish).
"My baby got accepted," Teresa wrote above Penn State's logo on one Instagram Story. "So proud of her." She added, "Love you Gia," alongside a heart emoji.
Teresa had previously remarked on her oldest daughter's education in a video for Bravo published in November 2018. Talking about her daughters, she said, "Gia's a senior. We're looking at colleges." She noted, "I'm not like trying to hold her back. I want her to go and experience it. I think it's gonna be amazing."
The reality TV star also shared that Gia would like to "stay local," so she'll likely be seeing her daughter fairly often. She also noted that Gia is "very mature, very grounded," and that she "knows what she wants."
In a video published a year earlier, Teresa revealed that Gia was considering pursuing a career in law. "I'm happy that she wants to do that," Teresa said. "Sometimes things happen for a reason like, you know, because of everything that Joe and I have been through and I think that's the reason why she picked law."
She went on, "And I can't wait to see what Gia becomes when she gets older."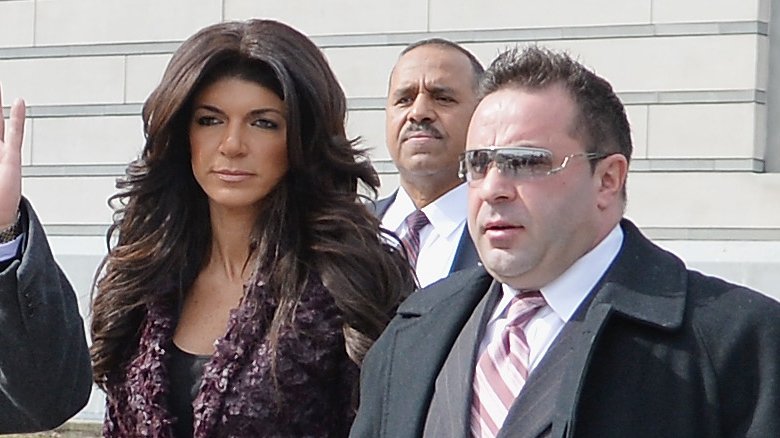 Getty Images
As fans of The Real Housewives of New Jersey may already know, Teresa and her husband, Joe Giudice, were found guilty in 2014 on charges of mail, wire, and bankruptcy fraud. Teresa was sentenced to 15 months in prison, while Joe received 41 months. Teresa served her time behind bars first, surrendering herself to prison for what was ultimately 11 months. After she was released early in December 2015, it was Joe's turn to serve his time. At the time of this writing, Joe — who shares daughters Gia, Milania, Audriana, and Gabriella with Teresa — is fulfilling his sentence at a federal prison in Allenwood, Penn.
But unfortunately for the Giudice family, Teresa and Joe's prison sentences weren't the worst thing to come out of their conviction. In October 2018, Pennsylvania's York Immigration Court announced that Joe would be deported after he's released from prison. Immigration Judge John Ellington reportedly ruled that Joe would be sent back to Italy after his release on March 14, 2019.
Joe has lived in the United States since he was a child. "I was a year old when I came here," Joe shared on The Real Housewives of New Jersey: Teresa Checks In, as reported by People. "My parents are citizens. My brother and sister are citizens — they were born here. I just never thought to file for citizenship."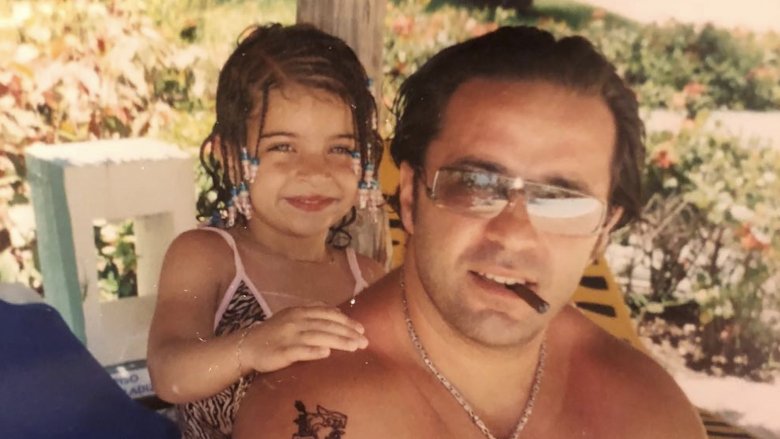 Instagram
Gia later commented on Joe's reported deportation on Instagram. Sharing an old photo of herself with her dad, she wrote, "My father is no threat to society he is one of the most warm hearted people I know, he would never harm a soul. He puts everyone else before himself."
She continued, "My father did his time and learned from his mistakes. Isn't being in there supposed to make you realize your mistakes so you can become a better person? And that's exactly what my father did." Noting that she and her family have "so many plans" for when Joe is released from prison, she said, "I need my father to be here. My father belongs with us and his entire family."
Maybe with Gia Giudice's future in law, she can help keep her family together in one country — or prevent the same thing from happening to other families. But we're sure that, no matter what Gia decides to do, both Joe and Teresa Giudice will be proud of her and the future she creates for herself. And maybe Teresa will share her daughter's progress on social media and on The Real Housewives of New Jersey, so we can all follow along.