How Conor Kennedy's Family Felt About His Romance With Taylor Swift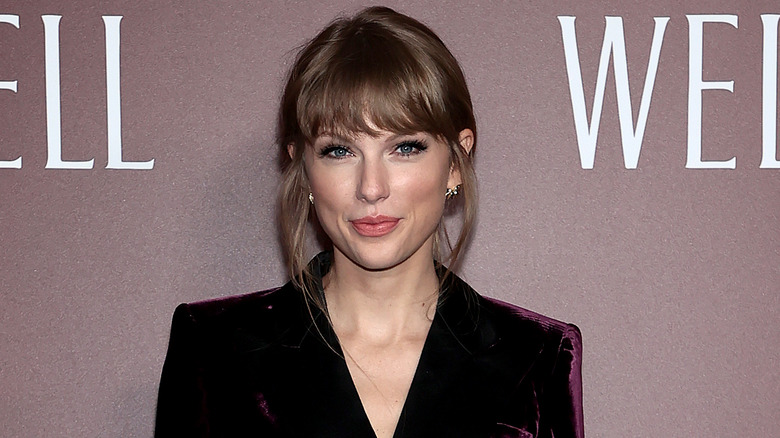 Dimitrios Kambouris/Getty Images
Taylor Swift is unabashedly a big fan of the Kennedys, and once upon a time, she was in love with a Kennedy. That's right, you may never have known about the relationship as he was only a blip in the radar, but Swift used to date Conor Kennedy, albeit briefly.
In an interview with Vogue in 2012, the "Red" singer admitted to being the biggest fan girl of the famous family, having allotted much of her time to learning about the Kennedys. "The only time in my life I have ever been starstruck was meeting Caroline and Ethel Kennedy," she dished. "I got to spend the afternoon with Ethel a couple of weeks ago. She is one of my favorites because you look back at the pictures of her and Bobby and they always look like they are having the most fun out of everybody. You know, eleven kids, all these exotic animals on their property. I've read a lot about them." Interestingly, that same year, she was spotted canoodling Conor at Hyannis Port in Massachusetts, a few months after her romance ended with Patrick Schwarzenegger, who is coincidentally a Kennedy cousin. Conor's mom, Mary Kennedy, had just died then, and a source told Us Weekly that Swift had "been a real shoulder to cry on" for Conor.
Because of this, the Kennedys have reportedly grown fond of the star, and apparently, they're longtime fans of her, too.
The Kennedys adored Taylor — but some didn't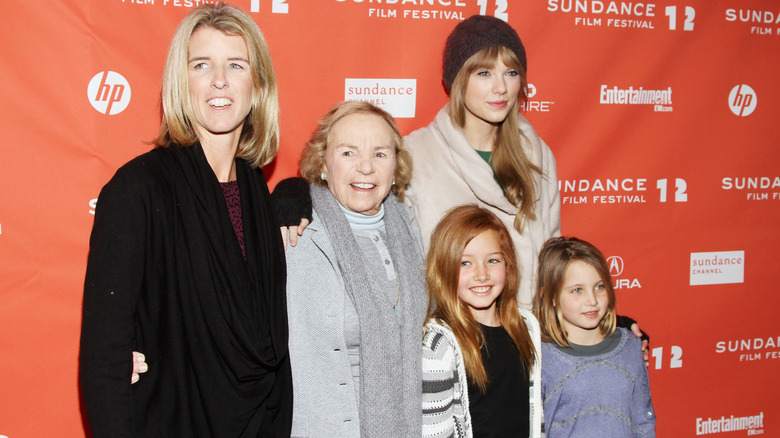 Jonathan Leibson/Getty Images
Even though Taylor Swift and Conor Kennedy only dated for a few months, their relationship was a doozy. At one point, they reportedly crashed Kyle Kennedy's wedding, drawing ire from her mom, Victoria Gifford Kennedy. Conor apparently failed to RSVP to the event but still decided to attend with a date in tow — Swift, who was already a superstar in her own right at the time.
"[Swift and Conor] texted me an hour before the wedding and asked if they could come. I responded with a very clear 'Please do not come.' They came anyway," Victoria told the Boston Herald. "I personally went up to Ms. Swift, whose entrance distracted the entire event, politely introduced myself to her and asked her as nicely as I could to leave. It was like talking to a ghost. She seemed to look right past me." Swift's team squashed her statement right away, saying that the singer was welcome all along. "Taylor was invited to the wedding and the bride thanked her profusely for being there," her rep said.
But amid all the drama, it seems that the rest of the Kennedys are chummy with the country crooner. Rory Kennedy told Us Weekly that Swift was a "great friend of all of ours" and that she's "awesome and we love her," while Ethel Kennedy even hinted at having her officially join the family someday. "We should be so lucky!" Conor's very own grandmother said. Former U.S. Representative Patrick Kennedy echoed the same sentiment, telling TMZ he was thrilled that Conor was dating Swift. "We love Taylor Swift. ... If she wants to be in the family, she's already a part of it."
Inside Conor and Taylor's split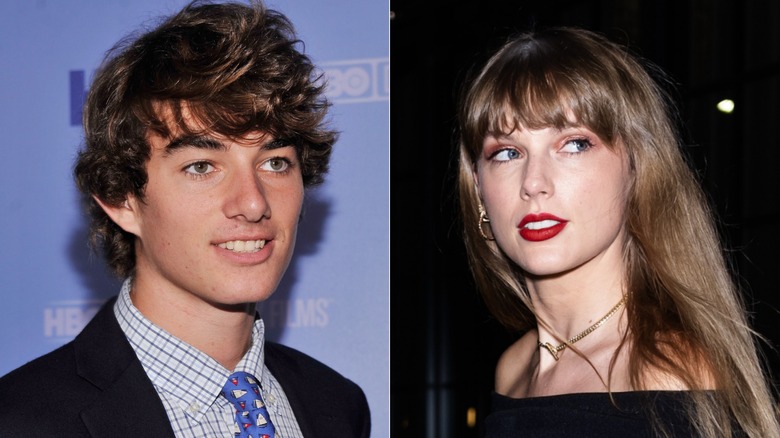 Stephen Lovekin & Gotham/Getty
As we all know by now, Taylor Swift most definitely did not become a Kennedy, as she and Conor Kennedy parted ways after only roughly three months of dating. Swift's surprising move of purchasing property in Cape Cod — presumably to be closer to Conor — didn't help.
"Conor liked Taylor, don't get me wrong, but this business of her buying a house on the Cape made him nervous," one of Conor's pals told biographer Randy Taraborrelli, who authored "The Kennedy Heirs," according to In Style. They added: "It seemed as if she was getting a little too attached, spending five million bucks on a house just to be near the guy."
Ultimately, though, it was the distance that tore them apart. Conor was only a high school senior at the time, while Swift was a full-fledged superstar who had just dropped a new album. "They quietly parted ways a while ago," a source shared with Us Weekly. "It was just a distance thing. No hard feelings. They're fine." But no matter how brief the relationship was, it was immortalized in a song titled "Everything Has Changed." Swift had included a hidden message in the "Red" album that pointed to Hyannis Port, where they had been spotted for the first time. Sure, their romance wasn't as high profile as Swift's other relationships, but we at least got a bop out of it!