Here's What Benjamin Bratt Has Been Up To Since Leaving Law & Order
Jeff Kravitz/Getty Images
Benjamin Bratt's acting career took off in the 1990s when he was cast in the NBC mega-hit "Law & Order" as NYPD Detective Rey Curtis. He was brought on in Season 6 following Chris Noth's departure from the procedural as Homicide Detective Mike Logan. Shortly after joining the cast, Bratt became one of the show's more popular characters. In 1999, he earned an Emmy nomination for outstanding supporting actor in a drama series for his portrayal of Det. Curtis. He also appeared in crossover episodes of the spin-off series "Homicide: Life on the Street" and in the "Law & Order" TV movie "Exiled" in 1998. However, after four seasons as a regular cast member, Bratt announced that he would be leaving the legal cop drama ahead of the Season 9 finale.
In a statement to the New York Post, he said, "After four years I've felt like it was time to get back home to my family. How do you walk away from the best job in the world, and a group of people you've grown to love?" He continued, "It's not easy, and it was an extremely difficult decision I had to make. But I know I'll be back to visit and hope that I'll have a chance to work with my friends at 'Law & Order' again." Bratt's last episode saw his character give up his badge to look after his family after his wife Deborah (Pat Moya) was diagnosed with multiple sclerosis. Since his exit, Bratt has continued to star on other projects.
He returned as Detective Rey Curtis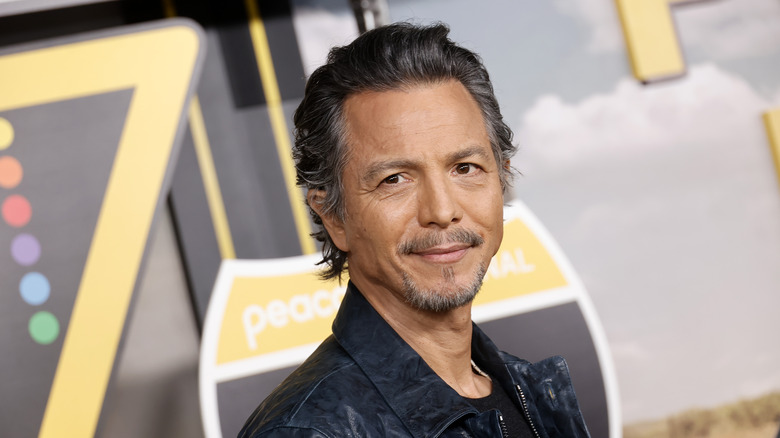 Emma Mcintyre/Getty Images
After "Law & Order," Benjamin Bratt continued to work steadily on television with roles on shows like the military drama "E-Ring" and the self-produced A&E series "The Cleaner." He also appeared in the hit sitcom "Modern Family" and in the "Grey's Anatomy" spin-off "Private Practice" before joining the cast of the Fox musical drama "Star." In addition, Bratt has had guest roles on shows like "The Andromeda Strain," "24: Live Another Day," "DMZ," and "Poker Face." He also remained a familiar face on the big screen, most notably starring in the 2000 action comedy "Miss Congeniality" opposite Sandra Bullock. He also appeared in such movies as "Catwoman," "Snitch," "Doctor Strange," "Shot Caller," "Best Summer Ever," and more recently, "Dead for A Dollar." Moreover, the actor has lent his voice to animated films such as "Cloudy with a Chance of Meatballs," "Despicable Me 2," and "Coco."
Although he's since walked away from "Law & Order," Bratt later returned to the franchise for a one-off episode in 2009 to help commemorate the show's 20th anniversary, per TV Guide. In the episode, titled "Fed," Bratt reprised his fan-favorite role as retired Detective Rey Curtis, who, having recently lost his sick wife Deborah, reunites with his former boss Lt. Van Buren (S. Epatha Merkerson). In a statement, "Law & Order" creator and executive producer Dick Wolf expressed his excitement over Bratt's return. "I am thrilled that Ben is coming back for a return appearance. He joined us for our recent 20th anniversary celebration and it was like he never left," he said, via UPI.
He also got married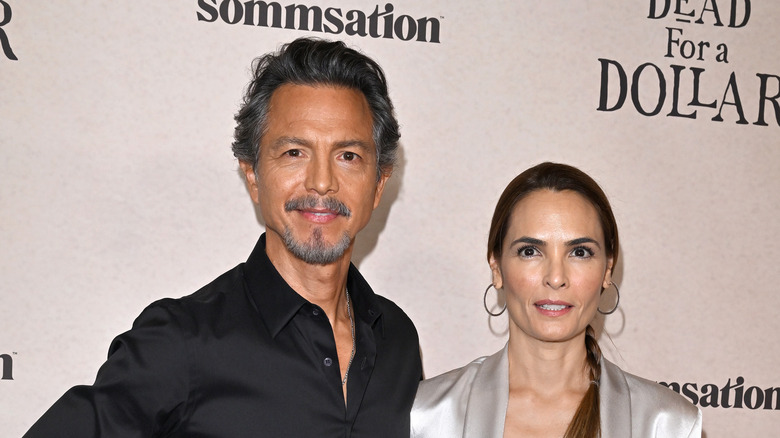 Axelle/bauer-griffin/Getty Images
After splitting from Julia Roberts in 2001, Benjamin Bratt started dating his wife, Talisa Soto, in 2002. He and Soto — who played Bond girl Lupe Lamora in the 1989 James Bond film "License to Kill" — first crossed paths while they were auditioning for the movie "Blood In Blood Out" in the early 1990s, per Esquire. They reconnected years later when they worked together on the 2001 biopic "Piñero" and soon fell in love. Per CBS, they tied the knot in a private ceremony in Bratt's hometown of San Francisco on April 13, 2002. They have since welcomed two children: daughter Sophia Rosalinda in 2002, and son Mateo Bravery in 2005. Appearing on "Today" in 2022, Bratt openly gushed about his wife, saying, "My wife Talisa is very easy to love. First of all, she is, like, from another planet beautiful. She is the only woman I've ever met who actually, like, 'vogues' in her sleep." He added that Soto is as beautiful inside as she is out. "She's truly an amazing woman," said the actor.
Previously on "Today with Hoda & Jenna," the "Law & Order" star also shared the secret behind his long-lasting marriage to his wife. "The secret is, we just dig each other. We have a tremendous respect for one another, our kids are the center of our universe," he said, per People. "She makes me laugh. She's funny, she's very caring. She reminds me every day how lucky I am," he added.