Mauricio Umansky Has Made His Feelings About Morgan Wade Clear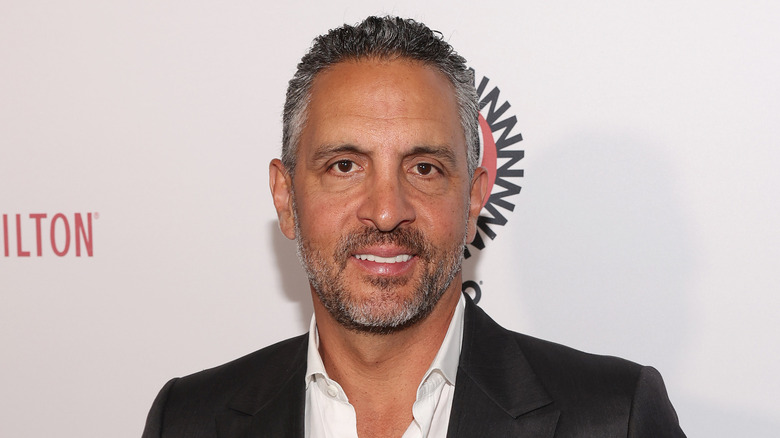 Jesse Grant/Getty Images
Mauricio Umansky and his wife, Kyle Richards, are currently separated, which he confirmed to TMZ in late September 2023. For the past few months, there have been rumors that Richards is having a romantic relationship with one of her friends, country music singer Morgan Wade. Paparazzi caught up with Umansky after he was confirmed as part of season 32 of "Dancing With the Stars" and asked him about Wade and Richards. "They're filming, they're doing all kinds of stuff," he said in a video posted by TMZ. When Umansky was asked if he had a good relationship with Wade, he responded, "I love her, yeah, she's great," before adding that he wasn't sure if Wade would attend a live show to support him during the season, or if he and pro partner Emma Slater would get an opportunity to dance to any of Wade's songs.
Umansky previously said that Richards would be on hand to cheer him on, and Richards confirmed such on an Amazon Live. "Yes, I will be there cheering Mauricio on with my girls. I feel like he's gonna do great. He's very excited. He's really, really enjoying that, so I will be there cheering him on for sure," she said. Richards was in the audience for the premiere with some of her kids and Umansky's friend, Paul "PK" Kemsley. A few days later, the paparazzi approached Umansky again, and he was asked more specifically about Richards' relationship with Wade. This time, the "Buying Beverly Hills" star addressed the chatter head-on.
Mauricio Umansky says Kyle Richards isn't hooking up with Morgan Wade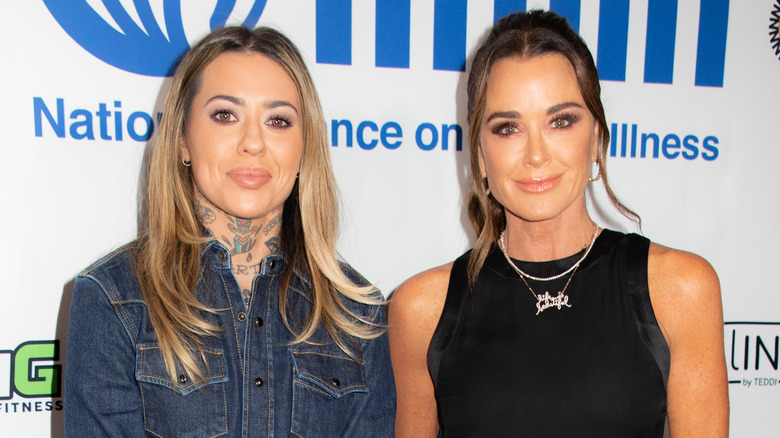 Ella Hovsepian/Getty Images
Kyle Richards and Morgan Wade have both denied being romantically involved. "We are very good friends," Wade told paparazzi in early July 2023, according to Page Six. But the truth is, Richards and Wade have pushed the envelope regarding their friendship — and they really gave people something to talk about when they played lovers in Wade's music video for "Fall In Love With Me." Richards and Wade got hot and steamy in the video, nearly locking lips on more than one occasion. "I've done several music videos, and every time there's someone in it with me, they always assume we're dating, or something's going on. You see people being obsessed with us being friends and why we're friends, but we thought it would be a good idea kind of to ... troll the trolls a little bit," Wade said in an Instagram video.
Flash forward to September 2023, and TMZ asked Mauricio Umansky about his wife's rumored romance with Wade. "There is no doubt in my mind that Kyle has not slept with or cheated with Morgan Wade. They are really great friends, they are filming stuff together, they're doing stuff together. They are not in a relationship," he said.
Mauricio Umasnky & Kyle Richards have had a rough year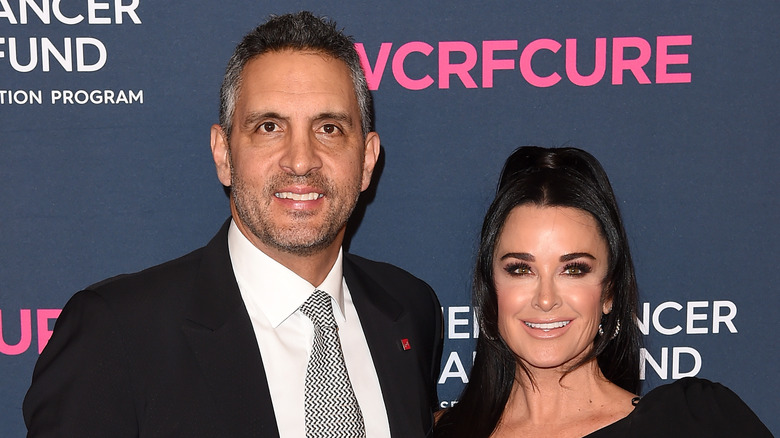 Axelle/bauer-griffin/Getty Images
Kyle Richards became really good friends with Morgan Wade after hearing her music and following her on Instagram. "I heard Morgan on the radio. I heard 'Wilder Days.' And then I went to all the others, and I was like, 'Wow, this girl is really blowing me away with her voice and the lyrics,'" the "Real Housewives of Beverly Hills" star said in an Instagram Reel promoting the "Fall in Love With Me" music video. Richards said that Wade sent her a DM asking why she was following her, and the two ended up talking and becoming friends. Over the next couple of years, fans have noticed that Wade and Richards have been spending quite a bit of time together, and some curious coincidences — such as matching rings and a new "K" tattoo that popped up on Wade's arm — have led to the rumors that the two are romantically involved.
In early July 2023, People magazine reported that Mauricio Umansky and Richards had separated, which kicked those aforementioned romance rumors into high gear. Umansky and Richards were quick to shoot down the separation report in a statement shared on their respective Instagram feeds. They admitted they were having a tough year but maintained that divorce wasn't something being discussed and hinted that infidelity wasn't a cause of any marital issues — and it sounds like Umansky still maintains the latter.