Prince William, Kate Middleton Make Major Holiday Season Change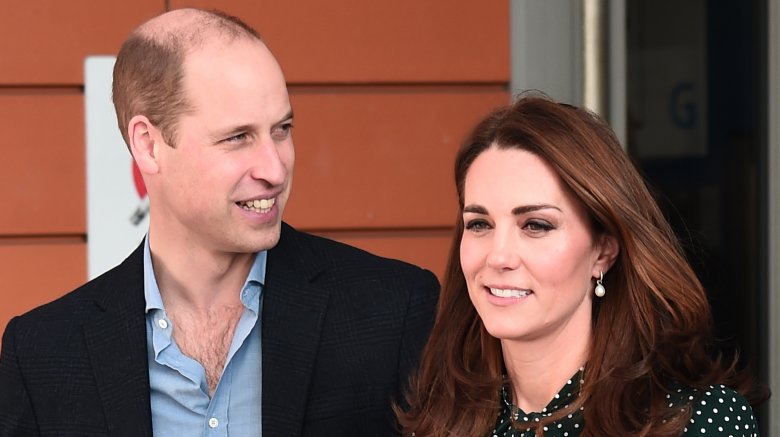 Getty Images
Royal couple Prince William and Kate Middleton have made a decision regarding their holiday plans for the foreseeable future.
A source told Us Weekly that the Duke and Duchess of Cambridge will no longer be alternating between spending Christmas with the royal family and with the Middletons. Instead, William and Middleton will only be celebrating the holidays with Queen Elizabeth, Prince Philip, and the rest of the royals at Sandringham.
"Moving forward, Kate and William will continue to do Sandringham every Christmas Eve and Day as opposed to alternating like they used to," the source told the magazine, adding that William and Middleton will "visit the Middleton [family] in Berkshire later in the festive season."
The insider continued, "That's the plan this year too." They explained, "With the queen and Philip's advancing ages, skipping years isn't an option anymore."
Queen Elizabeth II is 92 years old. Prince Philip, who announced that he'd be retiring from making public appearances in May 2017, turned 97 in 2018. Earlier in the year, he underwent hip surgery, as he'd been experiencing "trouble with his hip." As reported by Town & Country, Philip's surgery was "successful."
Still, despite Philip's recovery, we can understand why grandson William and his wife would want to make spending time with him around the holidays a priority.
William and Middleton — and their three children, 5-year-old son Prince George, 3-year-old daughter Princess Charlotte, and 7-month-old son Prince Louis — will have plenty of company come Christmas day. Besides Queen Elizabeth II and Prince Philip, they will also reportedly spend the holidays with Prince Charles, Duchess Camilla, Prince Harry, and Meghan Markle.
While it's been reported that Markle's mother, Doria Ragland, will attend the royal family's Christmas festivities, Us Weekly's source claims that she hasn't actually been invited. Still, the insider noted, "She is of course welcome at Sandringham."