Rebecca Loos: What We Know About David Beckham's Alleged Mistress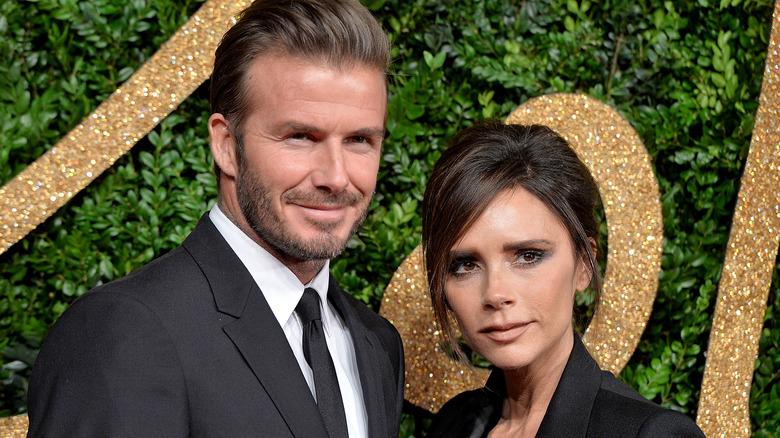 Anthony Harvey/Getty Images
For the most part, David and Victoria Beckham have painted the picture of a perfect marriage. The legendary footballer and former member of one of the biggest girl bands in the world have maintained their status as an It Couple for decades. While it hasn't been easy, they have remained steadfast in keeping their romance alive despite naysayers claiming that they're together just for show. "We know each other better than anybody. People have talked about, 'Do we stay together because it's a brand?' Of course not," David said in an interview on BBC Radio 4's Desert Island Discs. "We stay together because we love each other, because we have four amazing children.'"
Over the years, however, their relationship had been tainted with multiple controversies, chief of which was David's alleged affair that supposedly occurred during the early years of their marriage. The pair had denied the speculations when the rumors surfaced, but in the 2023 Netflix documentary "Beckham," they got candid about just how much it affected them. "[It was] the most unhappy I have ever been in my entire life," Victoria admitted, while David shared that he felt "physically sick every day" during that distressing period.
The Beckhams' statements naturally reignited the years-long discourse over the alleged infidelity, again thrusting Rebecca Loos into the spotlight. To the uninitiated, Loos was the woman at the center of the controversy all those years ago when she revealed to the press that David had cheated on Victoria with her.
Rebecca Loos was close to the Beckhams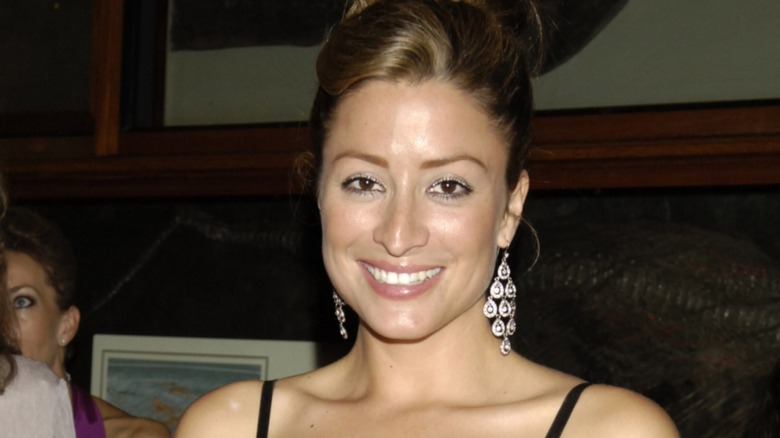 Nick Harvey/Getty Images
A big part of the reason why Rebecca Loos' name made so much noise at the time was because of her proximity to the Beckhams. She was not just some stranger who got caught redhanded canoodling with David Beckham, but she actually worked for him. Per the Daily Mail, she was a personal assistant to David (and occasionally, Victoria) when he moved to Spain for his tenure with Real Madrid. Her brother, John Charles, told the outlet that Loos was "pretty and intelligent" and that she was distressed when her name got dragged through the mud. He also claimed that the Beckhams promptly let her go when the cheating allegations blew up. "I thought it was because of professional reasons. But now I am beginning to understand there must have been more to it," he added.
Loos was not one to let bad publicity get the best of her, however, and capitalized on her infamy to make a name for herself. She reportedly worked as a model and participated in a slew of reality shows in the U.K., including "Celebrity Love Island" and "Extreme Celebrity Detox," per Cosmopolitan. She appeared in reality programs in other countries, too, including "Survivor" in Spain, "Temptation Island" in the Netherlands, and "Treasure Island: Pirates of the Pacific" in New Zealand. When she joined the Dutch version of "71 Degrees North" in 2008, she met Sven Christjar Skaiaa, who would go on to be her husband. Loos relocated to Norway a year later, settled down, and embarked on a career as a yoga teacher.
Inside Rebecca's confession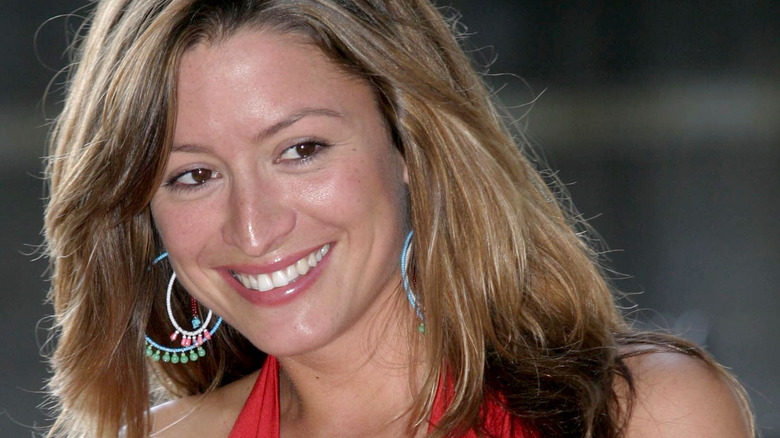 Ferdaus Shamim/Getty Images
Rebecca Loos launched a media circus back in 2004 when she did exclusive interviews with multiple UK outlets, including the now-defunct News of the World tabloid and Sky News, to detail her alleged tryst with David Beckham. "Rebecca Loos was one of the last great kiss-and-tell stories," PR expert Mark Borkowski told the Evening Standard, driving home the fact that her confession made huge waves across the media.
At the time, Loos claimed that the affair with David lasted months and that it started during one night out. "The chemistry between David and I was so strong that everyone was aware and people weren't happy, obviously, because I was being very unprofessional and he's a married man," she claimed. "He just kept looking at me and then it dawned on me what he'd asked me — and I did want to go back with him." The Beckhams, of course, denied her insinuations, with David saying that it was "ludicrous." Meanwhile, Victoria stood by her husband, telling Marie Claire in an interview that David was endlessly loyal to her (via CBS News).
Loos, for her part, told Mail Online in 2016 that she had zero regrets about dropping her bombshell revelation. "If I hadn't been famous, I would not have been invited on the TV show where I met my husband Sven and had my lovely boys," she confessed. "Of course, if I could go back in time I might change some things, but wouldn't everyone? I have no regrets."