Louis C.K. Criticizes School Shooting Survivors In New Stand-Up Act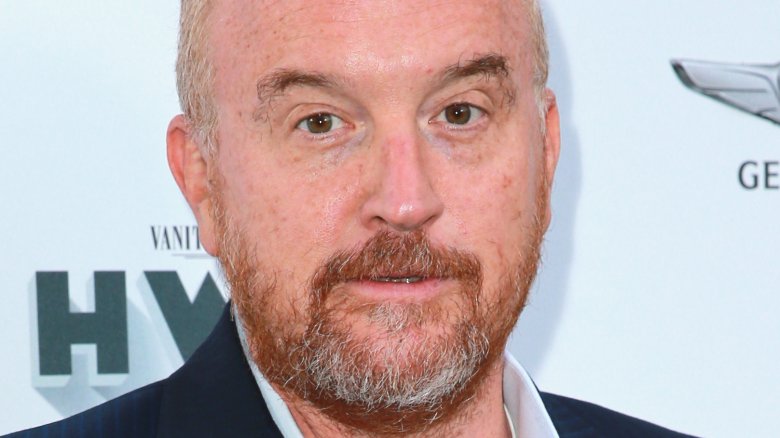 Getty Images
Comedian Louis C.K. reportedly mocked Parkland survivors during a recent stand-up gig in Long Island, N.Y.
Page Six reports that audio of Louis C.K.'s Governor's Comedy Club performance on Dec. 16, 2018, was shared on YouTube on Dec. 30. In his routine, he lamented the year he's had, claiming to have lost $35 million in one day, presumably as a result of the sexual misconduct allegations made against him in The New York Times in November 2017.
He also notably made jokes about today's youth. He specifically seemed to address the Parkland shooting survivors, some of whom have become social activists.
"I'm a little disappointed in the younger generation honestly," Louis C.K. said, calling kids today "boring." Criticizing political correctness, he went on, "F**king telling me you shouldn't say that. What are you, an old lady?"
He then said they're "like royalty," as they tell people the pronouns by which to address them. "Okay, you should address me as 'there,'" he told the audience. "Because I identify as a location, and the location is your mother's c**t."
He continued, saying, in part, "They testify in front of Congress, these kids. What are you doing? You're young, you should be crazy, you should be unhinged." He added, "You're not interesting because you went to a high school where kids got shot. Why does that mean I have to listen to you? How does that make you interesting? You didn't get shot. You pushed some fat kid in the way and now I got to listen to you talking?"
As Nicki Swift previously reported, Louis C.K. admitted to allegations of him exposing himself to female colleagues and pleasuring himself in front of them after The New York Times' report. "These stories are true. ...The power I had over these women is that they admired me. And I wielded that power irresponsibly," he said in a statement at the time.
After the scandal broke, he largely remained out of the public eye. However, he did reemerge to do stand-up in August 2018, when he reportedly worked on new material at New York City's Comedy Cellar.