Why John Mayer Took A Major Step Back From Dating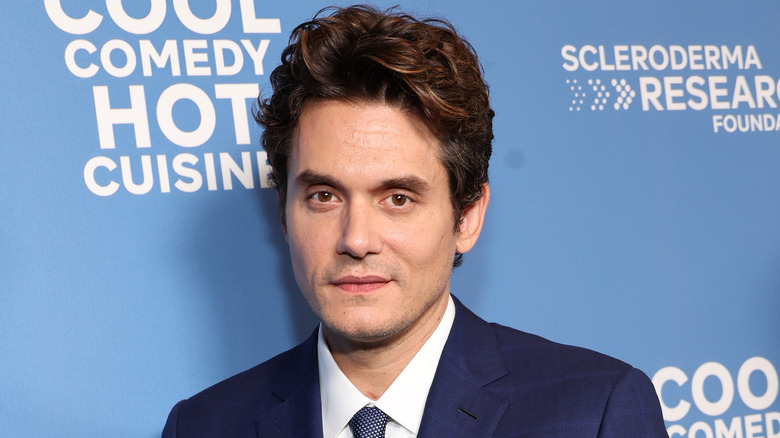 Matt Winkelmeyer/Getty Images
This article contains mentions of alcohol addiction.
John Mayer might be a bachelor, but he's saying good-bye to the dating world, at least a little bit. The Grammy-winning musician has been labeled a womanizer by the media and public for years. The "Gravity" singer has a dating history that includes some of the most famous women in Hollywood. It all started in 2002, with his first public relationship with Jennifer Love Hewitt, who inspired the hit song, "Your Body Is a Wonderland," per PopSugar. He's went on to date Cameron Diaz, Jennifer Aniston, and of course, we can't forget Taylor Swift.
The singer's last serious relationship was with Katy Perry, which ended in 2015. Not long after his breakup with the "Roar" singer, Mayer told "Watch What Happens Live" (via E! News) that he was ready to jump back into the dating pool. He shared, "I'm ready to roll. I'm more mature than I've ever been. The stage is set, but I'm excited for a meet cute at some point. I'm single and I'm excited about the future." In 2022, he was rumored to have had a fling with "Chilling Adventures of Sabrina" actor Kiernan Shipka, but nothing was ever confirmed.
Mayer's dating life has been a bit more low-key in recentyears. He hasn't made headlines with a famous new woman in some time, and it turns out it's because he took a major step back from dating.
John Mayer's sobriety played a role in dating life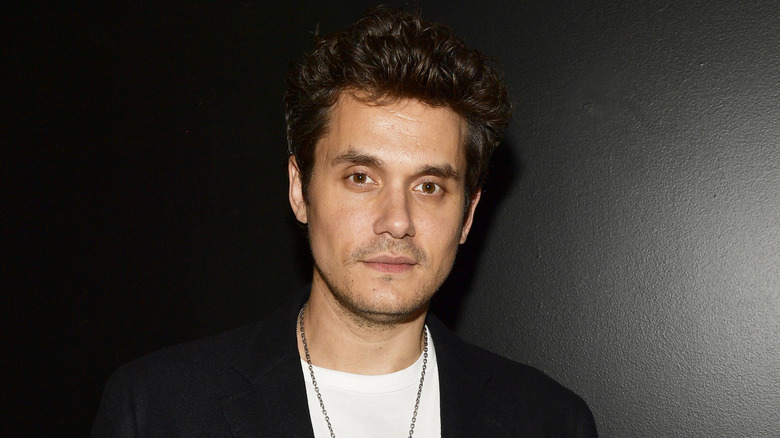 Matt Winkelmeyer/Getty Images
It hasn't just been John Mayer's dating life that has changed in the past couple of years; his personal life has changed, too. In 2016, the "Half of My Heart" singer decided to stop drinking alcohol and become sober. In 2018, he told Complex what drove his decision to take on sobriety. "It was Drake's 30th birthday party, and I made quite a fool of myself... And then I had a conversation with myself. I remember where I was. I was in my sixth day of the hangover. That's how big the hangover was," he shared. At the time, Mayer reflected on how much potential he wanted to have, and when he realized he wasn't reaching his full potential, he decided to stop drinking.
Since he stopped drinking, Mayer's dating life has changed. In 2022, the Grammy-winning singer opened up to the "Call Her Daddy" podcast about how sobriety has affected his prospects. "Dating is no longer a codified activity for me. I don't really date. I don't think that I have to, to be quite honest. I quit drinking like six years ago, so I don't have the liquid courage. I just have dry courage," Mayer said. It's been just short of 10 years since Mayer has been in a serious relationship, and sobriety has played a role in his altered love life.
John Mayer is looking for long-term relationships... and marriage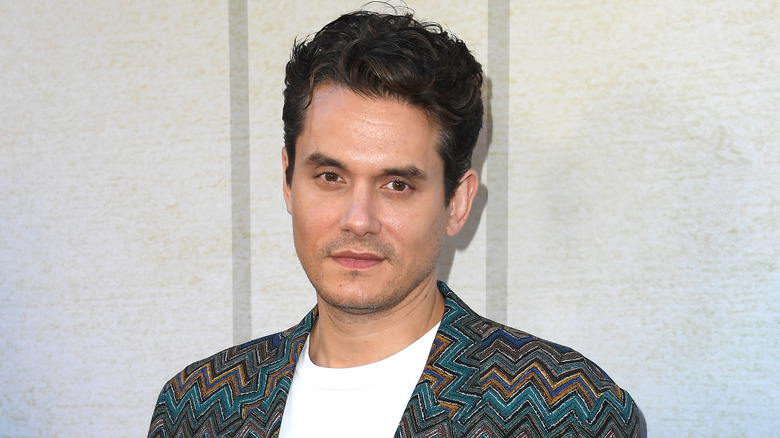 Steve Granitz/Getty Images
Despite his infamous "bachelor" status, John Mayer has always looked for long-term relationships. On the "Call Her Daddy" podcast, the musician revealed he's never gone into a relationship with the intention of it lasting only a short period. He shared, "Every relationship I've ever been in was devoted to the idea that this could go the distance... If you told me that I could have a great two months with someone but it would end on the first day of the third month, I would not be interested. I've always sought potential for a long-term relationship." During the podcast, the "Your Body Is a Wonderland" singer even revealed that he's always wanted to get married and he's "horny for conflict resolution," which he believes marriage is.
This isn't the first time the Grammy-winner has expressed his hopes of finding "The One." In 2021, while appearing on "Radio Andy," Mayer was asked what is left on his life bucket list, and there's only one thing that tops the list. He shared, "There's one thing left and that's wife and kids. That would be — that would complete all of it. And I thought about this as recently as last night. 'Cause my brothers are both married and have children." While his dating life may be on a brief pause, that's not stopping Mayer's desire to get married one day.
If you or anyone you know needs help with addiction issues, help is available. Visit the Substance Abuse and Mental Health Services Administration website or contact SAMHSA's National Helpline at 1-800-662-HELP (4357).