Taylor Swift And Beyoncé End Stan Wars With A Single Photo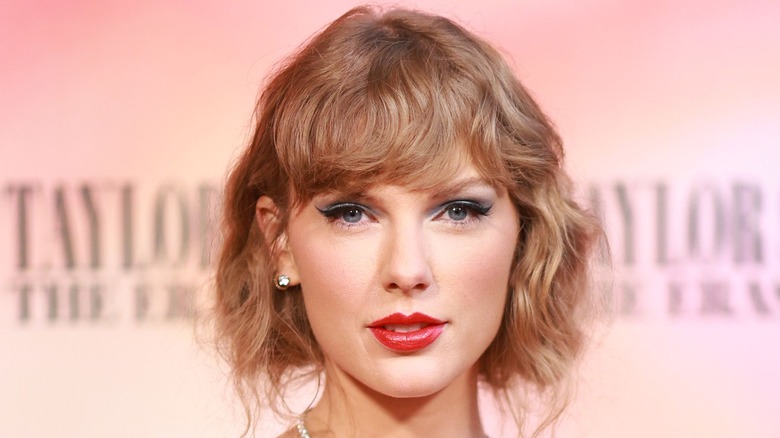 Matt Winkelmeyer/Getty Images
Who run the world? Taylor Swift and Beyoncé! 2023 has been the year for the two superstars. Beyoncé and Swift have been dominating the music industry and have had fans debating online as to who the bigger star is, but Swift has put an end to that debate.
In 2022, both Grammy winners released a new album. Beyoncé dropped "Renaissance," and Swift followed shortly with her album, "Midnights." Both topped the charts as fans streamed their music like crazy. The two eventually embarked on separate tours, with Swift having her coveted Eras Tour and Beyoncé with her famous Renaissance World Tour. Demand to get tickets for these shows was insane, and the musicians ended up helping out the economy. According to the New York Times, they estimated that Swift's tour would bring in around $4.6 billion in North America. As for Beyoncé, she was just short of the "Karma" singer with $4.5 billion! Still, both numbers are very impressive, and the summer of 2023 was labeled the Beyoncé and Swift dominance. The two have had a similar summer with massive stadium tours, and both musicians even announced the release of upcoming films documenting their tours.
Although both Beyoncé and Swift have been on their own paths to success, many stans have pitted the two against one another. The age-old debate as to who is the better musician arose between the Swifties and the Beyhive. But, the "All Too Well" singer has ended those arguments with a single photo.
Taylor Swift calls Beyoncé a guiding light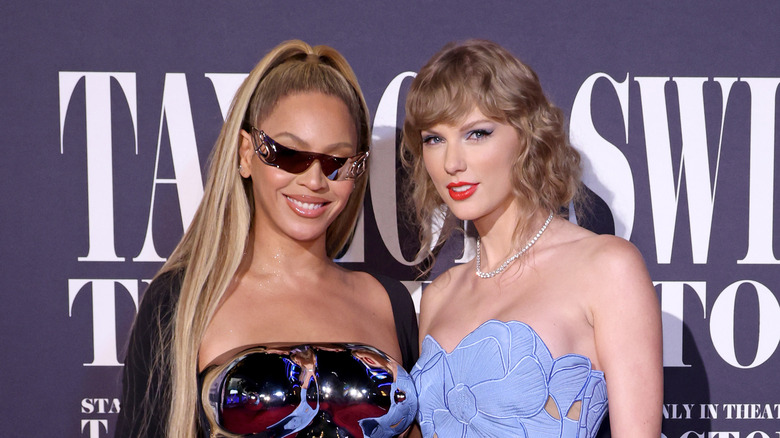 John Shearer/Getty Images
Swifties and Beyhive can clear their "Bad Blood." Despite many pitting Taylor Swift and Beyoncé against one another, Swift proved with a single Instagram post that the two adore each other.
The "Love Story" singer's premiere for her concert film "Taylor Swift: The Eras Tour" occurred on October 11, 2023, and although plenty of celebrities were in attendance, one special guest made Swift's night: Beyoncé. That's right; Queen Bey showed her support for Swift by appearing at the premiere. Swift shared a boomerang of the two enjoying popcorn in the theater as they posed for photos. The "Bejeweled" singer sweetly wrote, "I'm so glad I'll never know what my life would've been like without @beyonce's influence. The way she's taught me and every artist out here to break rules and defy industry norms." Swift continued to gush about Beyoncé's "resilience and versatility" before explaining how the "Cuff It" singer has affected her career. She shared, "She's been a guiding light throughout my career and the fact that she showed up tonight was like an actual fairytale."
Still in disbelief, Swift shared the boomerang to TikTok with Beyoncé's song "Halo" in the background. The "Karma" singer shared, "My soul = broken. In the best way possible. Honestly can't even remember my own name." Although Beyoncé has yet to respond, she was all smiles in the photos. Now, fans can put whatever debate they had about the two artists to rest.