Where Kim Zolciak Stands With Tracey Bloom Today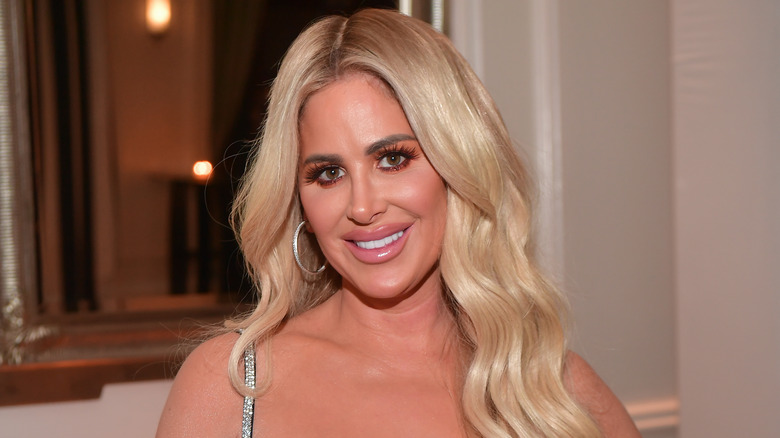 Prince Williams/Getty Images
Bravo TV's "Don't Be Tardy" centered around the lives of Kim Zolciak, her now-estranged husband Kroy Biermann, and their children but fans also got to know and love the family chef, Tracey Bloom. She was first introduced to the show in Season 4 when Zolciak and Biermann were looking for a professional to cook their meals. Bloom wasn't the only one vying for the position but she beat out the other hopefuls with her delicious comfort food. The chef soon became more than a close friend and in a Season 6 episode, Biermann stated, "She is definitely the adopted ninth [member] of our family."
Bloom continued to make appearances in "Don't Be Tardy" until the reality show was canceled in 2020. Since then, she has continued to remain busy with her career and her adopted son Kannon. Now that she's no longer working for Zolciak, many may wonder if their friendship has fizzled but it seems the duo is still as tight as ever.
Kim Zolciak misses Tracey Bloom's cooking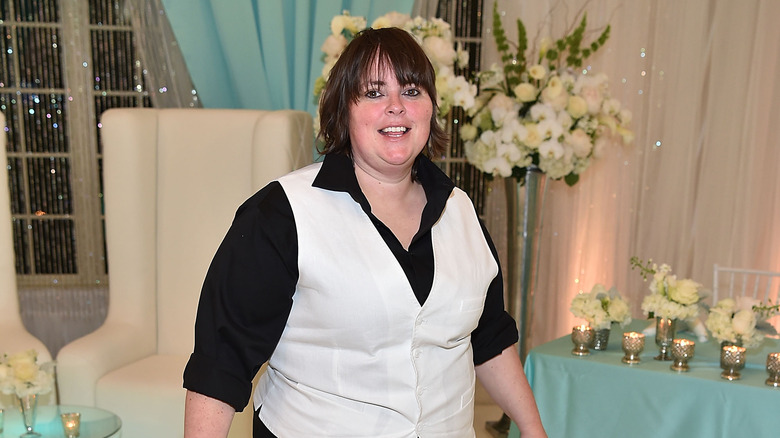 Paras Griffin/Getty Images
Food brought Kim Zolciak and Tracey Bloom together and that's what the "RHOA" star remembers when thinking about her friend. In a Q&A on her Instagram (per Bravo TV), a fan asked Zolciak how Bloom was doing these days and she responded, "Love her @cheftraceybloom. When I think of her all I want is her food to eat."
As a mom of six, Zolciak is super supportive of Bloom's new motherhood status. On March 2, the chef shared a sweet tribute on Instagram for her son's birthday. "HAPPY 5th BIRTHDAY @kannonbloom you are EXHAUSTING. But always smiling. Always happy. And always playing a prank or joke," she wrote. Bloom added that Kannon gave her many firsts and gushed about how much she loved every minute of being his mom. Zolciak replied, "Crazy! Can't believe he is 5!!! Time flies! You are killing this whole Mom thing." In fact, the "Tardy for the Party" singer was so excited about Bloom adopting Kannon that she couldn't wait to share him with the world.
Kim Zolciak dotes on Tracey Bloom's son
Kim Zolciak has been open about wanting a seventh child but she'll settle for being a loving auntie to Tracey Bloom's son. In 2019, she burst with joy and shared a carousel of pics of the baby boy on Instagram. "Finally ... I can tell you who that precious baby is that you have seen on my social media! His name is Kannon and he is @cheftraceybloom SON! We love him so much (maybe even more than we love Tracey)," she announced, praising Bloom for being such an "incredible" mom.
Bloom revealed that it was actually Zolciak's daughter Brielle who encouraged her to take her first step into motherhood. The "Top Chef" contestant told Bravo TV in 2020 that Brielle would always say, "You'd be a great mom." She continued, "And then when the opportunity arose to become a mom, I was like thumbs up."
Proving that the two are still tight beyond their reality television days, Zolciak gave Bloom a birthday shoutout on January 2, 2022. "We love you and @kannonbloom oh so much!!!! Can't wait to celebrate tomorrow!!! You are such a great mommy and chef we truly appreciate all you do!! We are getting up there Bloom!!," she wrote.