Lawyers Tells Us Alec Baldwin's Possible Recharge Could Shift Focus In Rust Shooting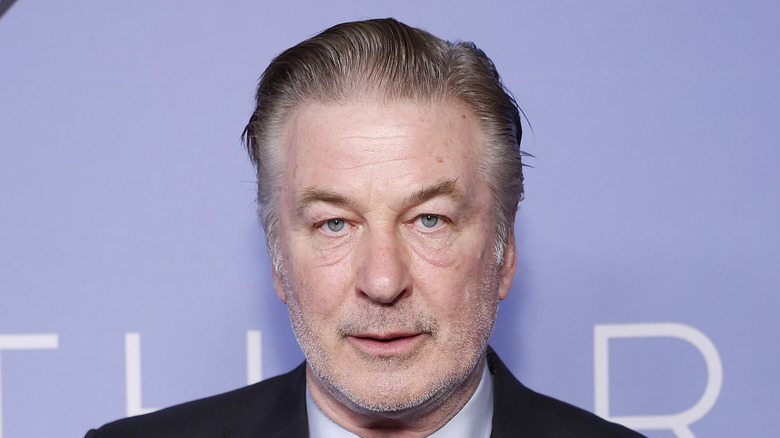 John Lamparski/Getty Images
Alec Baldwin isn't off the hook for his involvement in the "Rust" shooting case. Nearly two years later, prosecutors in the case have announced plans to recharge Baldwin with involuntary manslaughter.
In October 2021, Halyna Hutchins lost her life after a prop firearm fired on set with Baldwin at the end of the trigger, per CBS. Although he was able to settle a civil case with Hutchins' family nearly a year later, "The Departed" actor still faced criminal charges. In January 2023, prosecutors charged Baldwin and the on-set armorer, Hannah Gutierrez-Reed, with two counts of involuntary manslaughter. However, in May 2023, prosecutors announced they would dismiss the charges against Baldwin. They explained, "New facts were revealed that demand further investigation and forensic analysis ... We therefore will be dismissing the involuntary manslaughter charges against Mr. Baldwin to conduct further investigation." But, prosecutors left the door open to a possible recharge, and it looks like they are heading in that direction.
According to AP News, prosecutors are planning to recharge the actor. They revealed, "After extensive investigation over the past several months, additional facts have come to light that we believe show Mr. Baldwin has criminal culpability in the death of Halyna Hutchins and the shooting of Joel Souza." Although he has yet to be charged, Los Angeles personal injury attorney Miguel Custodio of Custodio & Dubey and Ted Spaulding, personal injury attorney and Founder of Spaulding Injury Law, explained how this could reshift the focus in this case.
Lawyers share different opinions on Alec Baldwin being recharged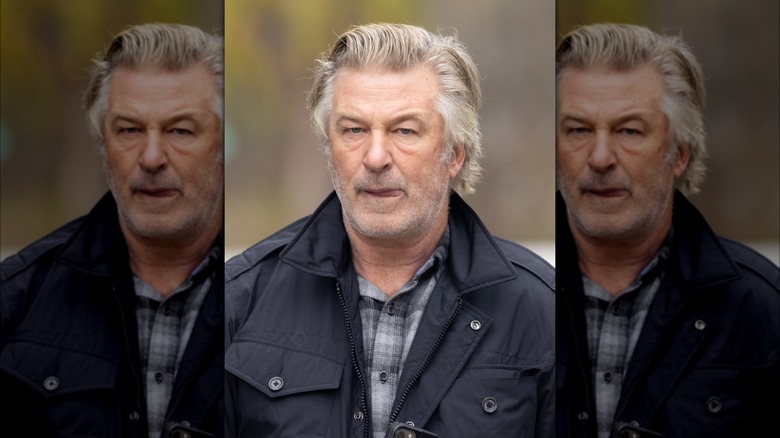 Mega/Getty Images
Alec Baldwin's recharge in the "Rust" shooting case may come off as bizarre, and to lawyer Ted Spaulding it is. He told Nicki Swift, "It is not common for someone to be recharged for a crime." Baldwin's case, however, is high-profile and unusual to a typical criminal case.
Lawyer Miguel Custodio had a different opinion on Baldwin's potential to recharge. Custodio exclusively told Nicki Swift it's not unusual for prosecutors to gather more evidence to "strengthen their case." He explained, "Prosecutors say they now have new information and additional facts to bring to a grand jury, which they claim shows that Alec Baldwin has criminal culpability in Halyna Hutchins' death."
For Custodio, this potential criminal charge toward Baldwin reveals that the actor may be more than just "the man who squeezed the trigger." Custodio suggested, "But remember, he was also the producer of this chaotic mess of a film set. So does this new evidence connect to cost-cutting and shortcuts that led to a gun being used for target practice then finding its way onto the set?" Although nothing has been confirmed, prosecutors announced they would bring the new evidence to the grand jury in New Mexico, which to Custodio, means they are confident that the jury will feel that Baldwin does deserve a criminal charge. One thing Custodio and Spaulding agree on, is that this new recharge will not affect Baldwin's settlement with Hutchins' family.
Will Alec Baldwin be convicted of manslaughter?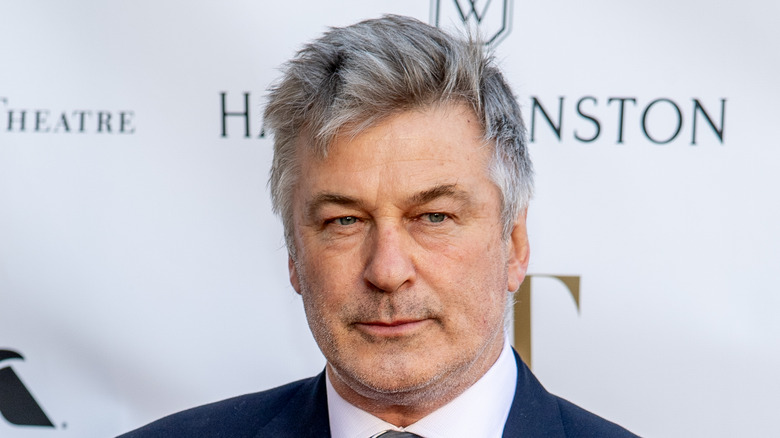 Roy Rochlin/Getty Images
Alec Baldwin faces potential recharge of manslaughter with this new evidence presented by prosecutors, per AP News. So, one looming question remains in his involvement with the "Rust" shooting case: will the actor be convicted of manslaughter? Although it is hard to predict, attorneys Miguel Custodio and Ted Spaulding are sharing exclusively with Nicki Swift what they think is possible for Baldwin's future.
Spaulding told Nicki Swift, "It's extremely hard to say at this point if Alec Baldwin will be convicted. Involuntary manslaughter essentially is saying you were negligent. Baldwin is an actor, so he would likely get a better shake in front of a jury than other defendants." Spaulding believes the big pull in "The Departed" actor's defense will be the fact that there were "experts on set to ensure the gun wasn't loaded." Of course, it's all dependent on what evidence comes forward. Spaulding shared, "I think that is a potentially compelling argument in front of a jury unless evidence to defeat that comes forward about his actions once got the gun."
As for Custodio, he shared a similar sentiment as Spaulding, saying, "Depending on what this new evidence is, it seems it is going to be pretty difficult to get everyone on a jury to agree on a conviction." He continued, "Even so, his reputation is forever damaged by this and I suspect we won't be seeing him in any major studio productions for a long time, if ever."