Inside Joshua Jackson's Relationship History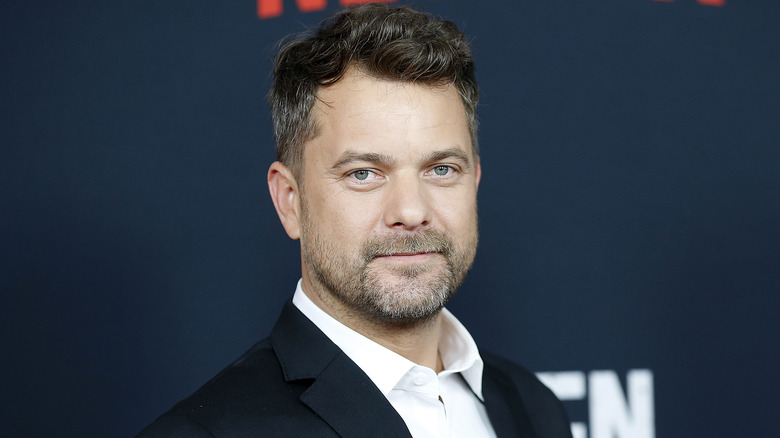 John Lamparski/Getty Images
Joshua Jackson first melted hearts while portraying Pacey Witter on the late '90s teen drama "Dawson's Creek." Jackson went on to have a successful career in television and film after the show ended, becoming well-known for his roles in TV series like "Fringe," "The Affair," and "Little Fires Everywhere." Most recently, the actor starred as Dr. Christopher Duntsch in "Dr. Death" and played the lead in the reimagining of the '80s thriller "Fatal Attraction."
The actor's thriving career has put him in the spotlight, as have his many high-profile relationships. Although Jackson has kept his love life on the down low for the most part, his list of former partners includes several famous Hollywood stars, including his "Dawson's Creek" co-star Katie Holmes, who we believe may have been the one who got away (who else is hoping for a Joey and Pacey reunion?). 
So, as we dream about another beloved '90s couple rekindling their romance, we're taking a look back at Joshua Jackson's dating history. From his 10-year relationship with actor Diane Kruger to his shocking divorce from Jodie Turner-Smith, here's everything you need to know about all the beautiful women Jackson has been involved with.
Katie Holmes' first love was Joshua Jackson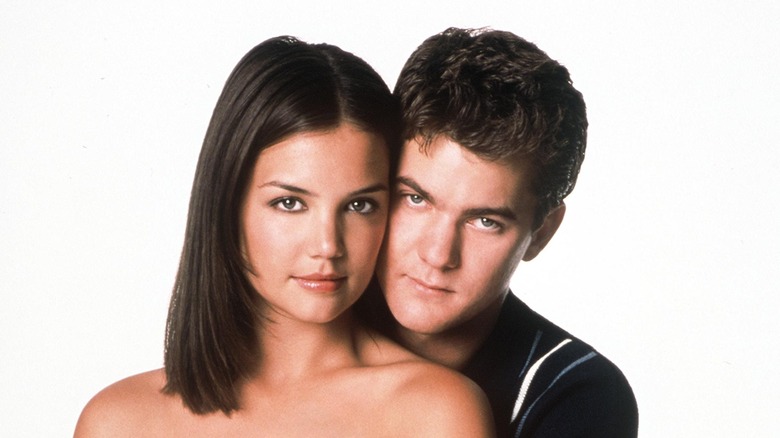 Getty Images/Getty Images
Joshua Jackson and Katie Holmes first met on the "Dawson's Creek" set and portrayed love interests Pacey Witter and Joey Potter. Although not much is known about their real-life romance, it's believed that the pair had taken a liking to each other early on and dated in 1998, before their on-screen couple began their romance at the end of Season 3. 
In a 1998 Rolling Stones interview, Holmes was asked about her relationship with Jackson and didn't deny or confirm it (though she did seem to hint that the person she was talking about was Jackson). "I'm just going to say that I met somebody last year. I fell in love, I had my first love, and it was something so incredible and indescribable that I will treasure it always," she shared. Holmes continued, saying, "I feel so fortunate because he's now one of my best friends ... I respect him as a friend and as a professional." The couple reportedly broke up in 1999, after the airing of the first season of "Dawson's Creek," and appeared to remain friends as they continued to film the show until its final sixth season in 2003.
Though we haven't heard much about these two stars hanging out later in life after the show's end, Jackson did reveal in a 2012 interview on "George Stromboulopoulos Tonight" that Holmes reached out to him after her divorce from Tom Cruise. "Like any old friend, it was like, 'Oh, hi, how are ya? What's going on?' 'I had a kid.' 'Yeah, that's crazy, I heard!'" Jackson shared. "It was nice, it was very nice, actually." Who knows if the two will connect again following Jackson's divorce?
Jackson's short-lived romance with Rosario Dawson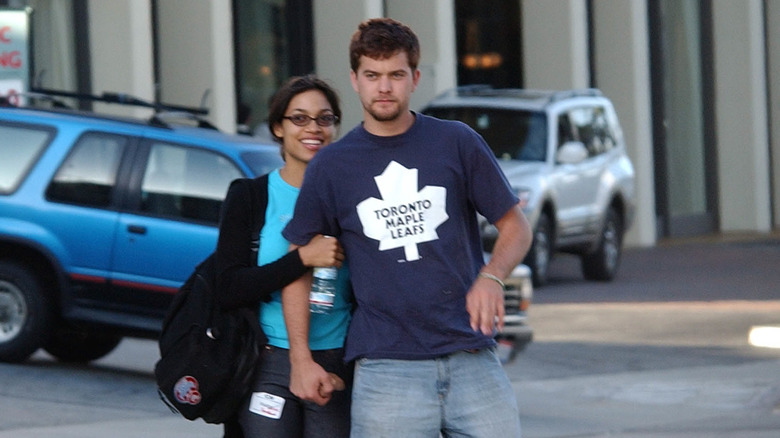 Bauer-griffin/Getty Images
After Joshua Jackson's brief but highly talked about romance with Katie Holmes, he allegedly dated another "Dawson's Creek" star. In 1999, the same year he and Holmes ended their relationship, it was rumored that Jackson dated Brittany Daniel, who starred as Eve Whitman in the series. The two attended the Radio Music Awards in October of that year, but nothing more has come out of their short-lived romance.
One relationship that did make waves was his whirlwind romance with "25th Hour" actor Rosario Dawson. Jackson and Dawson dated sometime in 2002, keeping much of their dating life out of the public eye. In fact, there are only a few photos of them together from the time, but the few times they were spotted together showed them holding hands and walking close. The couple was said to have called it quits a year later on good terms. Dawson went on to date stars like Jason Lewis, Eric Andre, and U.S. Senator Cory Booker.
In 2018, Jackson and Dawson appeared friendly when spotted hanging out in New York City. The former couple was also photographed together in September 2023 when they attended a fashion show for New York Fashion Week.
Diane Kruger and Joshua Jackson dated for 10 years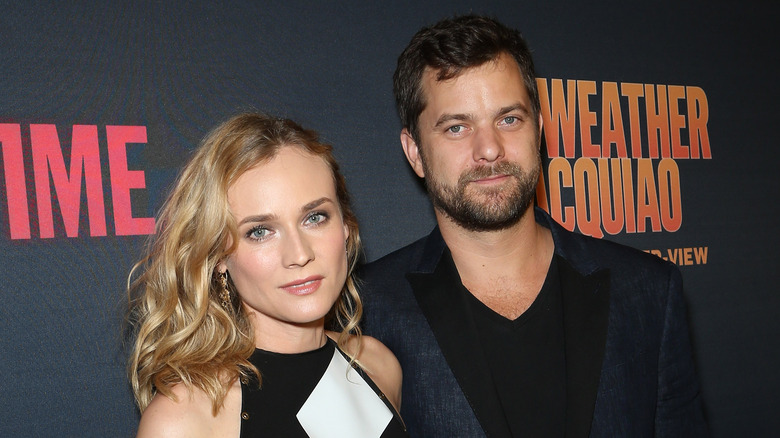 Filmmagic/Getty Images
In 2006, Joshua Jackson found love again with model-turned-actor Diane Kruger. Their relationship looked promising, and everyone awaited news of a wedding announcement as the pair continued to date for years. Jackson even proclaimed he was ready for fatherhood, telling UsWeekly in 2012 about his excitement, "I mean, I'm at that age." 
However, in 2014, after eight years together, the "Fringe" actor made it clear that marriage was not on the horizon. "I can tell you why we're not married: We're not religious," Jackson told Glamour. He added, "We're both children of divorce, so it's hard for me to take marriage at face value as the thing that shows you've grown up and are committed to another person. But it may change at some point. We may get married."
After 10 years together, things became more serious when Kruger moved in with Jackson in New York City in 2016. She told The Edit (via Daily Mail), "That's a big step into adulthood for me, to allow that time for someone else out of my time," she shared. Unfortunately, she had to pack up her things soon after because the couple split that same year, with a source telling People, "Diane Kruger and Joshua Jackson have decided to separate and remain friendly." Right after their split, Kruger began to date her "Sky" co-star Norman Reedus. Interestingly, Jackson was also featured in the film. Krueger and Reedus welcomed a daughter in 2018 and got engaged in 2021.
Was Shafia West a rebound?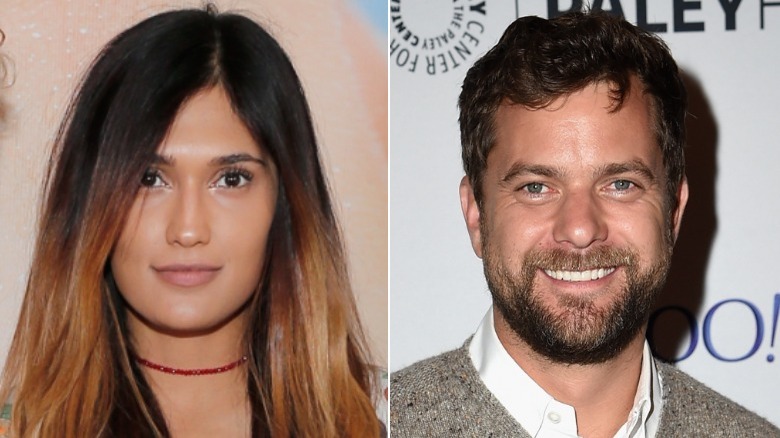 Rich Polk & Nicholas Hunt/Getty
After his 10-year relationship with Diane Kruger, Joshua Jackson had to get back to learning the basics of dating. He told Ellen DeGeneres, "Things have changed a little bit since the last time I was single — maybe it was there, but I don't remember all of [it]. I mean, everything's in your phone now, right? ... There's no more talking to people anymore! It's been quite a big change." 
However, he didn't seem to have too big an issue getting in tune with the dating game, and by March 2017 he was spotted sharing a kiss over dinner in New York City with model Shafia West. His relationship with West, who is signed with One Management modeling agency, appeared to last throughout that year. In August, the pair were spotted with West wrapping her arm around Jackson while walking around a farmer's market in California. They were also seen together in December, but that is believed to be the same time their relationship was coming to an end.
He dated TV anchor Alyssa Julya Smith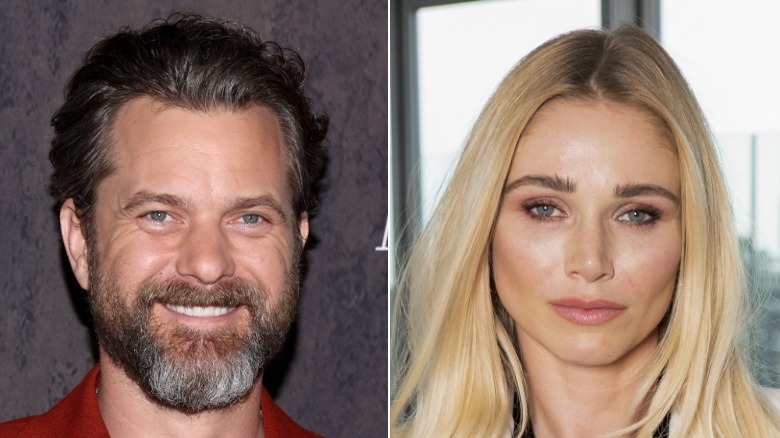 Michael Bezjian & Phillip Faraone/Getty
In June 2018, it was confirmed by E! News that Joshua Jackson was dating television host and actor Alyssa Julya Smith. A source claimed that the pair had actually been dating for several months before news broke of their romance. Jackson and Smith had a long-distance relationship, with Smith living in Los Angeles while Jackson was in New York City acting as the lead in the Broadway show "Children of a Lesser God."
While dating Jackson, Smith worked as the news anchor for Cheddar TV and worked on the network until 2020. That same year, she became a news correspondent for Extratv, where she currently is employed. She's also dabbled in acting — she starred in the television shows "How I Met Your Mother" and "Rules of Engagement," and has appeared in the films "Couples Retreat" and "Fortress: Sniper's Eye."
However, Jackson and Smith's partnership was very short-lived. By October 2018, Jackson had already moved on — and it turned out his next relationship became his most high-profile relationship to date. 
Jackson and Jodie Turner-Smith were fan favorites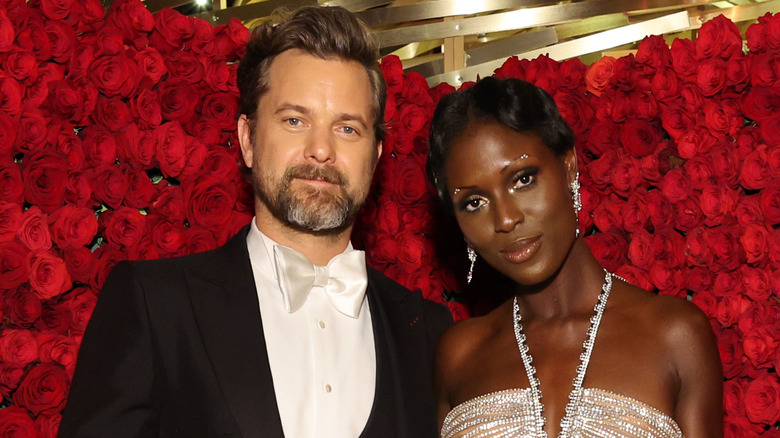 Cindy Ord/mg22/Getty Images
Joshua Jackson and Jodie Turner-Smith had a whirlwind romance. They first made headlines as a couple when they were photographed holding hands in Los Angeles in November 2018 after meeting at Usher's 40th birthday bash a month before. In November 2019, they made their red carpet debut while attending the premiere of Turner-Smith's movie "Queen & Slim."
Their partnership only intensified when Jackson revealed that Turner-Smith had proposed while on a trip to Nicaragua for New Year's in 2019. They secretly wed on August 18th, 2019, although it wasn't reported until December. That same month, news broke that Turner-Smith was pregnant, and the couple welcomed their first child, a daughter named Juno, in April 2020. Talk about moving fast! In a joint interview with Forbes in 2022, the married pair were smitten with one another. "When I met Josh and, one of the biggest reasons why I married him, wanted him to be my husband, is because of how loved and supported I felt by him. I had never been with anyone who I thought was wanting to lift me up the way that I felt that he was lifting me up. That is one of my favorite things about him," she shared.
However, in October 2023, TMZ reported that Turner-Smith shockingly filed for divorce, citing irreconcilable differences, and asked for joint custody of the couple's daughter. According to Us Weekly, the couple's separation date on the divorce filing was September 13th, a day after they were together at a New York Fashion Week event.