The Cosmetic Procedures Dr. Phil's Wife Robin Admits To Getting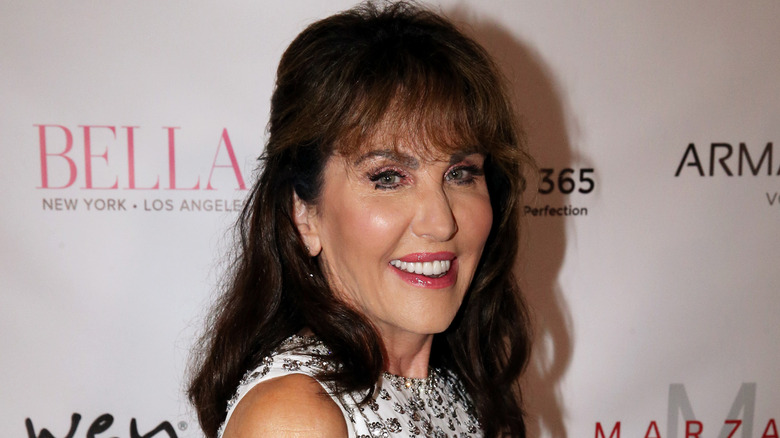 Johnny Nunez/Getty Images
Dr. Phil has uncovered many secrets on his show, but there's one mystery that seems to surround his wife, Robin McGraw. McGraw has been the center of plastic surgery rumors for years. Many have been quick to point out that the writer's face has changed throughout the years and that she doesn't necessarily age. But is this just how she is naturally is, or is plastic surgery truly involved?
Now, it's not unusual for Hollywood celebrities to go under the knife. Whether it be a facelift or tummy tuck, celebrities are constantly trying to turn back the clock as they age in the spotlight. While some opt to use plastic surgery, others don't. McGraw seems to be one of those who doesn't, at least that's what she used to say. Over the years, the author has been adamant that she has not gotten any work done, per Closer Weekly. Instead, she has attributed her graceful aging to taking care of her skin. Still, people are not convinced. From TikTok videos dissecting McGraw's look to plastic surgeons weighing in on whether or not she has gotten work done, the conversation has yet to die down.
While McGraw has been able to dodge the plastic surgery conversation for a while, in 2023, she opened up a bit more about the cosmetic procedures she has gotten done after all.
Robin McGraw admits she got an eyebrow transplant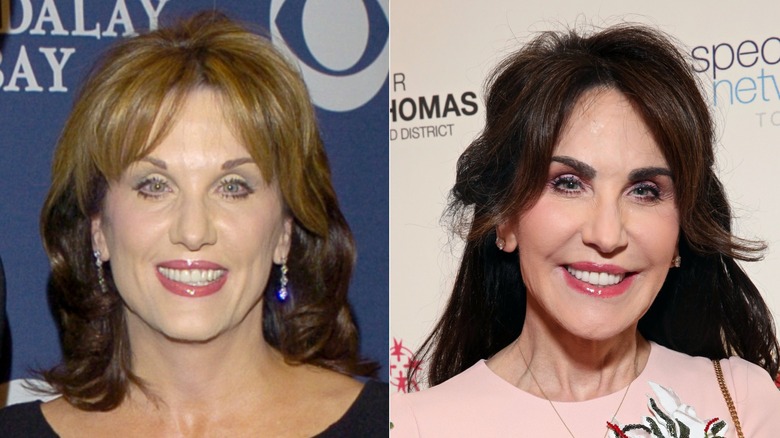 L. Cohen & Robin L Marshall/Getty
Robin McGraw has finally admitted to getting work done, although it may not be what you think. No, it's not Botox or fillers, but an eyebrow transplant. The author spilled the details of her eyebrow transplant on her podcast, "I've Got a Secret! with Robin McGraw," with her doctor, Dr. Marc Dauer. For those who may not be familiar with eyebrow transplant, essentially "hair grafts (plugs) are transferred to your brow area," according to Healthline. Dauer explained on the podcast that he actually pulled the hair from McGraw's scalp and basically transferred it to her eyebrow.
McGraw decided to get the procedure in 2011 after years of over-plucking and being unhappy with her eyebrows. She revealed, "I hated my eyebrows so much that I wore bangs to cover them. Because of you and my eyebrow transplant, I let my bangs grow out and I was so happy." To the author, this procedure made all the difference to her face — and perhaps it's the reason why so many suspected she had a major surgery. McGraw explained, "It brought my entire face into proportion. And, in my opinion, it actually changed my look." So, no, McGraw hasn't gone under the knife for much, but her eyebrows are one thing where she'll confess she has gotten work done.
Robin McGraw attributes her ageless look to good skincare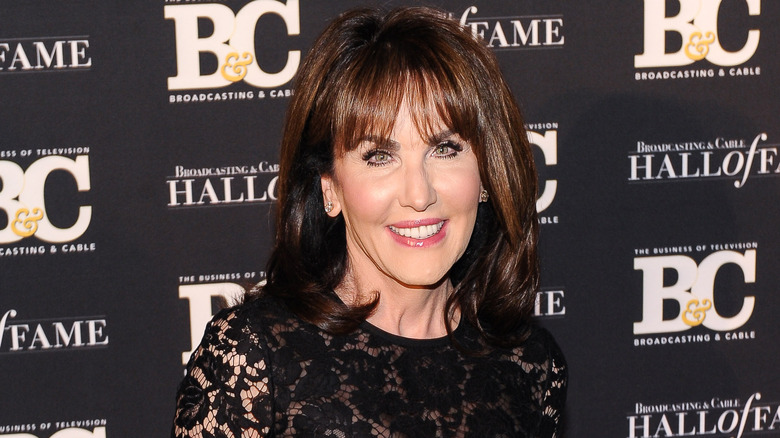 Rommel Demano/Getty Images
Robin McGraw has faced countless plastic surgery rumors throughout the years but she has also remained steadfast in the reason why she's seemingly ageless. For McGraw, it always boiled down to taking good care of her skin. In fact, she was inspired so much by her skincare routine that she decided to create her own line of products called Robin McGraw Revelation. In June 2016, she previously told Entertainment Tonight (via Closer Weekly), "When I started [developing the products], I knew I wanted something that would be easy to use and that worked. I've had many people over the years ask what I do to take care of my skin, so I wanted to create the same regime that works for me and that I believed in." Clearly, it's been working really well for McGraw because people refuse to let up on the plastic surgery rumors!
She even revealed that her skincare products have made her feel younger, especially her face shaper, according to the Daily Mail. She noted, "This product is just like shapewear, but for your face! In only five to six minutes, you feel lifting and tightening, and you will see a smoother appearing complexion." Although she may be a little biased in her judgment, McGraw swears by her skincare routine and how it has made her look and feel younger, no Botox necessary.