The Shark Tank Entrepreneur Who Turned Out To Be The Ultimate Scammer
The ABC reality TV show "Shark Tank" was an immediate smash hit when it premiered in January 2009. Many seasons later, millions of fans still tune in to watch aspiring entrepreneurs be put through the wringer by the panel of Sharks. Given the grilling contestants are subjected to, you'd think that con artists wouldn't last a minute under the spotlight. Still, scammers occasionally manage to pull the wool over a Shark's eyes and score a big deal.
The "Shark Tank" judges are worth millions thanks to their knack of sniffing out the big fish and tossing back the rot, seemingly without breaking a sweat. However, even seasoned pros make rookie mistakes and fall prey to dud deals. For instance, Kevin O'Leary prefers quality over quantity, making just 40 deals over 131 episodes, per Sharkalytics. However, Mr. Wonderful still has his share of failures despite his caution. O'Leary's worst "Shark Tank" deal cost him a cool half a million, and he told CNBC that only a small percentage of his offers resulted in making a profit.
"What I've learned after doing this a long time [is] no matter how you feel, and how optimistic you are, in the moment of making an investment, pulling the trigger, you have no idea of the outcome. You have zero probability," the Canadian businessman shared. O'Leary proved his point in 2013 when he and his fellow "Shark Tank" judges were ripped off by the ultimate scammer to the tune of $1 million.
The business that never really was
As a veteran "Shark Tank" judge, you'd expect Mark Cuban to spot a con when he sees one. However, in 2013, the Mavs owner was taken in by the ultimate scammer, Charles Michael Yim. And it wasn't just Cuban who fell for the con; Kevin O'Leary, Daymond John, Lori Greiner, and Robert Herjavec were also reeled in.
All five judges were blown away by Yim's pitch for his product Breathometer, a small plastic device that could attach to a smartphone to provide an accurate measurement of a user's blood alcohol content (BAC). If that wasn't enough, the budding entrepreneur claimed that the Breathometer also had a button that could be pushed to summon a cab if a person's BAC reading was too high to drive legally.
Yim didn't need any bells and whistles; he had the judges at "the world's first smartphone breathalyzer." He was seeking $250,000 for a 10% stake in his company, but all of the Sharks wanted a bite of Breathometer. To satiate their collective business blood lust, for the first time in the show's history, they joined forces and shelled out $1 million for a 30% stake. With four times the investment he expected, Yim was all set to make the Breathometer the next great thing. However, the Federal Trade Commission had other ideas. The agency charged Yim with misrepresenting the product's ability to accurately measure people's BAC and ordered him to pay back $5.1 million to customers.
Mark Cuban's big hit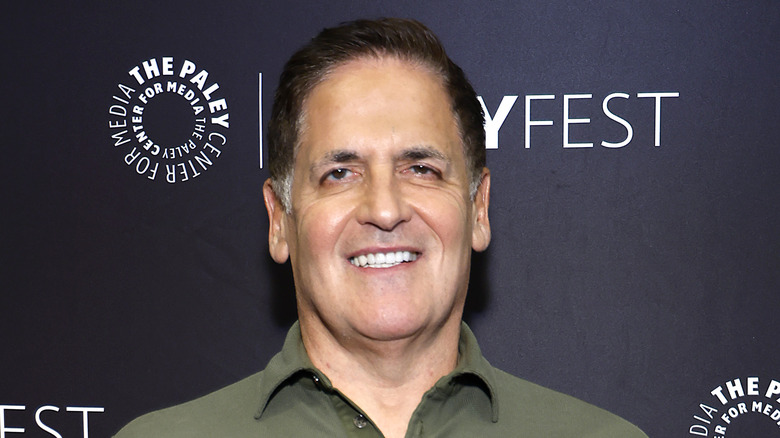 John Lamparski/Getty Images
The Breathometer is gone, but it will forever live on in the memory of Mark Cuban. In an interview with the "Full Send" podcast, Cuban ranked Breathometer as the worst "Shark Tank" deal he's ever made. He said the writing was on the wall way before the FTC stepped in, thanks to the work ethic, or lack thereof, of its owner, Charles Michael Yim. Cuban claimed that the ink was barely dry on the investment papers when Yim hopped on a plane and started living large.
"The guy — Charles — I'd look at his Instagram, and he'd be in Bora Bora ... Two weeks later, he'd been in [Las] Vegas partying, and then he'd be on Necker Island with Richard Branson," Cuban said. "I'd text him, like, 'What the f**k are you doing? You're supposed to be working.'" According to the multi-millionaire businessman, when he finally managed to pin down Yim, he insisted that he'd been networking.
Yim's networking days ended when the FTC intervened and challenged his claims about the Breathometer. However, he isn't disheartened by his failed foray into the business world, as it turns out that one man's financial loss is another's big payday. Yim told "Next Shark" that he extracted more than enough money from Breathometer before closing it down. In fact, he made so much that he's no longer motivated by the desire to increase his bank balance. "I've achieved enough personal wealth that it's not about ambition anymore," he said.