Kristin Cavallari Admits To Having A Past Crush On NFL Star Travis Kelce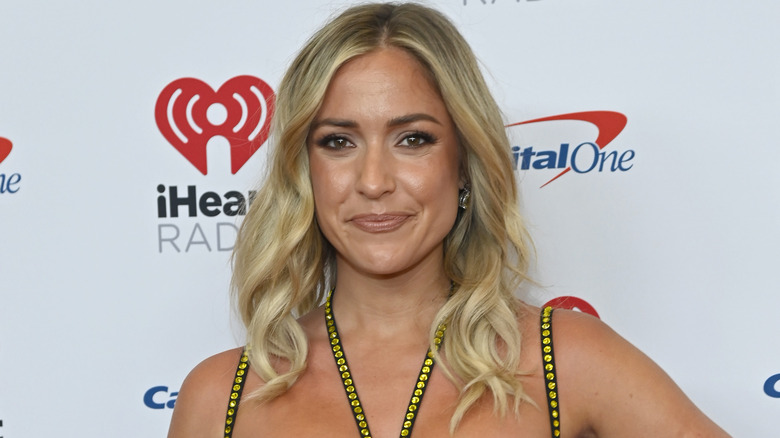 David Becker/Getty Images
As soon as Taylor Swift started showing up in the Kansas City Chiefs' private box to cheer on Travis Kelce, the tight end became the man of the moment. Sales for his football jersey jumped by 400% after his relationship with the "Love Story" singer made headlines — a spike in popularity that had nothing to do with a certain blonde singer and everything to do with his four touchdowns (and counting) this season. Just kidding.
Quite possibly, New England Patriots coach Bill Belichick said it best when he said, "Travis Kelce has had a lot of big catches in his career ... This would be the biggest." Ever since Kelce became one half of Tayvis/Traylor, any and all comments made about his romantic life have come under scrutiny. In September, E! News reported that Kristin Cavallari seemingly put herself out there when she admitted to crushing on America's favorite tight end while hosting Kelce on her podcast, "Let's Be Honest with Kristin Cavallari." During the same episode, she told Kelce to his face that she was "in love with him."
Despite being linked to country singer Chase Rice, Cavallari has been single (and apparently ready to mingle) since splitting from her husband, NFL alum and former Chicago Bears QB Jay Cutler. If she has a thing for hunky football players, she wouldn't be the first. However, Cavallari wants the world to know her comments about Kelce were taken out of context. To paraphrase, it's not what you think.
Kristin Cavallari clarified her comments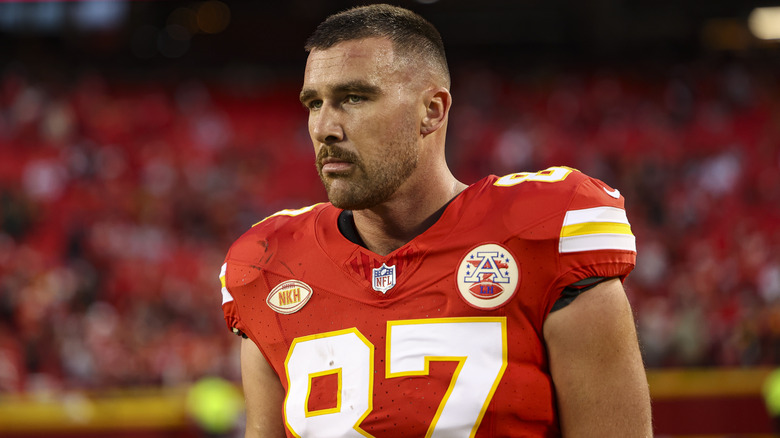 Perry Knotts/Getty Images
In September, Kristin Cavallari hosted Travis Kelce on her "Let's Be Honest" podcast and reminisced about his 2016 dating show, among other topics. For context, "Catching Kelce" assumed that Kelce needed help finding love (spoiler: we now know he didn't), and paired him with 50 ladies from 50 states. Though Kelce ended up with Maya Benberry, it didn't work out in the long run (obviously). "You were 100 percent my TV crush when the show was on," Cavallari told the NFL player. However, as of October, the "Very Cavallari" star is walking back her comments. "What's so funny is everyone was like, 'Kristin was shooting her shot with Travis,'" Cavallari told E! News. "I'm like, 'I actually wasn't there.' If I really have a crush on someone, I'm not gonna tell you I had a huge crush on you and was in love with you. I've got more game than that." Okay!
To be fair to Cavallari, though, she's definitely not the only star to have crushed on Kelce. Reba McEntire, aka the Queen of Country, also confessed her love for the Chiefs player, joking that she's "devastated" he's now with Taylor Swift. "Oh my gosh, I am so mad at [Taylor] because I had a crush on [Travis]," McEntire told "Today." "Now I can't have a crush anymore because he's dating her." She jokingly added that her boyfriend Rex Linn is apparently unfazed by the fact that she has the hots for Kelce.
Travis Kelce described his ideal woman to Kristin Cavallari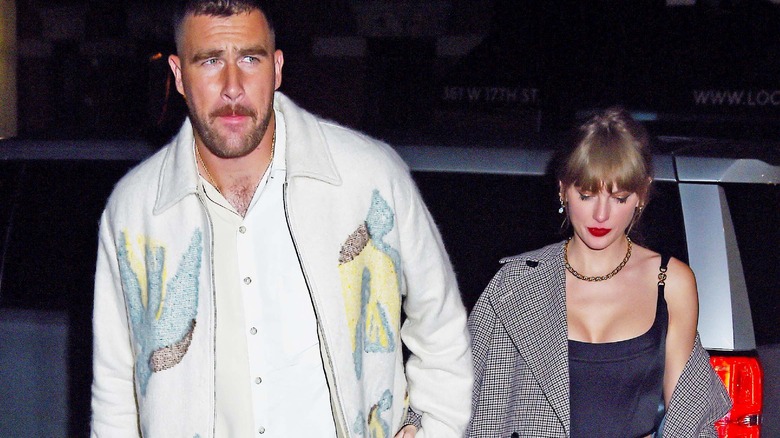 Mega/Getty Images
Though Kristin Cavallari is no longer in love with Travis Kelce (we think?), his appearance on her podcast shed light on the type of woman he's looking for. "My mother is an absolute angel so I kind of base who I look at based off of how kind-hearted and sweet my mother is," Travis told Cavallari on "Let's Be Honest." "You gotta have some sort of sweetness to you." As for deal breakers, the tight end has no time for anyone who's high-maintenance. "If you're arrogant, snooty or just higher or above people, that's the biggest turn-off for me," he added.
The good news for Travis — though presumably, it's not as great for Cavallari or Reba McEntire — is that his mom, Donna Kelce, seems to get along great with Taylor Swift. "Donna likes Taylor and thinks she's very sweet and down to earth," a source told People. Likewise, Travis' dad Ed Kelce is a Swiftie. Speaking with People on October 24, he praised the singer as "very, very sweet, very charming, down-to-earth." "I'll tell you something very special that I noticed about Taylor the first time I met her," the Kelce patriarch added. "We're sitting in the suite ... she gets up ... and starts picking up empty bottles, cans, plates that are scattered around ... And I'm just thinking, I don't think she got the diva memo. She didn't get the spoiled musician." She sounds like a keeper to us!