Robert Downey Jr. Made A Fortune From His Longtime Role As Iron Man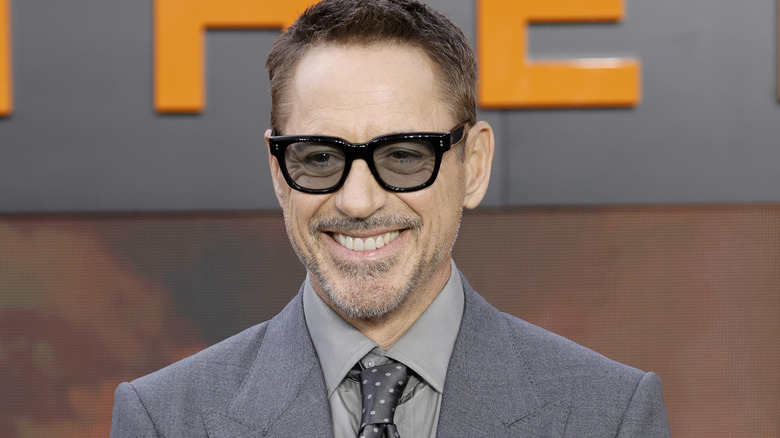 John Phillips/Getty Images
Robert Downey Jr. flew his way into riches when he landed his superhero role as "Iron Man." At a time when people were unwilling to give the actor a shot because of his complicated past, Jon Favreau took a chance on the actor. Downey was cast as "Iron Man," which was released in 2008. The "Oppenheimer" actor recalled the early moments of his "Iron Man" career with Esquire, sharing, "I think Iron Man wound up being the first time I screen-tested since 'Chaplin.' As far as I was concerned, it was destiny." Destiny, it truly was!
"Iron Man" was the first film to be brought to theaters in the MCU world, and it became a big hit, grossing over $585 million worldwide. In an instant, the company knew they had something special on their hands. Downey would go on to reprise his role as "Iron Man" in eight more of the MCU's box-office sensation films. Spoiler alert: his last film with the MCU was "Avengers: Endgame," which made nearly 2.8 billion. That's right, billion dollars worldwide!
Seeing as Downey was the start of this entire franchise, he made some big bucks. How much you might be asking, well, we're here to tell you the wad of cash that Downey has thanks to his once-in-a-lifetime role as "Iron Man."
Robert Downy Jr. made over 400 million for Iron Man role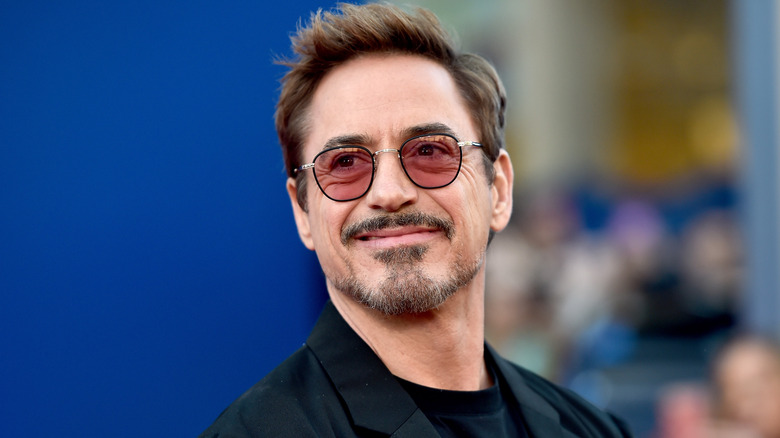 Alberto E. Rodriguez/Getty Images
Much like Tony Stark, Robert Downey Jr. is rolling in dough thanks to "Iron Man." When the actor signed on for what will be his most iconic character, he wasn't paid as much as you may think. Downey was only given $2.5 million for the first "Iron Man" film. Although he was a successful actor, Downey had previously struggled with substance abuse. Still, Marvel was willing to take a chance on him, and it's a good thing they did. 
As the years went on, Downey's success in the franchise skyrocketed. In 2012, when the first of "The Avengers" movie was released, the actor upped his salary to $50 million, plus a percentage of how much the film would make. The "Oppenheimer" actor was sitting on a stack of cash, and from 2013 to 2015, he was labeled as the highest-paid actor by Forbes. By Downey's last MCU film, "Avengers: Endgame," released in 2019, he earned a $75 million dollar payout!
In the end, it's estimated that the actor made anywhere from $396 million to $435 million from playing "Iron Man" over the years! So, Downey will never forget the character — not just because of the legacy he leaves to the MCU franchise but also because of the millions he made off the films!
Robert Downey Jr. spends his millions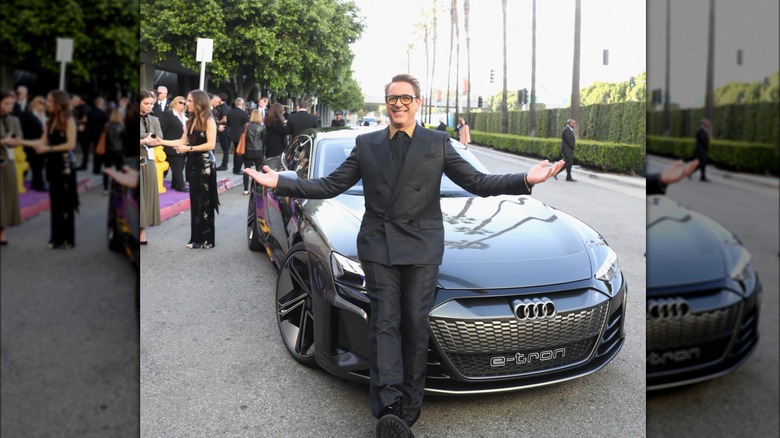 Joe Scarnici/Getty Images
With the millions that Robert Downey Jr. earned for his time in the Marvel Cinematic Universe, he isn't shy about spending his money. Downey has not one, not two, but six homes! Downey's extensive real estate portfolio includes five California properties and one New York property. His two highest-paid homes include the purchase of a mansion in Malibu in 2009 for $13.8 million and his 2017 Hamptons home for $11.9 million! 
Of course, a beautiful home needs a beautiful car too, and "The Avengers" actor reportedly had a nice car collection. Each one of these cars costs a pretty penny, but one of them tops them all. When the first "The Avengers" movie came out, it featured a custom Acura NSX Concept worth 9.2 million dollars, and Downey took it home after he wrapped filming. It's unclear if he paid for it, but the actor still has plenty of more cars he spent a wad of cash on. His collection includes a 2021 Bentley Continental GT for $205,000 and a Ferrari California T for $190,000. 
Although Downey has since downsized his car collection, he still loves to splurge on lavish items. The "Iron Man" actor is an avid watch collector with an expensive collection. From homes to cars and everything in between, Downey likes to spend his millions!