Why Candy Spelling's First Marriage To Howard Frederick Leveson Failed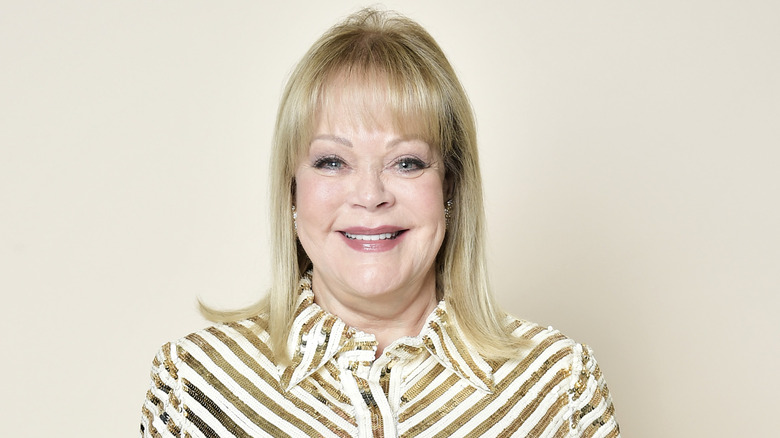 Neilson Barnard/Getty Images
Candy Spelling had a fairytale marriage to television mogul Aaron Spelling – but that wasn't her only trip down the aisle. Candy and Aaron wed in 1968; she was 22, and he was 46. They remained together for nearly 40 years until Aaron died in 2006. The Spellings also raised two children together, daughter Tori and son Randy. At one point, the impossibly wealthy family lived in "The Manor," a 56,000 square-foot estate in Holmby Hills, California, that featured a bowling alley and movie theater.
The marriage worked because the couple had a great partnership, despite the perception that Candy was a "trophy wife" who served as a silent, pretty armpiece next to the famous producer. "I have to say that personally, I did a lot more," Candy told "Oprah: Where Are They Now?" in an interview. "Aaron would be the one to tell you, to say, 'Oh my God she handled all the financial deals, she did all the investing.' Because he didn't like to do it and I was really good at it. So that worked."
But five years before she married Aaron Spelling, Candy had a short-lived marriage that was much less of a partnership.
Candy Spelling's first marriage ended after she found out a secret about her husband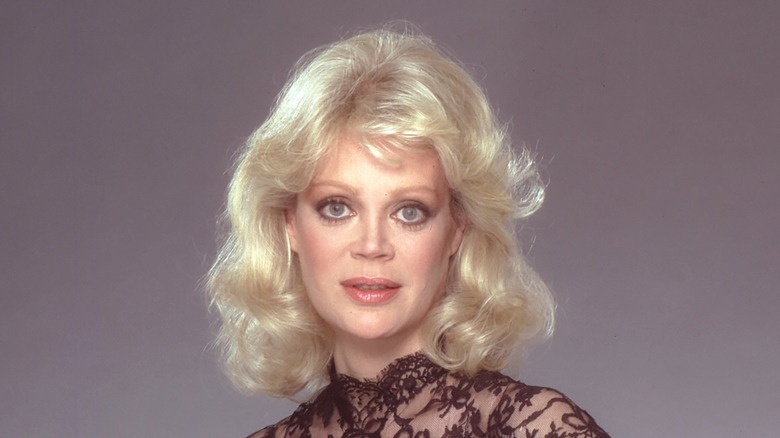 Harry Langdon/Getty Images
Before she became known as Mrs. Aaron Spelling, Candy Marer married Howard Frederick Leveson. The couple's brief 1963 marriage lasted two and a half years — and it ended when Candy found out her husband was gay. Candy reluctantly spilled the beans during a 2023 appearance on Sirius XM's "Jeff Lewis Live." After Lewis brought up the little-known fact that Candy was married once before she wed Aaron, she opened up about the marriage she had at age 17. "It sort of didn't work out ... obviously," she said. "It turned out that he was a latent gay."
Candy told Lewis she didn't know her first husband was gay when she married him but was clued in once she realized he had no interest in spending time in the bedroom with her. "Maybe in the two and half years [of the marriage], we had sexual relations six times," she said. The mom of two also admitted that she took the lack of intimacy personally and that it affected her self-esteem. "Big time," she told Lewis. The Sirius XM host pointed out that it was rare to get divorced in the early 1960s, to which Candy agreed. "Yes, very unusual," she said.
Candy Spelling said Aaron Spelling was her Prince Charming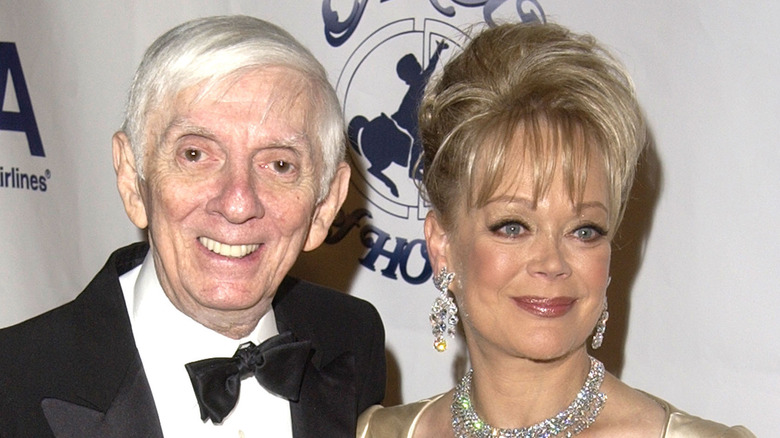 Steve Granitz/Getty Images
While that first marriage didn't work out, Candy Spelling didn't have to wait long to find her knight in shining armor. Over the years, Candy has repeatedly gushed about her marriage to Aaron Spelling. She has referred to him as her "Prince Charming" and has expressed doubt about ever finding someone like him again. "I had my Prince Charming," she told The New York Times in 2014. "I had the sweetest, nicest man that anyone would want to be married to. There's no way I could meet anybody as wonderful as him." Candy also told "Oprah: Where Are They Now" that she "never fought at all" with her famous husband. "He was my Prince Charming," she said. "Only when it came to the kids, sometimes had disagreements because Daddy liked to spoil more than I did."
In her 2009 book, "Stories From Candyland: Confections From One of Hollywood's Most Famous Wives and Mothers," Candy also detailed how the couple got around Aaron's intense fear of flying, spawned by a near miss when he served in the Air Force during World War II. While Candy loved to travel the world, she adapted to her husband's phobia and only climbed as high with him as the attic in their massive mansion. "We never flew anywhere together. We had some spectacular vacations, by car, train, and boat. And I'm not complaining," she wrote in her book.