Is Taylor Swift's Is It Over Now A Harry Styles Diss Track? Here's What We Think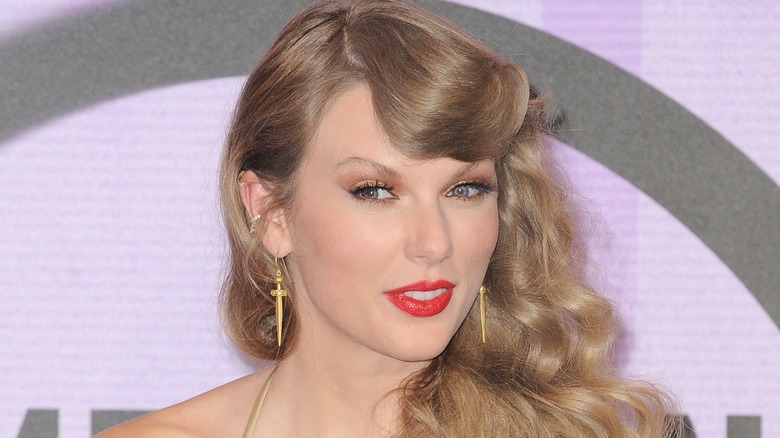 Tinseltown/Shutterstock
Taylor Swift and Harry Styles' whirlwind romance captivated fans in late 2012, but by the beginning of 2013, Haylor was over. While Swift and Styles ended their romance while on vacation in the Caribbean, per the Daily Mail. A source authorized by Swift told Vanity Fair they had broken up at least twice. The insider revealed that the first time Haylor came to a screeching halt was after Styles messaged the "Midnights" crooner to warn her about a photo circulating of him bidding a friend farewell with a kiss. Swift promptly kicked Styles to the curb, but he chased the "Bejeweled" songstress for a year before she finally relented and they made up. "But the whole time she says she feels like he's looking at every girl,"  the source said. 
Now, with TayTay, it's all about the breakup. No wonder Swifties were looking forward to "1989," which was released in 2014. Up until then, Swift had been a country singer, telling Elle, "With '1989,' I feel like we gave the entire metaphorical house I built a complete renovation." Nine years later, with five new tracks on the record-breaking "1989 (Taylor's Version)," fans are again contemplating Haylor's situationship. One of the "From the Vault" songs, "Is It Over Now?" did not make the cut on the original album, but it's sparking speculation. Could this be a diss track aimed at the former One Direction heartthrob?
Taylor Swift sings about blood and snow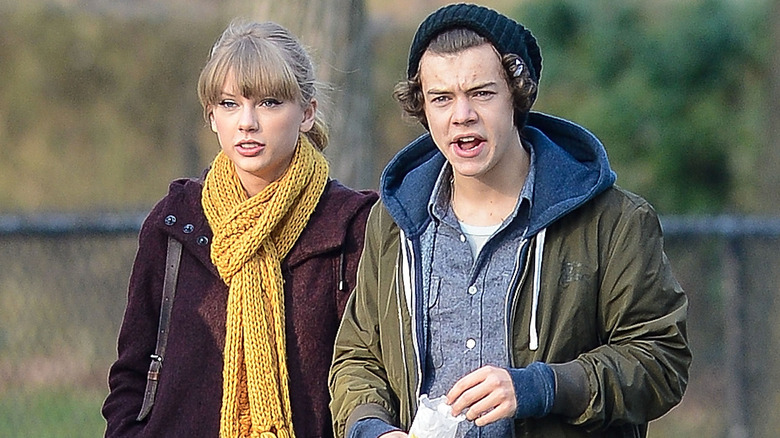 David Krieger/Bauer-Griffin/Getty Images
Taylor Swift is the queen of breakup anthems. "Is It Over Now?" is one of those meaty tracks that has Swifties pondering every lyric and every memory of Swift and Harry Styles. The song is about a relationship that has ended, and the singer explores the past with a hint of bitterness and nostalgia. However, it's the second verse that has the strongest references to her relationship with the "Watermelon Sugar" singer. 
"When you lost control / Red blood, white snow," Swift croons. The vivid imagery seems to reference lyrics from "Out of the Woods" (also from the original "1989"), with lines like, "Remember when you hit the brakes too soon / Twenty stitches in a hospital room."
In an interview with Rolling Stone, she revealed that she had been involved in a snowmobile accident with an ex-boyfriend. It seems as if both songs could be about the same accident and the same guy. She told the outlet how they avoided a media frenzy, saying, "You know what I've found works even better than an NDA? Looking someone in the eye and saying, 'Please don't tell anyone about this.'" Backing the theory, Styles was photographed in December 2012 with a bandage on his chin. The Daily Mail reported that he may have been involved in a skiing accident with his then-girlfriend, Swift. It turns out an NDA wasn't necessary because T-Swizzle wanted to break the news herself. 
Taylor Swift wore a blue dress on a boat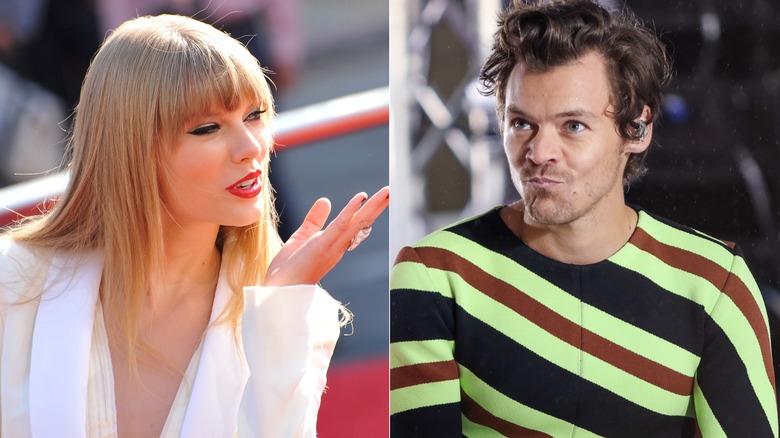 Featureflash Photo Agency & Debby Wong/Shutterstock & undefined
The second stanza of "Is It Over Now?" has more clues about a failed romance. Taylor Swift sings, "Blue dress on a boat / Your new girl is my clone." Swifties will remember that just after she and Harry Styles' broke up in early January 2013, she was snapped while wearing a blue dress on a boat. Could she be referencing that pic? As for her beau's new girlfriend who looks like her, Styles interestingly started dating someone who also had blonde hair and blue eyes. In April 2013, E! News reported that Styles was seeing Kimberly Stewart. 
But is Swift dissing Styles in the track? Possibly. With lyrics like "I see your profile and your smile on unsuspecting waiters / You dream of my mouth before it called you a lying traitor," it seems as if the "Style" singer was still trying to process the failed relationship. In a performance at the Grammy Museum, Swift talked about the relationship that inspired "Out of the Woods" (written at about the same time as "Is It Over Now?"). She said, "The number one feeling I felt in the whole relationship was anxiety. Because it felt very fragile, it felt very tentative. And it always felt like, 'Okay, what's the next roadblock ... How long do we have before this turns into just an awful mess and we break up? Is it a month? Is it three days?" RIP Haylor.