What Did Taylor Swift And Harry Styles Talk About At The Grammys? Fans Jumped In With The Memes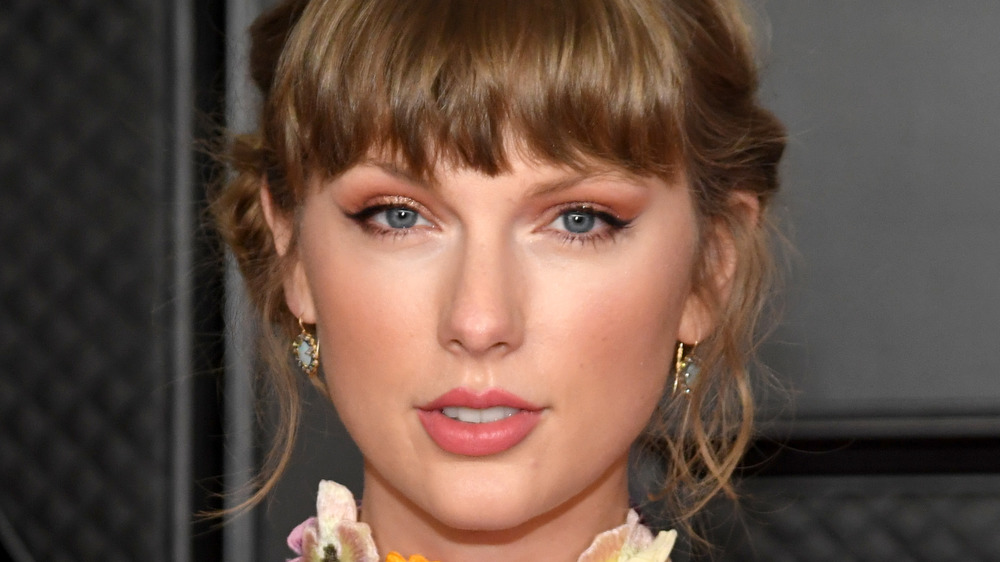 Kevin Mazur/Getty Images
The 63rd Grammy Awards proved to be everything we could want from an award show — there were amazing performances, exciting wins, and plenty of behind-the-scenes moments. While many fans tune into award shows to see who takes home the gold, others watch in hopes of seeing some juicy celebrity interactions, and the Grammys definitely delivered this year! Fans immediately began speculating about the fact that Taylor Swift, Harry Styles, and John Mayer would all be under the same roof, but as it turns out, it was Swift and Styles who would give us something to talk about. 
The two pop stars apparently started dating in November 2012, according to Bustle, and fans aptly and affectionately dubbed the duo "Haylor." By January 2013, just two months after they started dating, the two reportedly split after ringing in the New Year together. Of course, any true Swift fan would know that many songs on the singer's 1989 album seemed to be about Styles, and it's pretty hard to deny the evidence when a song on the album is literally titled "Style." As for the British singer, he was still with boyband One Direction at the time, and their song "Perfect" seemed to reference Haylor and the subsequent split. 
Cut to the 2021 Grammys. In a quick clip from the show, we see Styles approach Swift and have a full-on conversation, which has sent fans into a tizzy. Keep reading to learn more about the singers' Grammy interaction.
Taylor Swift and Harry Styles' conversation has everyone buzzing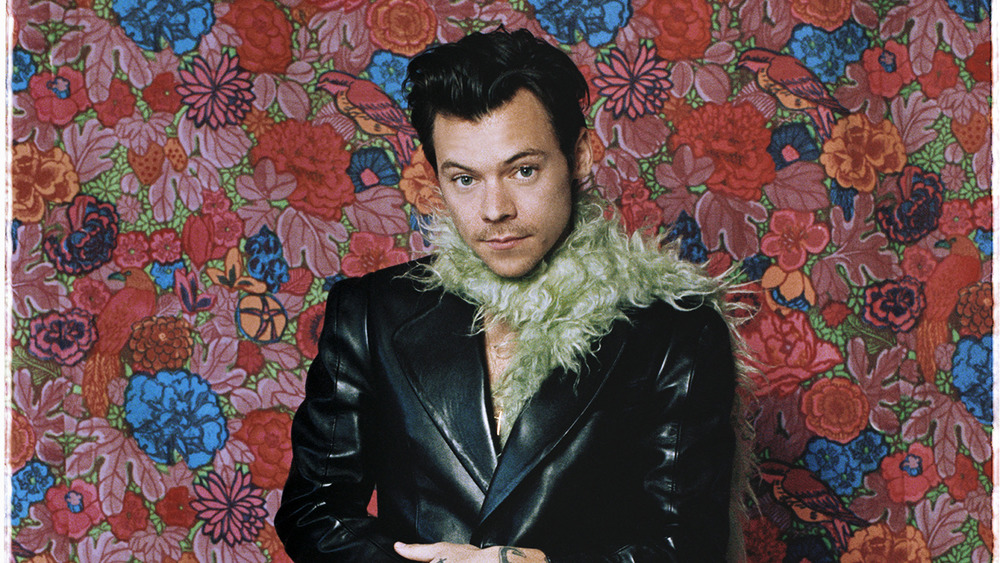 Anthony Pham/Getty Images
Many fans were hoping for a Haylor reunion at the 2021 Grammys, and they were in luck, thanks to a sneaky behind-the-scenes video from the ceremony. The video, which was posted on the Recording Academy's official YouTube channel, shows Harry Styles approaching Taylor Swift's table, as he takes off his mask to talk to her. Swift also removes her mask and stands up to talk to Styles, and their conversation lasts for about a minute. Unfortunately, you can't hear what the two are saying, but fans have quickly jumped in with their own takes on the conversation.
Fans on Twitter have made a meme out of Styles and Swift's conversation, joking about what the two could've talked about. One fan posted a screenshot of their conversation, with Swift saying that her fans "still think my songs are about you" to Styles, whereas the British singer relates with a "me too!" Another Twitter user posted the same screenshot and referenced Swift's re-recording of her old albums, with Styles joking that he would be "so down" to collaborate on "Style (Taylor's Version)." 
Haylor fans couldn't help but make an 'Out of the Woods' joke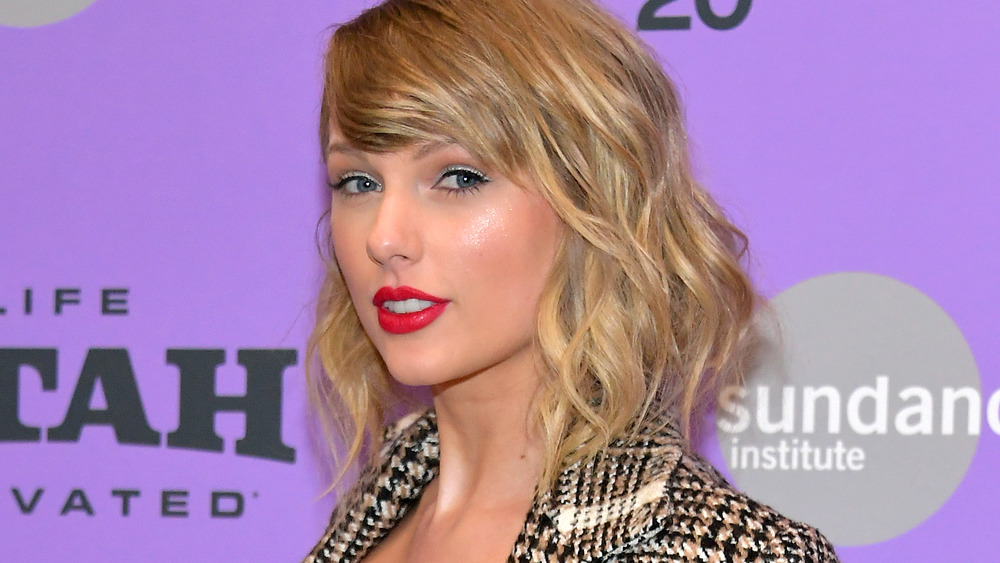 Neilson Barnard/Getty Images
Of course, fans also found a way to reference some alleged drama that went down during Taylor Swift and Harry Styles' short-lived romance. One of the song's from Swift's 1989 album, "Out of the Woods," is apparently about Styles (and more specifically, an accident that the two got in, which resulted in Styles getting "20 stitches in the hospital room.") In a 2014 interview, Swift told Rolling Stone that the accident in question involved a snowmobile, which Styles seemingly crashed while the two vacationed together in 2012.
Naturally, fans are also poking fun at Styles' driving skills (or lack thereof). One Twitter user imagined that all Styles had to say to Swift at the Grammys was that he's "a better driver now." The same fan posted a screenshot of the two, along with Styles telling Swift that he "saw the Folklore cover" (in which Swift poses in the woods) and is "guessing that [Swift] didn't get out of the woods yet." 
In reality, Swift and Styles' brief conversation was probably simple, cordial, and congratulatory — but since the video didn't pick up the sound, we can't help but imagine the hilarious things that they might've said to one another. We may never know for sure what went down in their conversation, so until then, we'll just be enjoying the memes!