Why Fans Are Freaking Out About Taylor Swift, Harry Styles, And John Mayer At The 2021 Grammys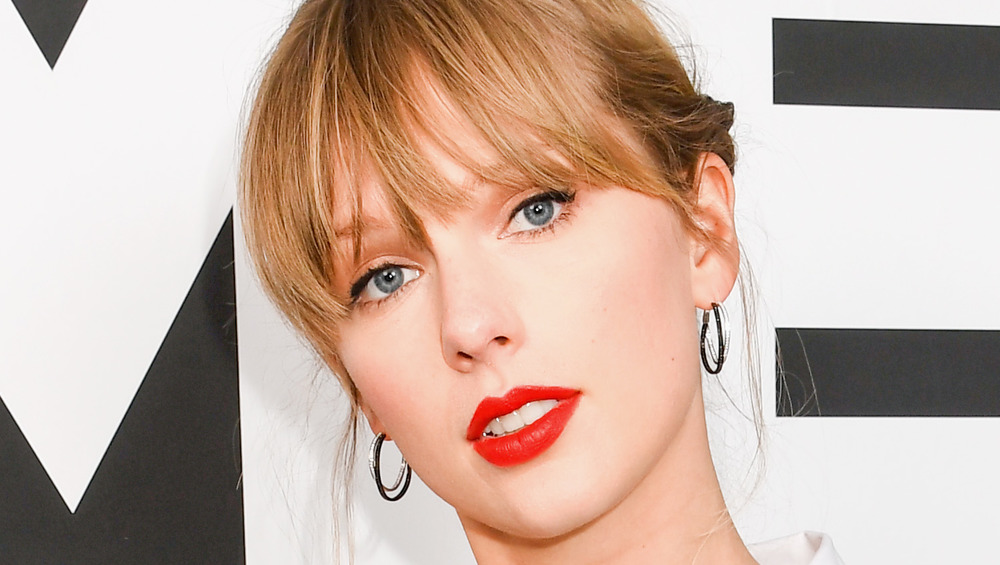 Dave J Hogan/Getty Images
Taylor Swift and Harry Styles fans were thrilled about getting a possible reunion between the two exes at the 2021 Grammy Awards, as they were both performers and competitors in two categories. Luckily for "Haylor" lovers, the exes appeared to be physically closer than they had been in years when they were both seated in the same group of socially distanced stars at the show. Even more, fans were beyond enthused when they noticed that Swift was the first person to stand up and clap for the British singer when he beat her in the category for Best Pop Solo Performance with his 2020 summer hit "Watermelon Sugar."
Fans didn't have much time to recover from that surprise, though, because just minutes later, Swift's ex John Mayer (who she dated before Styles) appeared on stage to perform Best Country Song-nominated tune "The Bones" with country singer Maren Morris. Although it has been over a decade since Swift and Mayer split, that didn't stop fans from feeling a certain type of way. Keep reading to learn why fans are freaking out about Taylor Swift, Harry Styles, and John Mayer at the 2021 Grammys.
Fans had mixed feelings about the reunion
To say the least, Swifties were a bit emotional that John Mayer, Harry Styles, and Taylor Swift all performed at the same show in 2021 — an instance of worlds colliding that very few could have predicted. "Wait wait wait wait are Harry Styles, Taylor Swift, and John Mayer in the same place? And the world hasn't imploded?" one shocked viewer wrote. Another tweeted three people emojis with spaces between them (for social distancing measures, of course), saying, "Taylor, Harry, John in a few min."
Fans were gushing with joy to see Swift and Styles have the slightest interaction on camera, and were even hopeful that they would snap a photo together. However, Swifties were less than enthused to think about Mayer and Swift together. Swift's fans notoriously dislike Mayer for supposedly breaking her heart, which the country-turned-pop singer seemingly described in her 2010 Speak Now track, "Dear John." Fans wouldn't even fully tweet Mayer's name and opted to use an asterisk in place of the "a" in his surname. "taylor harry & john m*yer all in one room i love drama," one fan wrote.
The unimpressed tweets came less than two weeks after Swifties ganged up on Mayer the day he joined TikTok. He responded to the criticism by posting a sarcastic video pretending to care about what the angry Swift fans said and with a video in which he sang the words, "That was a weird day."