Rel Co-Creator Kevin Barnett's Cause Of Death Revealed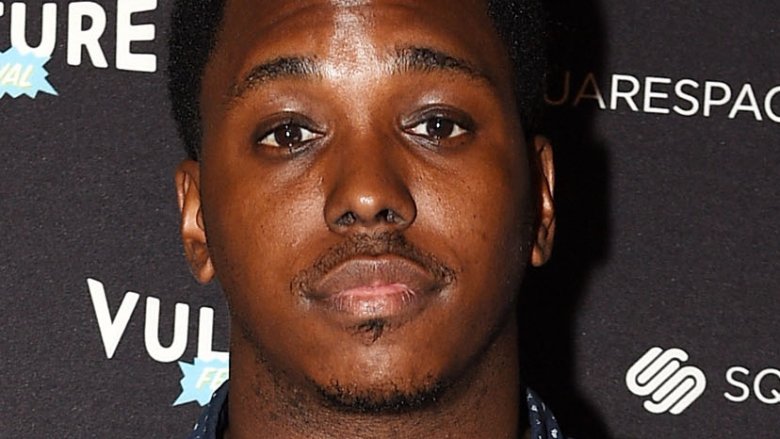 Getty Images
Broad City writer Kevin Barnett's cause of death has been confirmed. 
Barnett, who was reportedly vacationing in Mexico at the time of his passing, died of "Non Traumatic Hemorrhage, caused by pancreatitis," the Chief of the Forensic Medical Service revealed to E! News in a statement, as reported on Thursday, Jan. 24, 2019. Barnett's body was said to have been received at 5:50 a.m. on Tuesday, Jan. 22, from Tijuana's Avenida Revolución. "At the moment his body is still in facilities of the Forensic Medical Service of Tijuana, waiting to be delivered to his family members who are performing the legal proceedings," the Chief of the Forensic Medical Service's statement noted (via E! News).
According to the Mayo Clinic, pancreatitis is "inflammation in the pancreas," which is a "long, flat gland that sits tucked behind the stomach in the upper abdomen." The pancreas is responsible for producing digestion-aiding enzymes and hormones that aid in the regulation of "the way your body processes sugar." Symptoms vary based on the type of pancreatitis one experiences — acute or chronic — but signs may include abdominal pain, nausea, vomiting, and fever. Pancreatitis can reportedly be caused by alcoholism, gallstones, abdominal injury, family history, and more.
While some cases of pancreatitis can go away on their own, if mild enough, others require medical treatment.
As Nicki Swift previously reported, Barnett's death was first public announced by New York City's The Stand comedy club on Jan. 22, before being confirmed by Twentieth Century Fox Television and Fox Entertainment, as reported by CNN. "Our hearts are broken, as are those of everyone at 'Rel,' at the news of Kevin Barnett's passing," read a statement from Fox Entertainment. "He was an incredibly funny, wildly talented man who had so much more to do and so many more stories to tell."
Barnett was just 32 years old.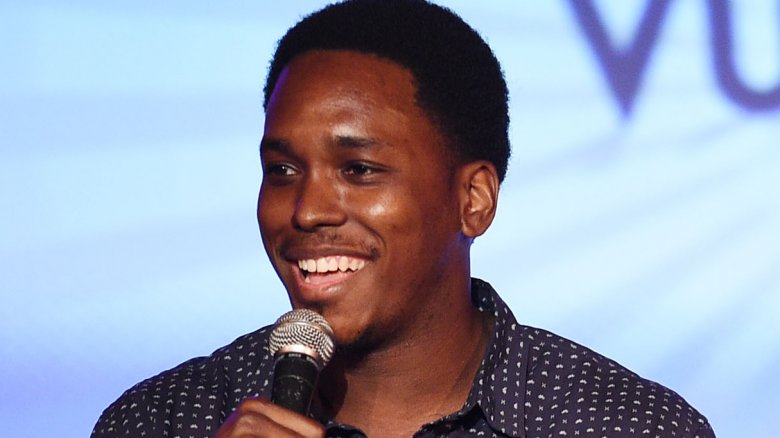 Getty Images
Amid the release of the comedian's autopsy results, people continued to publicly mourn Barnett, including his older brother, who goes by the moniker Korey Witha K. "I went outside, sat down and cried a little bit, but then I got angry," Korey shared with People regarding the moment he learned of his sibling's death. "I just started thinking about different things — things that can go through someone's head for a while."
Saturday Night Live star Pete Davidson was also affected by Barnett's passing, which he admitted during a stand-up performance at Caroline's in New York City on Jan. 22. As reported by Us Weekly, Davidson, who has had a rough year, shared that he was "a bit sad" after learning that his friend, Barnett, had died. "I'm in a weird mood," he reportedly began, before later saying, "My head hurts. ... How long have I been up here? Sorry, my brain is mush."
In a statement shared on friend Marcus Russell Price's Instagram Stories, Davidson, who'd previously deleted his social media accounts, told fans (via E! News), "The world lost a great one today. One of our comedy family members Kevin Barnett has tragically passed. I love Kevin. I've known him for nearly 10 years and he's always been the sweetest and funniest." He went on, "Always had a smile on his face. Was one of the few that treated me like a comic even when I was just 16 years old. He always made me feel part of the group."
On Jan. 24, comedian Roy Wood Jr., who'd previously spoke out about Barnett's death, took to Twitter to announce a comedy show in Barnett's honor. The event, which is slated for Friday, Jan. 25, will include appearances from Broad City's Ilana Glazer, The Eric Andre Show's Hannibal Buress, and SNL's Michael Che, among others. Wood's promotional tweet noted, "All proceeds will go to Kevin's memorial fund."
News of the memorial show comes days after Barnett shared his last Instagram post on Sunday, Jan. 20. "In mexico. Bought myself a sweater. Been accused of appropriation several times," he captioned a shot of himself in a poncho. "In my head I just gave a lady some money so I ain't cold. Either way. Swag heavy. Mixtape comin."
At the time of his death, Barnett was writing for Rel, a TV show he co-created with Lil Rel Howery and Josh Rabinowitz. The stand-up comic also wrote for NBC's The Carmichael Show, TruTV's Friends of the People, and Adult Swim's The Eric Andre Show, among others, according to his IMDb page.
We send our condolences to Barnett's family and colleagues during this difficult time.