The Drama Between Robert De Niro's Girlfriend And His Ex Assistant Explained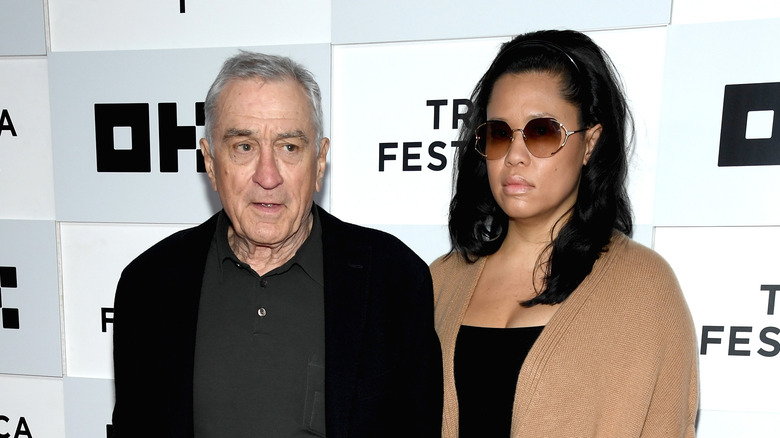 Gary Gershoff/Getty Images
It took a few years for Robert De Niro and his girlfriend Tiffany Chen to realize they had romantic chemistry. The pair originally met working on 2015's "The Intern" where Chen played De Niro's tai chi instructor, but it was strictly professional at the time. "And then a couple of years later, we got back in touch, and I said, 'Oh, I guess we get along, and I guess we really get along," Chen said on "CBS Mornings" in July. However, one person she did not "really get along" with was De Niro's assistant, Graham Chase Robinson.
Robinson was the actor's executive assistant from 2008 until 2019, and she was also the vice president of his company Canal Productions. In 2019, after being fired, Robinson filed a $12 million workplace discrimination lawsuit against De Niro. The "Heat" star responded with a counter suit claiming his former assistant stole $450,000 worth of Air Miles, along with an assortment of cash, gift cards, and electronics.
According to Robinson, Chen was the catalyst behind her dismissal. She claimed that De Niro fired her because his girlfriend disapproved of their close relationship. "[Chen] made it very clear on several comments that she did not want me there," Robinson said during her deposition in August, per court documents obtained by Radar. "[I]t was like, 'get the f*** out of my house,'" De Niro's former assistant added. The behind-the-scenes drama between the two women became central to the lawsuit, as text messages between De Niro and Chen were revealed.
Robert De Niro had to make a choice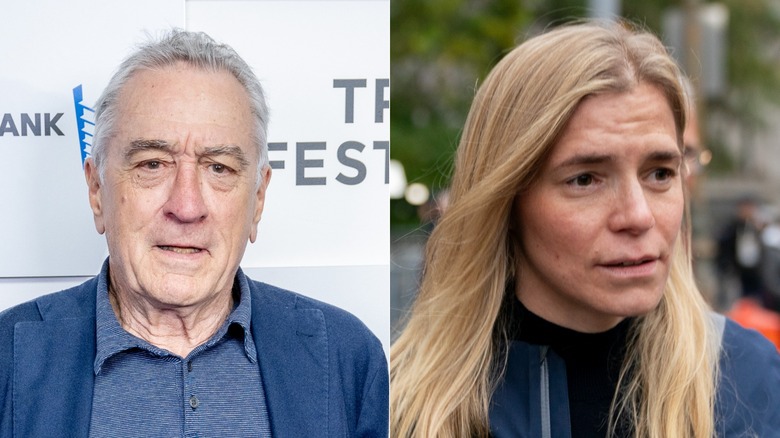 David Dee Delgado & Roy Rochlin/Getty
When Graham Chase Robinson's lawyer Andrew Macurdy delivered his opening statements for the court case on October 30, he presented correspondence between Robert De Niro and Tiffany Chen that apparently illustrated that the actor's girlfriend was suspicious of the relationship with his assistant. Chen was worried that Robinson had "imaginary intimacy" with the "Killers of the Flower Moon" star. De Niro was questioned about this perceived relationship. "She felt there was something there and she may have been right," he said about Chen's suspicions, per the Associated Press.
The following day in court, Robinson's team presented text messages between De Niro and Chen that showed how displeased Chen was with her boyfriend's assistant. "If you keep her, you and I will have problems," one text from 2019 read, per The Independent. "I'm not going to be happy until you tell me she's looking for a replacement. Keeping her around is just a slap in my face," another text read. De Niro was then asked if these texts could be considered an "ultimatum" from his girlfriend. "You call it an ultimatum, I don't," he responded.
Earlier in the case, a picture of the fractured relationship between Chen and Robinson was painted. Chen believed De Niro's assistant was deliberately sabotaging her and had tried to wedge herself between the couple, and become "very 'Single White Female," per court documents obtained by Puck in June. Once De Niro terminated Robinson, he and Chen exchanged heated texts about the former assistant.
Robert De Niro responds to his assistant's demands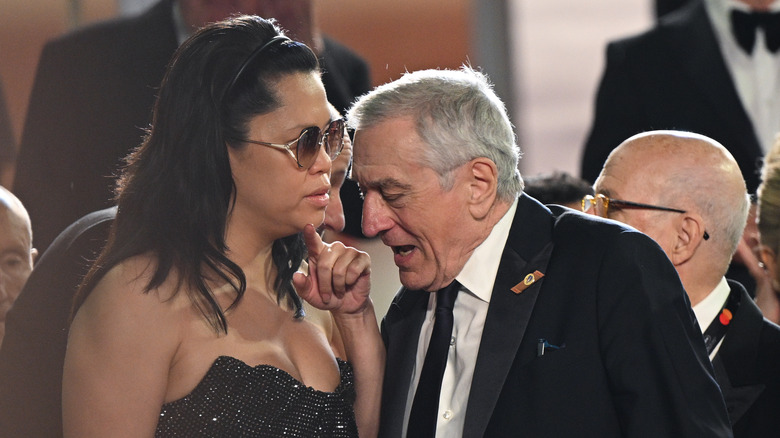 Stephane Cardinale - Corbis/Getty Images
While under the employ of Robert De Niro, Graham Chase Robinson had a salary of $300,000. Once she was fired in 2019, she corresponded with De Niro's attorney, Tom Harvey, and sought a large severance package which included a letter of recommendation to the London School of Economics. Texts between the "Goodfellas" actor and Tiffany Chen at the time illustrated what his girlfriend thought of Robinson. "Can you believe Chase? Who the f*** does she think she is?" De Niro texted Chen, per The Independent. "She thought she was your girlfriend. I saw it from the beginning," Chen responded. This led to the Hollywood star expressing his frustration. "The balls. The nerve. The chutzpah. The sense of entitlement. How dare her," De Niro wrote to his girlfriend.
De Niro's annoyance with Robinson was illustrated in a profanity-laced email the former assistant had kept and submitted with her original complaint. "You're about to be fired. You're [expletive] history," "The Irishman" actor could be heard saying, per CBS News. While on the stand, De Niro was asked about losing his temper on Robinson. "I raised my voice ... I berated her," he said on October 31.
Another point of frustation for De Niro was presented prior to the trial, in 2020. He claimed that Robinson was shaking him down and had threatened to write a tell-all book if her severance package demands were not met. "[Robinson] would publicly disclose information of a personal nature regarding De Niro," court documents obtained by People read.