Fiji Water Girl Files Lawsuit Against Brand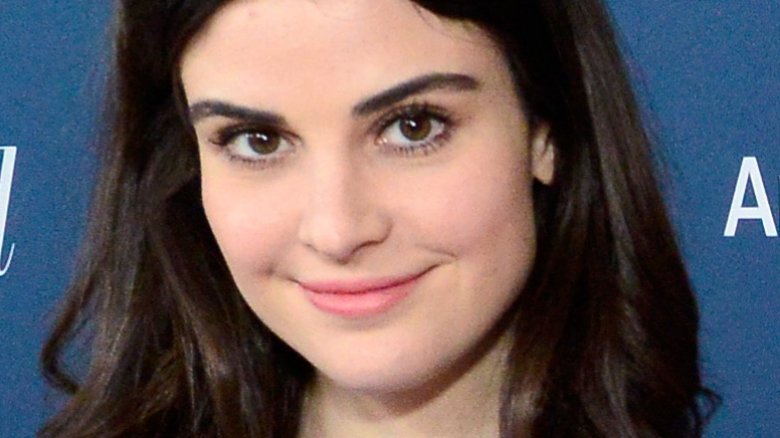 Getty Images
Fiji Water Girl — the model who famously photobombed Golden Globes photos — is suing Fiji Water. Yep, you read that right.
Kelleth Cuthbert has reportedly sued the Fiji Water Company and The Wonderful Company for allegedly crafting a marketing campaign around the attention she received at the 2019 Golden Globes, according to The Blast. The celebrity gossip rag reported that, in court documents, Cuthbert, whose real name is actually Kelly Steinbach, claimed that Fiji Water had "intentionally created cardboard cutouts of [her] for use in a cardboard cutout marketing campaign" on Jan. 7, 2019, the day after she gained viral fame for her Golden Globes pictures. She also alleged that Fiji had tried to work toward an agreement with her on Jan. 8, but Cuthbert and her agent soon discovered that the brand had already used her image on a cardboard cutout at the grocery store Bristol Farms in West Hollywood, Calif.
Cuthbert accused Fiji Water of offering "gifts to entice" her to sign off on a new negotiation and of coercing her "into video recording a fake signing of a fake document to simulate Steinbach signing on as a Fiji Water Ambassador."
The model reportedly believes that Fiji Water, by using her image without permission, may have generated as much as $12 million worth of "brand exposure." The Blast notes that Cuthbert wants the water brand to stop using cardboard cutouts of her and pay her what she believes she's owed.
Fiji Water, however, doesn't appear to be backing down. "This lawsuit is frivolous and entirely without merit," the company told The Blast. "After the Golden Globes social media moment, we negotiated a generous agreement with Ms. Cuthbert that she blatantly violated." Fiji Water went on, "We are confident that we will prevail in Court. Throughout our history, we have had a sterling reputation working with talent."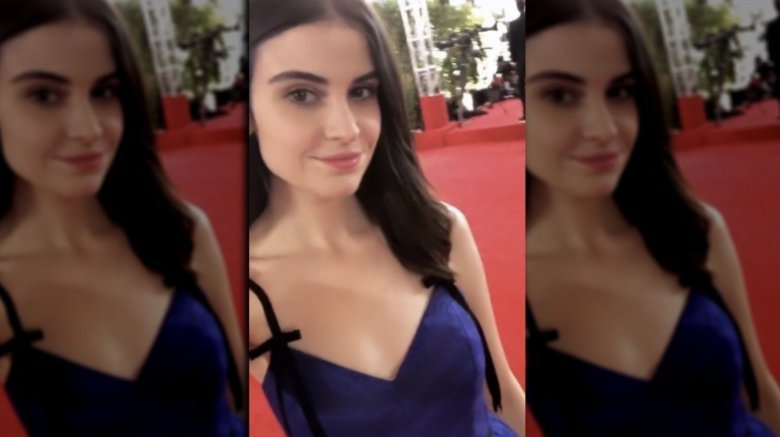 Instagram
As Nicki Swift previously reported, Cuthbert made quite the splash on the Golden Globes red carpet, where she held a tray of Fiji Water. The company served as the official water sponsor of the Hollywood event. But, instead of simply handing out bottles of water to Golden Globes attendees, Cuthbert appeared to pose behind celebrities while they were having their photos taken and sometimes even stared directly at the cameras, effectively photobombing the night's biggest stars.
While some celebs like actress Jamie Lee Curtis were not pleased with Cuthbert's actions, many on social media loved the model's near-constant photobombing. "We stan a hydration advocate, you better work Fiji water girl," one social media user tweeted.
Cuthbert's popularity with the Twitter world ultimately launched her into meme status, which Cuthbert addressed in an interview with Glamour. "I do love a good meme, so I think it's incredibly ironic and funny that I'm one now. The first meme of 2019, apparently."