Whatever Happened To Suits Star Rick Hoffman?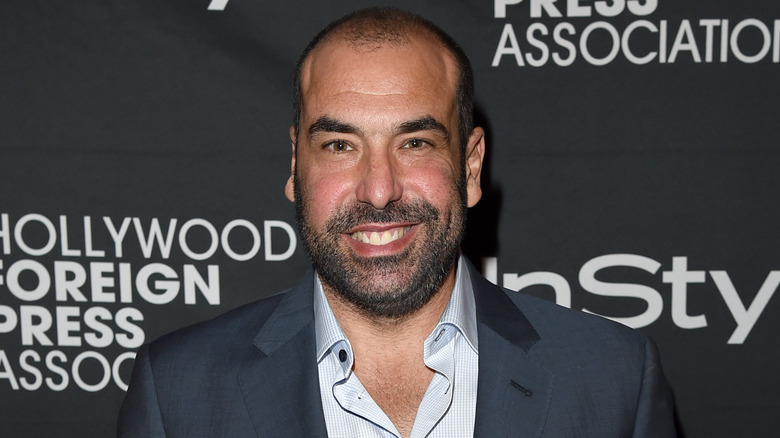 Jason Merritt/Getty Images
Rick Hoffman played a polarizing character, smarmy lawyer Louis Litt, on all nine seasons of "Suits." Hoffman's Louis was a villain of sorts who changed over time. "He's evolved the most out of the six characters over the five seasons, and yet he's still broken," Hoffman told Entertainment Focus in 2016. While Louis could be difficult on-screen, the actor who played him had no difficulties showing up to play the role. In 2017, Hoffman was asked about working on the USA Network series. "I mean, it is a job, and it is a great job. If I had one favorite thing, it is the job!" he told Stuff – although we imagine spending time with Meghan Markle was a definite perk.
After Season 9, the show came to an end in 2019. During the finale, Gabriel Macht's Harvey and Sarah Rafferty's Donna left the firm, and as fate would have it, Louis became a managing partner. Series creator Aaron Korsh spoke about Harvey and Donna bidding farewell to Louis. "It's like the actors were saying goodbye," he told TV Guide.
That was not the final time Hoffman portrayed Louis, as he reprised the role for a cameo in the "Suits" spin-off "Pearson" not long after the finale aired. At one point, executives considered giving Hoffman his own series. "There were numerous ideas for spin-offs... Obviously, there was a Louis Litt-themed one," executive producer Gene Klein told TVLine in August 2023. That didn't come to fruition, but another "Suits" alum later helped Hoffman nab a big role.
How Rick Hoffman ended up on 'Billions'
Rick Hoffman went from one popular show centered around corporate intrigue to another. It was announced in February 2020 that he would play a recurring role as Dr. Swerlow on Showtime's "Billions" for Season 5. The character is a foul-mouthed doctor who sports a pair of trademark sunglasses. Hoffman returned for Season 7 and met with Paul Giamatti's Chuck and Ben Shenkman's Ira at a mountain retreat.
According to Hoffman, "Billions" star Dave Costabile helped him get the part. Costabile, who plays Mike "Wags" Wagner on the Showtime series, had appeared on 16 episodes of "Suits." "[H]e was directing his first episode on 'Billions,' and there was a role as a doctor that had one scene. And he said he thought I'd be perfect for it," Hoffman said during a 2020 YouTube interview with Amanda Geffner. At first, the seasoned TV actor had reservations about playing Dr. Swerlow. "I was like, 'Listen, guys, I was thinking of a little something different after 'Suits.' I don't want to be a one and out,'" Hoffman recalled telling the "Billions" executives. Once Hoffman was on board, the staff decided to expand the character outside of that single episode.
Even after working on "Billions," Hoffman still had a fondness for the series he was best remembered for. "'Suits' will always be something ... that can't be replaced," he told Geffner. Afterward, another former collaborator helped Hoffman land another meaty role.
Rick Hoffman starred in an Eli Roth horror movie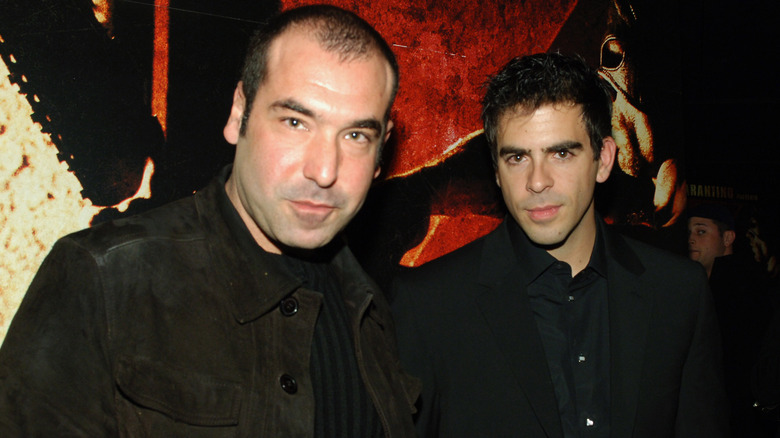 John Sciulli/Getty Images
In 2005, Rick Hoffman had a scene-stealing role in Eli Roth's hit horror film "Hostel." According to Roth, the reception to Hoffman's performance helped influence the director's creative vision for the sequel. "You know, people loved that scene with Rick Hoffman," Roth told Groucho Reviews in 2007 while discussing his thought process for developing the sequel. "People would say, 'I want to see a whole movie of that guy.' And I'd go, 'Me too. I do too,'" he added.
Years later, Roth would get his wish when he cast Hoffman as one of the stars of his seasonal horror film "Thanksgiving" alongside Patrick Dempsey and Gina Gershon. Leading up to the film's release, the horror flick's official Instagram posted a video clip where the younger castmates gushed over Hoffman. "The man, the myth, the Litt legend. You're going to love Rick Hoffman in #ThanksgivingMovie," the film's Instagram wrote in the post in October. Alongside the actors praising the "Suits" alum was text that read, "Rick Hoffman The G.O.A.T."
The following month, to promote the film's pending release in November 2023, Hoffman took to Instagram and showcased Louis Litt-like humor. "The strike is over, and I am right now, currently, going out to celebrate with everyone in Los Angeles about me being the sexiest man alive," Hoffman said in the clip, which was a playful reference to co-star Dempsey being named People's "Sexiest Man Alive."