The Real Reasons You Don't See Much Of Celine Dion Anymore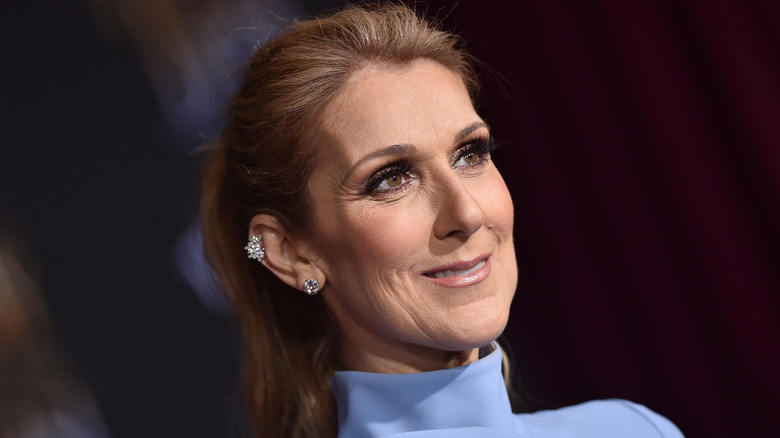 Axelle/bauer-griffin/Getty Images
Here's why Celine Dion has taken a step back from the spotlight.
Since the late 1980s, the vocal powerhouse has cultivated a long and successful career in the music sphere. From releasing iconic ballads like "My Heart Will Go On" to being one of four women to secure a number-one album in three consecutive decades, the word legendary certainly applies to Ms. Dion. However, for nearly two years, the beloved talent has dealt with serious health issues that have put her career on hold. Signs of Dion's health issues first made headlines in January 2022, when she ended the North American leg of her Courage World tour early. In a statement, she attributed the canceled tour dates to her suffering from severe muscle spasms. "I was really hoping that I'd be good to go by now, but I suppose I just have to be more patient and follow the regimen that my doctors are prescribing," she wrote. "Meanwhile, I've been very touched by all the words of encouragement that everyone's been sending to me on social media." 
Four months later, Dion delivered more shocking news to fans when she postponed her European shows. "Well, here we are again, and I'm so sorry that we have to change our tour plans for Europe," she explained. "I am doing a little bit better ... but I'm still experiencing some spasms." While Dion seemed optimistic at the time, things would take another drastic turn in December 2022, effectively putting her on a much longer hiatus.
Celine Dion was diagnosed with Stiff Person Syndrome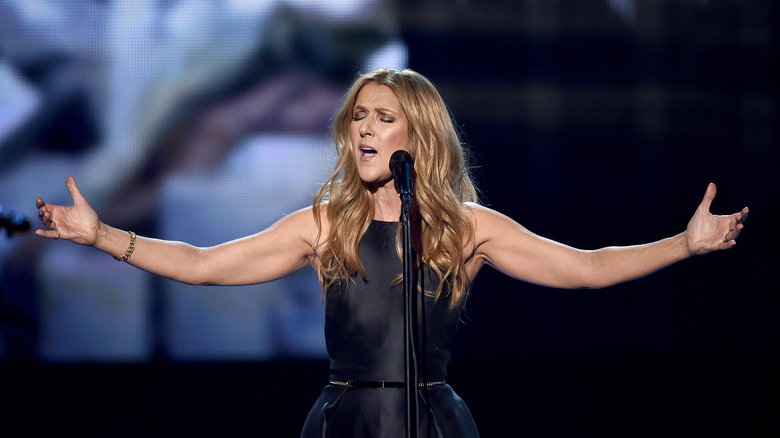 Kevin Winter/Getty Images
In December 2022, Celine Dion revealed that she was living with Stiff-Person Syndrome. According to Johns Hopkins Medicine, the rare autoimmune disease stiffens the muscles and causes spasms. "While we're still learning about this rare condition, we know this is what's been causing all of the spasms that I've been having," she explained in a heartbreaking Instagram video. "Unfortunately, these spasms affect every aspect of my daily life, sometimes causing difficulties when I walk and not allowing me to use my vocal cords to sing the way I'm used to." Dion went on to say that she was undergoing treatment by a team of doctors before expressing the difficulties of her predicament. "I have to admit, it's been a struggle. All I know is singing; it's what I've done all my life, and it's what I love to do the most," she added.
After announcing the news, the "I'm Alive" singer stepped away from the spotlight aside from the occasional Instagram post reflecting on her music feats or appearance in the rom-com "Love Again." Fortunately, her sister Claudette shared some promising news about the Grammy winner's condition. "When I call her, and she's busy, I speak to my sister Linda, who lives with her and tells me that she's working hard," she explained to Le Journal de Montreal in August 2023. "She's listening to the top researchers in the field of this rare disease as much as possible. I honestly think she needs rest most of all."
Celine Dion is making her grand return to the spotlight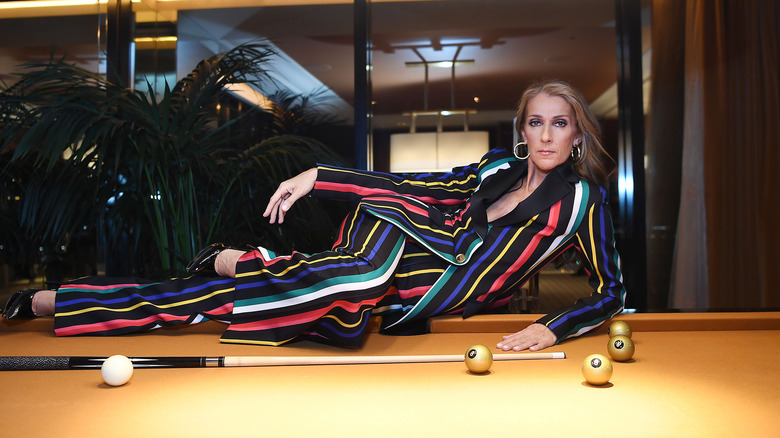 Denise Truscello/Getty Images
While Celine Dion has been put through the wringer due to her Stiff-Person Syndrome, she is slowly starting to wade back into the spotlight. On October 30, 2023, the beloved talent made her first public appearance in nearly four years by attending the Golden Knights and Montreal Canadiens game. In an Instagram post, Dion gushed about the moment with a heartwarming picture featuring her three sons. "My boys and I had such a fun time visiting with the Montreal Canadians after their hockey game with Vegas Golden Knights in Las Vegas Monday night," she wrote. "They played so well, what a game! Thank you for meeting us after the game, guys." Following her public appearance, a source told Life & Style that the "I'm Alive" singer is done hiding. 
"She's been through hell with her Stiff-Person diagnosis, and before that were years of confusion and fear, trying to figure out what was wrong," they explained. "It has been a very long, difficult road. But with the help of her family and many doctors and therapists, she seems to finally have things under control." Chantal Machabée, Vice President of Hockey Communications for the Canadiens, echoed similar sentiments in a statement to People. "I know she has good days and not-so-good days, but this was a very good day, and it was reassuring," she said. Chantal also revealed that Dion sang a few motes while she was at the game. "It was an incredible moment. She's an amazing woman."