Former First Lady & Humanitarian Rosalynn Carter Dead At 96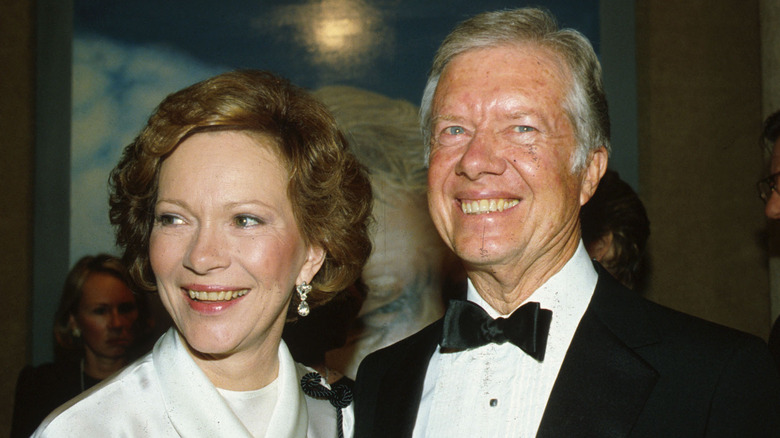 Yvonne Hemsey/Getty Images
Eleanor Rosalynn Carter, who was commonly referred to as Rosalynn, died on November 19 at 96. The former first lady was diagnosed with dementia in May 2023, and entered hospice care just a few days before her death.
Rosalynn was born in Georgia in 1927. Her parents were devout Baptists who instilled in their daughter a deep religious faith that lasted throughout her life.Rosalynn graduated from Georgia Southwestern College in 1946, the same year she married Jimmy Carter. The couple went on to have four children, along with many grandchildren and great-grandchildren. Jimmy's marriage to Rosalynn was as much a working partnership as a romantic union. She played a crucial role in his presidential campaign, traveling across the USA to stump for her husband. The former first lady continued to work hard during President Carter's term in office. She was by his side throughout, championing the performing arts, working on special projects, attending administration meetings and briefings, standing in for the Chief Executive at ceremonial events, and acting as the Carter administration's personal emissary for Latin America. 
However, Rosalynn didn't live in President Carter's shadow. She was a passionate and outspoken advocate for mental health research, elderly care, and issues affecting women and children. Rosalynn was also an author with five books to her name, including the autobiography "First Lady from Plains." When she wasn't working, she loved swimming, fishing, bird watching, and spending time with her family.
Rosalynn Carter was a loving wife, mom, grandmother and great grandmother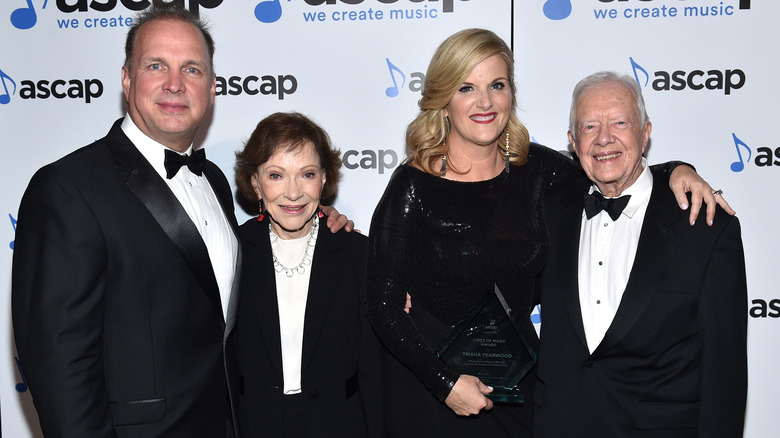 John Shearer/Getty Images
Rosalynn Carter and Jimmy Carter were childhood friends and neighbors, so they knew each other inside and out, even before things turned romantic. "She's the girl I want to marry," Jimmy declared after their first date, per The White House. A year later, the 21-year-old Naval Academy graduate married the 18-year-old, and from that day on, they stuck together through thick and thin, in sickness and in health, til death did they part.
Jimmy and Rosalynn shared how they made their marriage work. He said they always settled their differences before the day's end. "We also make up and give each other a kiss [before we sleep]. And we always read the Bible every night," Jimmy told PBS. Rosalynn said the key was striking the right balance between being alone and being together. "I think we give each other space, and we try to do things together," she explained.
Jimmy and Rosalynn's children grew up in the White House with two hard-working parents. However, Rosalynn was a devoted mom who always found time for them. When asked what her biggest dream in life was, Rosalynn told The New York Times that, like all parents, it was for her children to enjoy "a full and productive life." Still, despite decades of marriage and motherhood, she remained a strong and independent woman who wasn't afraid to speak her mind, especially to her husband. "I tell him what I think," the formidable first lady declared.