Tia Mowry And Cory Hardrict's One Relationship Boundary Post-Divorce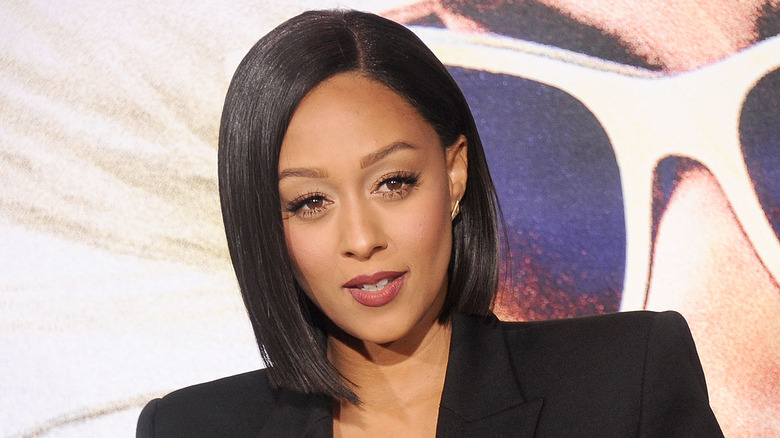 Gregg Deguire/Getty Images
Tia Mowry and Cory Hardrict have set new boundaries regarding their future partners and kids.
Throughout their relationship, the "Sister, Sister" star and "Brotherly Love" actor were the definition of couple goals due to their wholesome social media posts and adorable family dynamic. Unfortunately for Mowry and Hardrict, their love story didn't last, with the former filing for divorce in October 2022. "I have always been honest with my fans, and today is no different. I wanted to share that Cory and I have decided to go our separate ways," she announced on Instagram. "These decisions are never easy, and not without sadness. We will maintain a friendship as we co-parent our beautiful children." A few weeks after Mowry's announcement, Hardrict echoed similar sentiments during a cryptic Instagram Live, where he still addressed the "The Game" star as his wife. "It's love, y'all. I love y'all for real. I love my beautiful family, I love my kids, love my wife. Love all you guys. It's all love," he said.
Unlike many divorcees, Mowry seemingly embraced her new relationship status wholeheartedly, telling ET: "I'm doing fantastic. I am doing great. I feel very blessed. ... I have to be honest with you, I am so overwhelmed by the love and support I've received." In April 2023, the former lovebirds finalized their divorce. At the time, details regarding their agreement were kept under wraps. However, in June 2023, details emerged, including a strict six-month waiting period before any new flames get the green light to meet their kids.
Tia Mowry and Cory Hardrict have rules regarding their new partners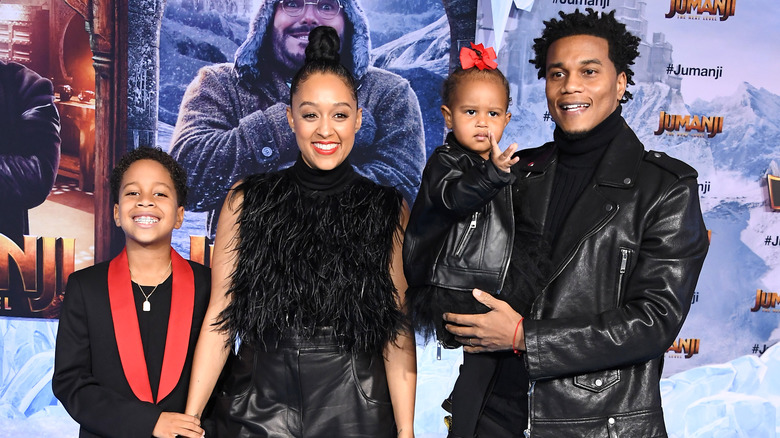 Steve Granitz/Getty Images
In June 2023, new information about Tia Mowry and Cory Hardrict's divorce was revealed, including the rules they must follow when meeting a new partner. In documents obtained by Today, the couple agreed to wait six months before they introduce their respective new partners to their children, Cairo and Cree. "Absent agreement to the contrary, each party is restrained from introducing the minor children to a new romantic partner until that party has been in an exclusive relationship with the romantic partner for at least six months," the document said.
The former couple has also vetoed overnight visits from romantic partners while their children are present during the first six months. "Each party is further restrained from permitting his or her new romantic partner from spending overnights when the minor children are with that custodial parent during the first six months of the exclusive relationship." Since her divorce was finalized, Mowry has documented her dating journey on TikTok. In one video, Mowry got candid about jumping back into the scene, describing dating as terrifying. "Fun Fact: I've never been on the dating scene my entire life. So when I tell you I'm nervous and terrified of doing this whole dating thing, I mean it," she wrote in her caption. "Even though I'm in my 40s, I feel so inexperienced! And while it would be easy to just throw in the towel and avoid the potential for awkwardness and hurt, I know God's got me."
Tia Mowry hopes her divorce inspires her kids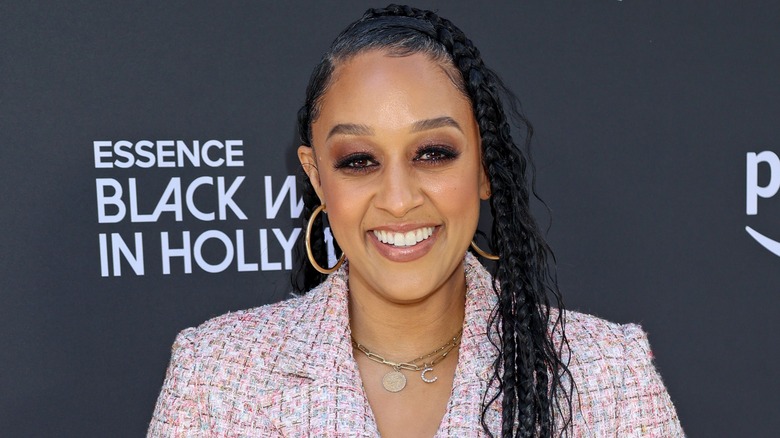 Arnold Turner/Getty Images
While Tia Mowry has been dealing with the emotional whiplash of divorce and returning to the dating sphere, she holds no regrets, especially regarding her kids. In a June 2023 interview with HelloBeautiful, "The Game" star revealed that her son Cree and daughter Cairo were part of the reason she decided to separate from Cory Hardrict. "A part of my decision was also for them. For them, seeing their mother walk in truth, I feel like it's a great lesson for them because it was not an easy decision," she explained. "It was one of the hardest decisions that I had ever had to make in my entire life. But if they see that mommy can do it, that mommy, no matter what people say, no matter, even if there's some sort of doubt, whatever, mommy pushed through." Toward the end of her interview, she expressed her hope that her children would pursue their truth as she did.
Mowry's interview with HelloBeautiful wasn't the only time she stood ten toes down in pursuing her happiness. In an inspirational post on her Instagram, the "Instant Mom" star slammed fans for telling her to reconcile with Hardrict. "A word from ME since narratives are being made without my consent." she wrote. "Just because the dating life is complicated. Doesn't mean I'm going to go back to something that no longer served me. Please just stop. I ain't that WEAK! Please move on because I have. Thank you, NEXT."