Jussie Smollett's Lawyers Reportedly Make 'Hail Mary' Call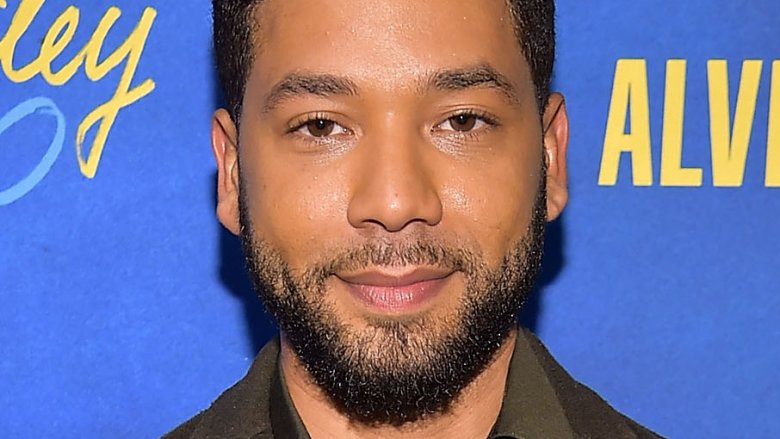 Getty Images
Actor-singer Jussie Smollett's legal team just made a major pivot in the ongoing investigation into his alleged hate crime attack.
On Tuesday, Feb. 19, 2019, the Empire star's lawyers allegedly made a "Hail Mary" call to the prosecuting team in an effort to postpone a grand jury testimony in Chicago, Ill., CBS News reports.
According to sources cited by TMZ the following day, prosecutors reportedly agreed to delay the scheduled courthouse proceedings given that Smollett's "legal team — and possibly Jussie himself — had agreed to talk to police." As Chicago's CBS 2 previously revealed, Smollett initially declined the follow-up interview request this week amid reports that he'd orchestrated the incident.
At the time of this writing, this meeting in question has not yet taken place. However, Variety reports that any evidence revealed during the grand jury, in which brothers Ola and Abel Osundairo were meant to testify, may have led to Smollett's indictment on felony charges of allegedly falsifying a police report.
Getty Images
As Nicki Swift previously reported, Smollett, 36, claimed that he was the victim of a hate crime attack in the Windy City late last month. During the alleged incident, which took place on Jan. 29, 2019, the TV star was reportedly physically assaulted by two men, who poured a chemical believed to be bleach on him before putting a noose around his neck. The attackers in question also reportedly called Smollett racist and homophobic slurs and made a reference to President Donald Trump's "Make America Great Again" slogan.
Smollett, who sought medical attention at Northwestern Memorial Hospital, later claimed in a statement to Essence magazine that he'd been "100% factual and consistent" while speaking with the Chicago Police Department, who were treating the incident as a possible hate crime. At the time, he believed that "justice will be served."
It certainly seemed that way when the Osundairo brothers were taken into police custody as potential suspects last Wednesday, Feb. 13 (via CBS Chicago). However, the investigation shifted focus shortly after the Nigerian brothers, who have professional ties to Smollett (via the Daily Mail), were interrogated. They have since been released without charges, and are currently cooperating with the investigation.
It was first revealed over the weekend that authorities believed Smollett may have paid the brothers off to stage the attack. According to ABC News, the Osundairo brothers have also claimed that Smollett sent a racist, homophobic letter to himself at Cinespace Studios a week before the alleged attack. The letter in question included a drawing of a gun pointed at a stick figure hanging from a tree, a white powdery substance, which turned out to be crushed up aspirin, and letters cut out from a magazine, which read, "You will die black f*g" (via CBS Chicago). Sources cited by the news network recently claimed, "When the letter didn't get enough attention, he concocted the staged attack." 
The FBI is currently investigating the letter (via Page Six).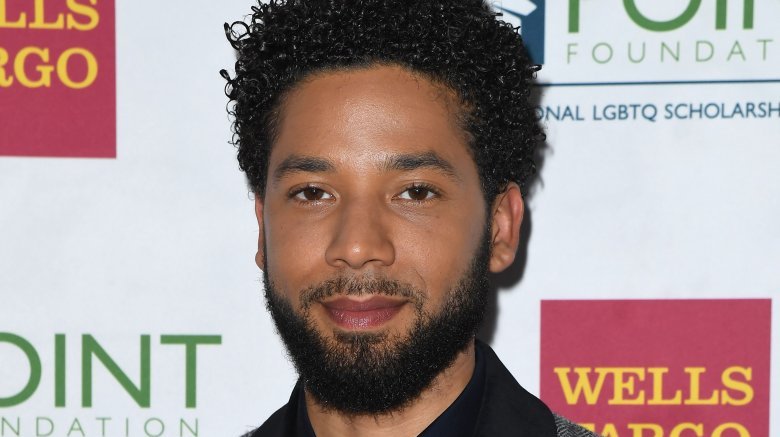 Getty Images
At the time of this writing, the Chicago PD has yet to publicly confirm or deny the ongoing speculation amid its investigation. However, a number of celebs and politicians have taken to social media to comment on the matter over the last few weeks.
It should also be noted that Smollett himself has not publicly responded to these accusations. However, he previously said during last week's interview with Good Morning America, "At first it was the thing of like, listen, if I tell the truth then that's it because it's the truth. Then it became a thing of, like, how can you doubt that? How can you not believe that? It's the truth."
Meanwhile, his attorneys have continued to deny the claims on Smollett's behalf. "He has now been further victimized by claims attributed to these alleged perpetrators that Jussie played a role in his own attack," his legal team stated in part to CNN on Saturday, Feb. 16. "Nothing is further from the truth and anyone claiming otherwise is lying."
While we wait to hear more on Smollett's case, his standing with FOX appears to be on steadier ground than previously thought. On Wednesday, Feb. 20, the network released a statement in response to a recent TMZ report. The gossip rag previously claimed that Smollett's role on an upcoming episode of Empire, on which he plays Jamal Lyon, had been cut down significantly due to these rumors. "Jussie Smollett continues to be a consummate professional on set and as we have previously stated," FOX stated to NBC News. "He is not being written out of the show."