Lori Loughlin's Daughter's Sephora Collab Slammed Amid College Admissions Scandal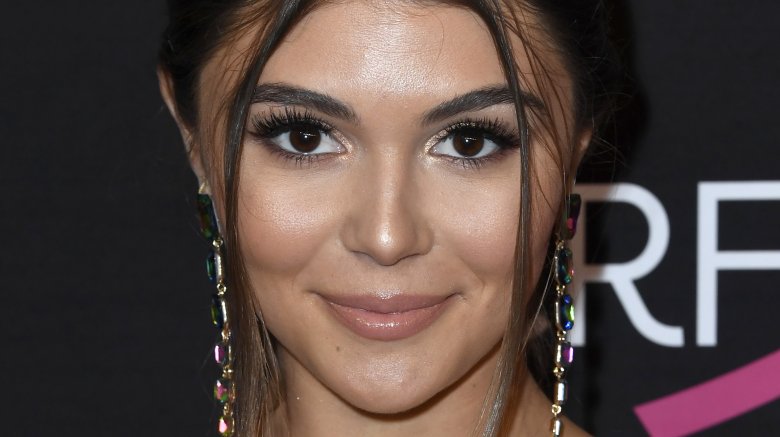 Getty Images
Social media influencer Olivia Jade Giannulli's business prospects appear to be in jeopardy after her famous parents, actress Lori Loughlin and clothing designer Mossimo Giannulli, were indicted for their alleged involvement in the ongoing college admissions bribery scandal.
According to a Page Six report, published on Wednesday, March 13, 2019, a number of Sephora customers have taken to the reviews section of the best-selling pressed powder product, Olivia Jade x Sephora Bronze & Illuminate Palette, to slam the company's continued collaboration with 19-year-old Olivia.
"This girl is terrible for your brand," one person bluntly wrote. "She is a cheater. She is vacuous. She is shallow. True beauty radiates virtue, intelligence, and strength. Olivia Jade is none of these things." Yikes. Amid the countless one-star reviews were multiple demands for the retailer to drop the product altogether. "Aaaand you guys haven't cut ties with her yet because??" one consumer asked, while another suggested, "I will not spend another dime at Sephora until they drop this entitled, toxic idiot. Run away, Sephora. Run away."
Meanwhile, another customer seemed to simply be living for the drama, writing, "hahahahahahhahahahahhahaahhahahahahahahaha #camehereforthecomments."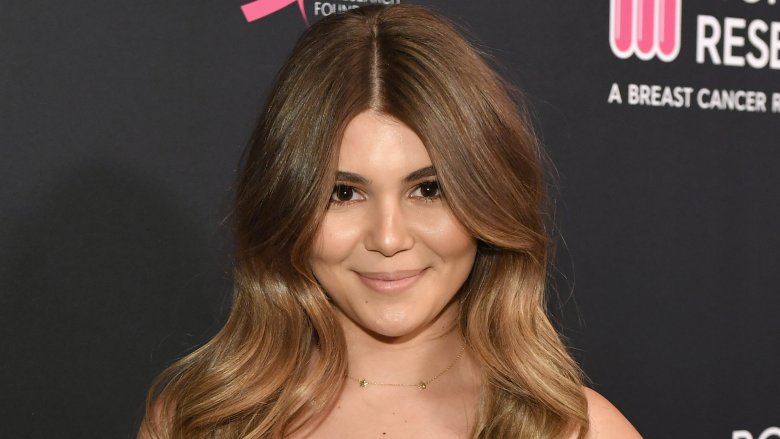 Getty Images
Readers may be aware that this isn't the first time Olivia has faced backlash after it came out that Loughlin, 54, and Giannulli, 55, allegedly paid $500,000 to bribe their daughters' way into being accepted as "recruits for the crew team" at the University of Southern California. Dozens of other parents have been indicted in this elaborate scheme, including fellow actress and Desperate Housewives star Felicity Huffman. According to CNN, both the Full House alum and Huffman have been charged with conspiracy to commit mail fraud and honest services mail fraud.
As Nicki Swift previously reported, Olivia and her parents have since been slammed on social media over the matter. "Your mom bought your way into school, one you had no interest in attending other than partying," one person wrote in the comments section of one of Olivia's YouTube videos (via Page Six). "You are everything that's wrong with our wealth inequality plagued society today. #shame."
However, other social media users have since come to her defense. According to the media outlet, another person wrote, "It says in the article most kids were not aware that their admission was contingent on bribes. Y'all don't know if she was aware of this! Cut her some slack. Maybe she didn't know."
Of course, Olivia previously caught heat after admitting in an August 2018 YouTube video, "I do want the experience of game days, partying. I don't really care about school, as you guys all know." Days later, she apologized in a follow-up video while calling what she'd said "stupid" and "ignorant." She added, "I'm not like that. And I didn't mean it that way ... I know that it's a privilege and it's a blessing and I'm really grateful."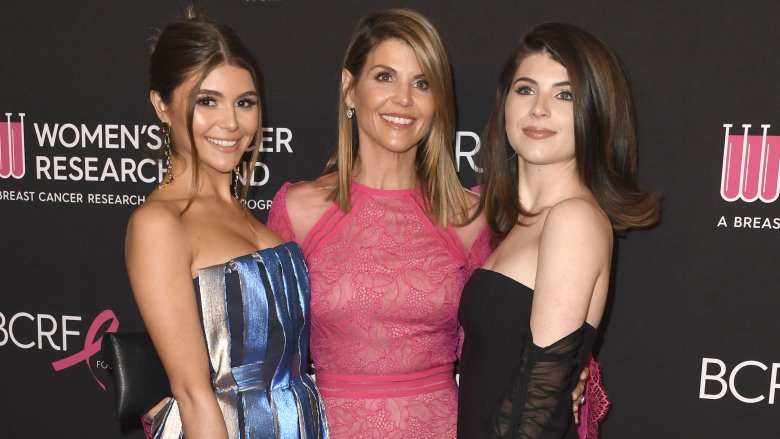 Getty Images
Amid the more recent Sephora-related backlash, however, multiple Olivia Jade product purchasers specifically related their comments to the alleged college admissions scam and the teen's history of controversial remarks. "I thought this would give me the 'just-came-from-crew-practice,' 'spent-hours-rowing-on-the-lake' glow. Turns out it was all a sham!" one person wrote. "Highlight did not deliver on privilege," another quipped. "This palette has such an intense highlight I thought it would blind others to my privilege and toxicity. Unfortunately, it did not work and instead left me dusty AF." 
One shopper asked, "Why is this product still on your website. If this doesn't come down fast I will never spend another dime at Sephora. Her previous comments about just wanting to go to college to party where ridiculous enough. Not a good luck Sephora still having this up on your site. Take it down now!"
In addition to her potentially ill-fated Sephora collection, Olivia had been making bank while sponsoring college-related social media content with the likes of Amazon's Prime Student and Smile Direct Club. As for whether public demand will force these companies to sever ties with the teen remains to be seen.
At the time of this writing, it's uncertain where the Loughlin-Giannulli clan will legally land in the aftermath of this nationwide college admissions scam. However, things clearly aren't looking too good in the court of public opinion.