Shahs Of Sunset's MJ Javid In ICU After Welcoming Son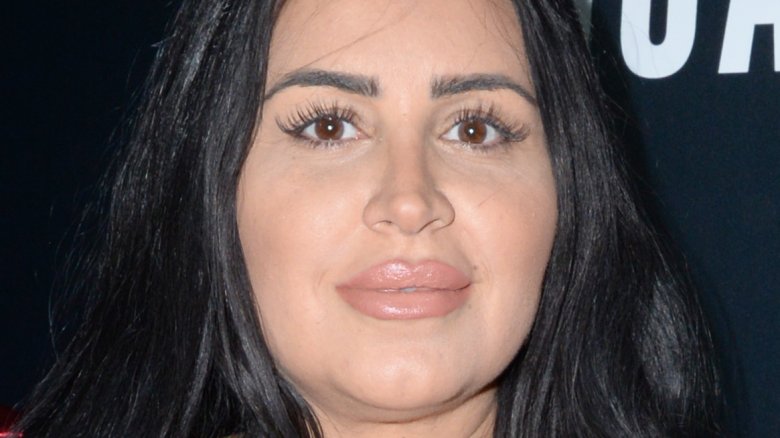 Getty Images
Shahs of Sunset's Mercedes "MJ" Javid is thankfully in recovery after experiencing birth complications earlier this week.
On Thursday, April 18, 2019, the reality TV star's husband, Tommy Feight, took to Instagram to share a health update on behalf of his wife.
After revealing the arrival of his "gorgeous" son, the marketing director told fans in the video clip, "The night my son was born was the worst night of my life. My wife had a ton of complications. She was in surgery for like five hours. They didn't tell me nothing. But they're amazing at Cedars. They saved her life." Feight continued, "She's still in ICU. She still hasn't held the baby yet. That should probably happen later today though."
The new dad went on to note that his newborn son "is looking great. He couldn't be happier." Feight added, "But everything's great! I'm the happiest guy on earth."
According to Entertainment Tonight, Javid gave birth to son Shams Francis Feight via C-section at Cedars-Sinai Hospital in Los Angeles on Wednesday morning, April 17, 2019. The following day, her rep released a statement confirming that she'd been admitted into the ICU, and also revealed that her son's first and middle names respectively honored the TV personality's late father and her husband's late mother. "The delivery was extremely difficult and Mercedes' family was very worried for her, as there were multiple complications," her rep stated (via People magazine). Luckily, the rep went on to state that "baby Shams was born happy and healthy, and [MJ is] feeling much better than her first day in ICU."
"Both her and Tommy are feeling extremely blessed that everything turned out okay and are thankful for Dr. Jay Goldberg, and Dr. Steve Rad, and all the doctors, nurses and staff at Cedars-Sinai who ensured the baby and her were taken care of," the statement continued. "Tommy and Mercedes can't wait to go home and spend time with their baby boy."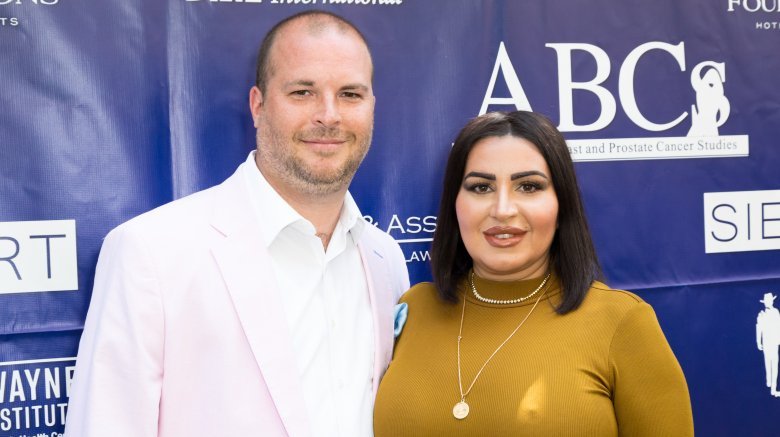 Getty Images
As Nicki Swift previously reported, Javid, 46, first announced that she and Feight were expecting their first child together, a baby boy, in October 2018 after freezing her eggs and undergoing IVF treatments. The married pair, who first met on the popular dating app Tinder three years earlier, had tied the knot last April (via E! News). 
Weeks following their baby announcement, the realty TV star told Us Weekly that their little one was actually expected to arrive on May 12 of this year, which just so happens to be Mother's Day. Having previously revealed to E! News that she and Feight wanted to choose a name for their unborn son that reflected her Persian heritage and his Irish culture, Javid told the magazine, "We do happen to have the name. And the name is actually unisex. We're holding onto that."
Her pregnancy was also going well at the time, as she went on to say, "I thought I would be psycho and hormonal. I'm happy to report that it's been easy. So far, so good!" Javid continued, "Tommy has been incredibly attentive. At 3 o'clock in the morning, 'Can I have watermelon?' Even if we don't have any watermelon, he'll go and find some."
However, Page Six reports that Javid was hospitalized in late 2018 after it was discovered that her cervix had shrunk down considerably during a routine checkup. This miscarriage scare led to emergency surgery in order to prevent miscarriage or premature labor. While speaking with the media outlet this past February, the expecting mom said that she'd since been on bed rest.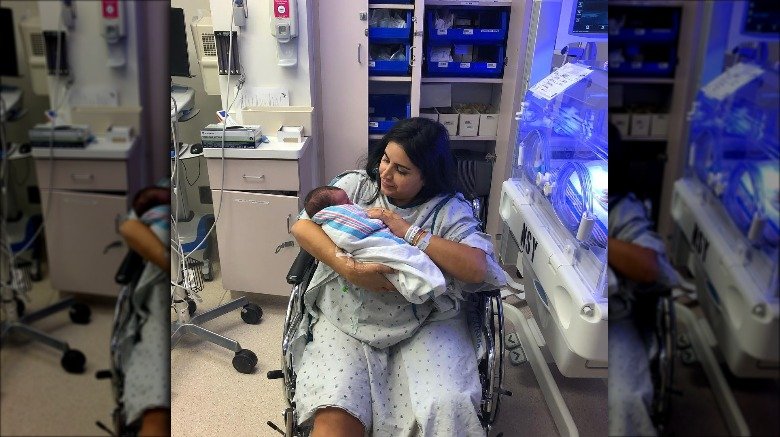 Instagram
Shortly after sharing his headline-making health update on behalf of Javid, Feight posted a sweet snapshot of his wife holding their little boy for the first time on Instagram. "Daenerys of the House Javid, the First of Her Name, The Cerclaged, Queen of the Spray Tans, the Shahs and the First Men, Queen of Beverly, Khaleesi of the Great Cedar Sinai, Protector of the Realm, Lady Regent of the Seven Shopping Centers, Breaker of Chains and Mother of Dragons," the proud family man captioned the pic in reference to Game of Thrones. Feight added, "#toughestbroadiknow #bendtheknee #myqueen #kookybroad #myson #GOT @cedarssinai @drshahinghadir @drsteverad."
Elsewhere in the Shahs of Sunset sphere, Javid's former co-star Jessica Parido shared a baby announcement of her own on Tuesday, April 16, 2019. As revealed in an emotional Instagram post, she secretly welcomed her first child, a baby boy, on Feb. 23 of this year.
Congratulations to MJ Javid and Tommy Feight on the birth of their first child! We're wishing the new mom all the best in her recovery.