Dog The Bounty Hunter's Son Hospitalized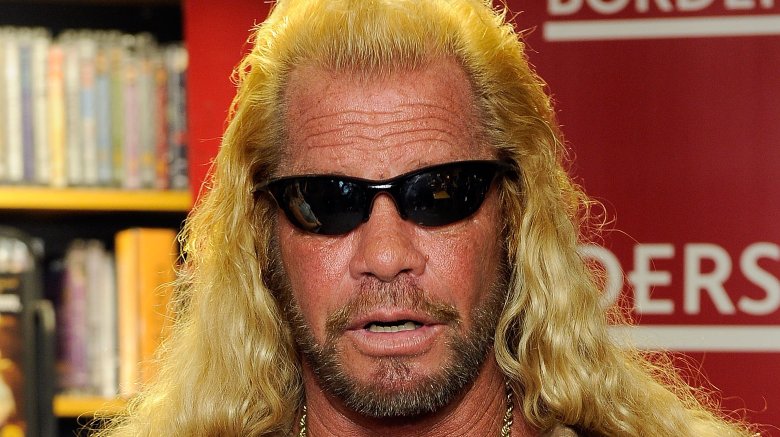 Jemal Countess/Getty Images
Dog the Bounty Hunter alum Duane Lee Chapman's second-oldest son, Leland Chapman, has suffered an injury while on the job.
On Tuesday afternoon, July 9, 2019, the younger bail bondsman unfortunately injured his knee while he and his famous father joined forces to chase down a suspect in Adams County, Colo., Yahoo! Entertainment reports. According to a spokesperson for the Chapman family cited by AL.com, Leland is currently being treated at an unnamed hospital in his home state of Alabama, where he will undergo surgery to repair a torn ACL sometime next week and will need at least a six-week recovery period.
The alleged criminal in question was a man named Edward Morales. "The guy fought like hell," a source told The Blast of Morales, who reportedly pleaded guilty to domestic violence charges last month, but eventually had a warrant put out for his arrest after apparently skipping a court hearing. Despite reportedly putting up a struggle with the Chapmans, he was later taken into custody.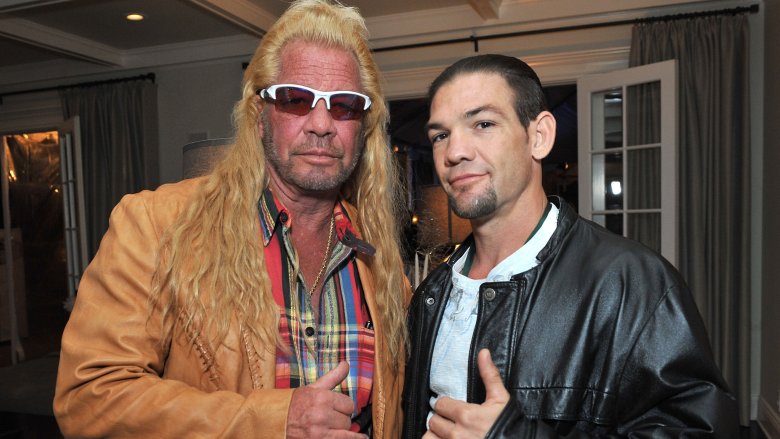 Angela Weiss/Getty Images
Fans are most likely aware that Leland Chapman's injury comes just weeks after the untimely death of his stepmother and Duane Chapman's beloved wife, Beth Chapman. As Nicki Swift previously reported, Beth passed away at the age of 51 on June 26, 2019, following her long battle with throat cancer. Just days before her passing, Beth had been placed in a medically-induced coma at the Queen's Medical Center in Honolulu, Hawaii, but sadly never recovered. 
"It's 5:32 in Hawaii, this is the time she would wake up to go hike Koko Head mountain," Duane wrote while confirming the news of her death on Twitter. "Only today, she hiked the stairway to heaven. We all love you, Beth. See you on the other side."
The reality TV star later announced that a memorial service would be held for his late wife at 1 p.m. MT on Saturday, July 13, in Aurora, Colo. According to The Wrap, it will be livestreamed on Facebook. "Love you all and thank you very much for the support you have been giving for Beth," Duane tweeted in part on Monday, July 1, noting that the public service will allow Beth's loved ones and fans alike "to tuck her in, tell her goodnight, for she sleepeth."
AOL notes that this week's father-son manhunt for Morales was their first time back at work since Beth passed away.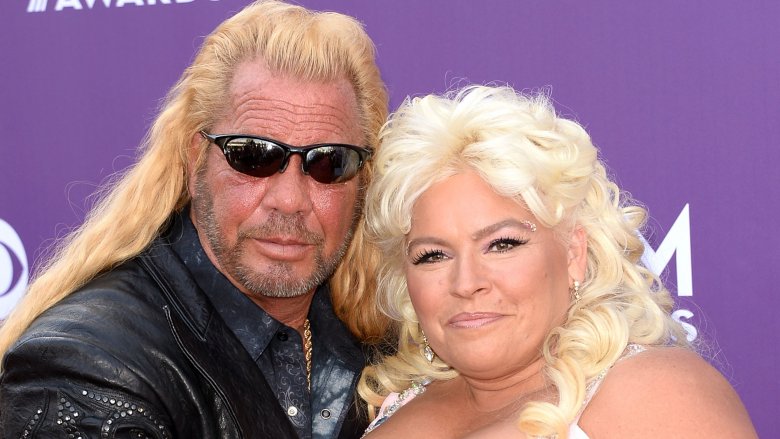 Jason Merritt/Getty Images
For his part, Leland Chapman opened up about his recent injury while speaking with Entertainment Tonight on Wednesday, July 10. "I was just getting that healed," the 42-year-old said of a previous knee injury, which had also required surgery. "Just came out of rehab and everything, so I'm trying to take it easy ... I'm trying not to get in no fights and not running."
Indeed, in lieu of running at the time of chasing down Morales, Leland initially jumped in a car. "My intention was just to cut him off in the park in front of him and just wait because everybody was kinda close behind him," he explained. "When I pulled in, he made eye contact with me, and I was seeing that this guy is running at slow speed, my speed, you know what I mean? 'Cause he was tired himself."
So, Leland decided to run after the suspect himself. "I got out of the car and I was hobbling along," the bail bondsman continued, explaining that what happened next had resulted in him re-injuring his knee. "When I went to kick [down a] gate, it kind of flexed and then it completely severed off my Achilles tendon," he said. "So it broke. Snapped it right in half. When I put my foot down, I kind of felt like it was asleep. I felt like I was walking on sand."
Undeterred, Leland continued to track Morales down, tasering him while he was allegedly attempting to climb up a fence to get away: "He was just kind of laying on the ground long enough for everybody to kind of catch up." The harrowing take down was reportedly caught on tape for the upcoming reality TV show, Dog's Most Wanted. The series is set to air on WGN sometime in 2020.
While we're wishing Leland Chapman a speedy recovery, our thoughts also remain with the entire Chapman family during this difficult time of mourning.