What Diet Is Kelly Clarkson On?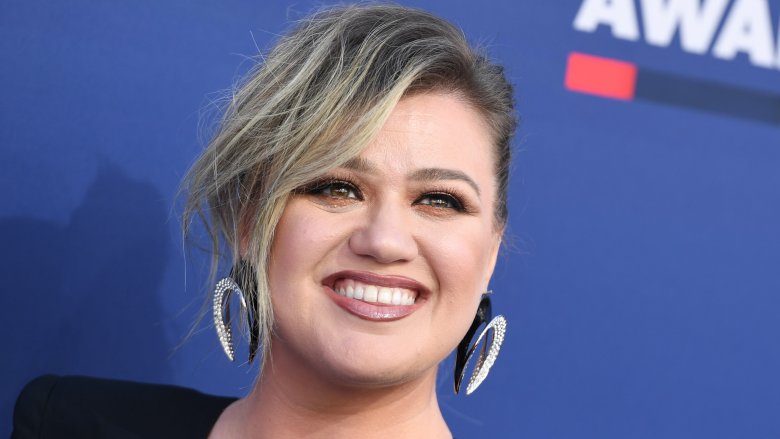 Robyn Beck/Getty Images
You might have noticed a slimmer Kelly Clarkson lately. That's because The Voice star dropped nearly 40 pounds with The Plant Paradox diet. Clarkson told Extra that she read the book penned by Steven R. Gundry, MD, because she had an "autoimmune disease" and a "thyroid issue." The drastic weight loss was a welcomed byproduct. "It's basically about how we cook our food, non-GMO, no pesticides, eating really organic," she said. "Literally, I haven't worked out at all!"
When the weight started falling off from her new diet, the original American Idol winner responding to rumors that she was taking diet pills or making unhealthy choices. Calling the gossip "fake news" in a tweet, Clarkson assured her fans everything was on the up and up. "I eat the same stuff I always have," she wrote. "It's all just made w/different flours/sugars/ingredients. #DrGundry"
According to Page Six, The Plant Paradox diet posits that lectins, "a type of protein found in wheat, beans and potatoes among other foods," are dangerous to your digestive system. Instead of these starches, Dr. Gundy recommends eating vegetables like broccoli and avocados and proteins like "tempeh and pressure-cooked legumes" instead of meat. "When lectins invade our bodies, they can cause some serious inflammatory responses and other health issues, like leaky gut syndrome, weight gain, brain fog, and more," Gundry wrote on his website.
Speaking with Page Six, Gundy revealed that he has several celebrity clients including R&B star Usher. Although he and Clarkson have yet to meet, he claims that he is a "big fan" and happy that his research has "changed her life."
Dr. Luiza Petre, an assistant clinical professor of cardiology at Mount Sinai School of Medicine, agrees with Dr. Gundy's assessment of lectins, telling Healthline that they "trigger an autoimmune response" once they enter the bloodstream and wreak havoc.
"[This diet] asks people to eat and party like it's 9,999 years ago, before the dawn of agriculture," Gundry told the publication. 
Okay, but did they have ice cream 9,999 years ago? Asking for a friend.