How Much Money Does Kylie Jenner Make Off Instagram?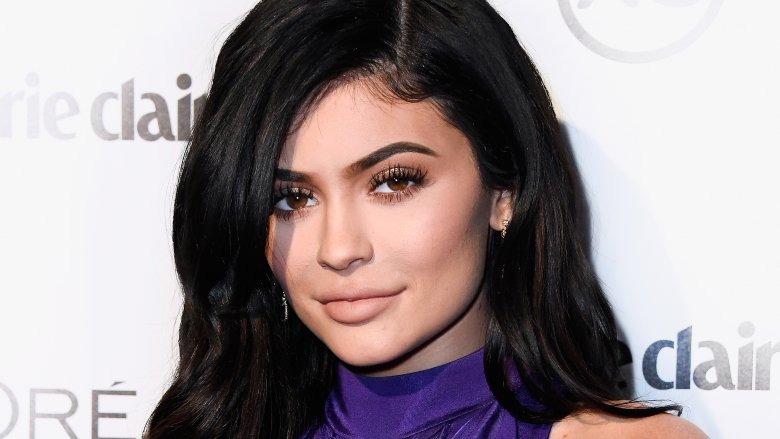 Frazer Harrison/Getty Images
Nobody has monetized being famous like the Kardashian-Jenner family. And it's possible that nobody in the family has capitalized on that particular talent more than Kylie Jenner. With more than 140 million Instagram followers, the youngest Jenner is the Disney of social media influencers. She's a one-woman corporate conglomerate.
At the time of this writing, Jenner is the highest-paid Instagram influencer, reportedly earning a whopping $1.2 million per post, according to a report from social media analyst Hooper HQ. And we're all out here posting pictures of our dogs and lunches for free. The system is rigged!
With controversies such as the hype for the disastrous Fyre Festival and beauty influencer Olivia Jade allegedly getting into USC under false pretenses, the practice of paying celebrities for brand exposure has faced a fair amount of criticism of late. Los Angeles Times columnist Michael Hiltzik calls it "a new low in marketing." However, he admits this money train won't stop chugging along anytime soon. "Consumer marketing feeds on itself, and the ecosystem of influencers, influence marketers and brands seeking notice in a fragmented media world today is large and thriving," he laments.
But regardless of what anyone thinks about the ethics of it all, Kylie Jenner is raking in millions from her phone. But is she a billionaire? In 2019, Forbes declared Kylie Jenner the youngest self-made billionaire in history at the age of 21. While there was much dispute over the "self-made" part — considering she comes from a family of wealth and has access to her mom Kris Jenner's bottomless contact list – Celebrity Net Worth contends that her real bank account only reads $300 million. Which, you know, is still pretty impressive!
The reason for the net worth downgrade? The wealth-tracking site alleges Forbes fudged some fuzzy numbers. It states that even though Kylie Cosmetics' revenues are declining year by year, Forbes "assumed the company would sell for roughly 8x its current profits." As they put it: "No company would pay an 8x multiple for a brand that is clearly waning in popularity."
But there's no need to argue over millions: Kylie Jenner looks primed to cash checks for the foreseeable future, and she gives advice on how you can do the same. Yes, you!
"Like the rest of her family, Kylie is keenly aware of the power of publicity," Entrepreneur writes. "If there is one thing the Jenner-Kardashian clan has repeatedly shown, it's that any exposure — good or bad — can be used to your advantage with some creative maneuvering."
So keep posting photos of your pets and lunch. Maybe throw in some super-plump lips for good measure. If you play it right, you might be the next Kylie Jenner.