How Kylie Jenner Is So Rich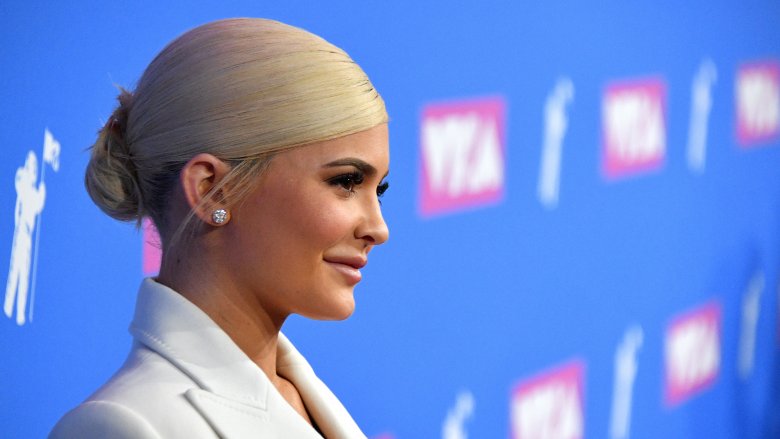 Dia Dipasupil/Getty Images
In the now-infamous quote from the first season of Keeping Up With The Kardashians, Kris Jenner said, "When I first heard about Kim's tape, as her mother, I wanted to kill her. But as her manager, I knew that I had a job to do." The "tape" in question is Kim Kardashian's sex tape with Ray J.
While most mothers would attempt to destroy the tape and all the copies, Kris Jenner used it as a launching pad to turn herself into a "momager" and transform her family into a brand. As the saying goes: The devil works hard, Kris Jenner works harder.
And by the time her youngest child, Kylie Jenner, reached the age of monetization, the formula was perfected. With an estimated net worth of $300 million, Kyle is the wealthiest person in a family full of millionaires.
Reportedly earning $4.5 million per season for Keeping Up With the Kardashians and a whopping $1.2 million per Instagram post — making her the highest-paid Instagram influencer — Kylie considers that pocket change next to her evolution into a one-woman beauty conglomerate.
In true Kardashian-Jenner fashion, Kylie's wildly popular Lip Kits launched in 2015 after a scandal. In May 2015, Kylie finally admitted to using lip fillers after denying the accusations for months. Regardless of the controversy, In Nov. 30, 2015, Kylie Lip Kits were born and the product line sold out in mere seconds. The company soon transformed into Kylie Cosmetics; that pulled in $420 million in just 18 months (via AOL). It instantly became one of the bestselling brands in the highly competitive makeup industry, causing Kylie to branch out into skincare with Kylie Skin in 2019.
In 2019, Forbes recognized the makeup mogul as the world's youngest billionaire — at least on paper. Celebrity Net Worth unpacked the "billionaire" claim and found that Kylie's company would only be worth that amount if sold "for roughly 8x its current profits." That's unlikely to happen, but we assume Kylie Jenner isn't losing much sleep over that.