Duane 'Dog The Bounty Hunter' Chapman Hospitalized For Suspected Heart Attack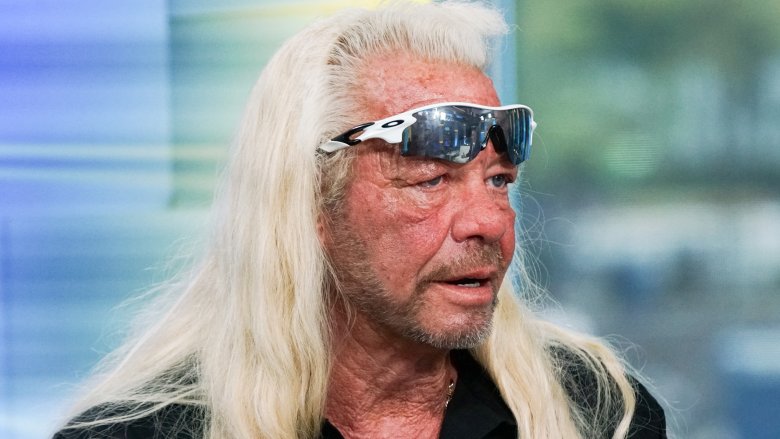 Bennett Raglin/Getty Images
Reality TV star Duane "Dog the Bounty Hunter" Chapman suffered a major health setback of his own less than three months after his beloved wife, Beth Chapman, passed away. TMZ reported that Dog suffered "a heart emergency," and will likely have to undergo surgery, noting that he was hospitalized after suffering chest pains at home in Colorado. As of press time, Dog remained under the care of doctors, who were "performing tests to know the precise nature of the problem." The reality star's rep told the tab that Dog was "resting comfortably."
The Chapmans have struggled since Beth's passing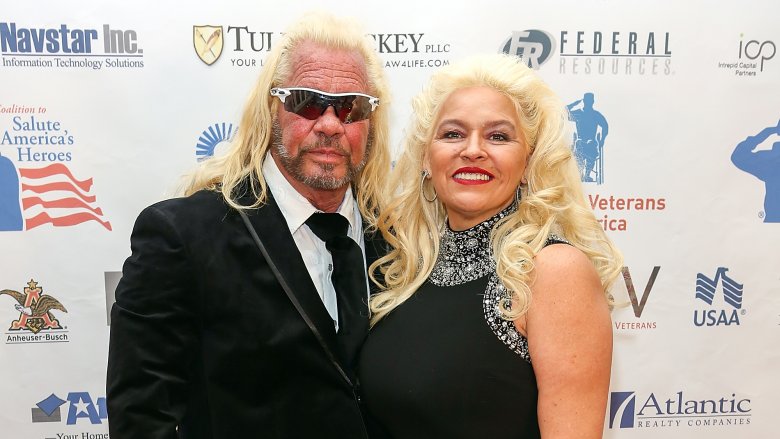 Teresa Kroeger/Getty Images
Beth Chapman died on June 26, 2019 at age 51 following a battle with aggressive throat cancer. The Chapmans chronicled her diagnosis, treatment, and death on their reality show, Dog's Most Wanted. Dog told People that he wasn't able to watch the show ahead of its actual premiere in early September 2019, because it was too raw and emotional for him. He also admitted that some of Beth's kids were "barely making it" after her passing. The mullet-rocking star also admitted on Dax Shepard's Armchair Expert podcast (via People) that he's still trying to figure out how to function without Beth, because he depended on her so much throughout their 13 years of marriage.
"She used to tease me, 'You stole me from the cradle at 18 years old.' I had her until she was 51, and I'd say one word and she knew what it meant," he said. He recalled of their years working together to hunt for baddies, "She'd be like, 'Let me do it, Big Daddy, you're too aggressive.' And then she became more aggressive than me. And now all the sudden she's not there. Google says you get smarter when you're forced to deal with it. Because I still go, 'What time do you have to be up in the morning, honey?' I'm setting the alarms. ... I'm getting better. I depended on her for so much."
Beth's death wasn't even the last heartbreak Dog suffered. Weeks later, his son was hospitalized after suffering a knee injury while chasing down a suspected bail-jumper. Just a month after Beth died, her and Dog's store in Edgewater, Colorado was burglarized, and some mementos were stolen, including Beth's beloved taser. Dog said in a press conference that if the culprit turned themselves in within 48 hours, he wouldn't press charges, promising, "I will try to get you probation, a job ... 'cause me and you got a special connection now."
While you're here, get to know Dog's beloved late wife with the untold truth of Beth Chapman.