Real Housewives Of Atlanta Star Kenya Moore, Husband Marc Daly Split After Two Years Of Marriage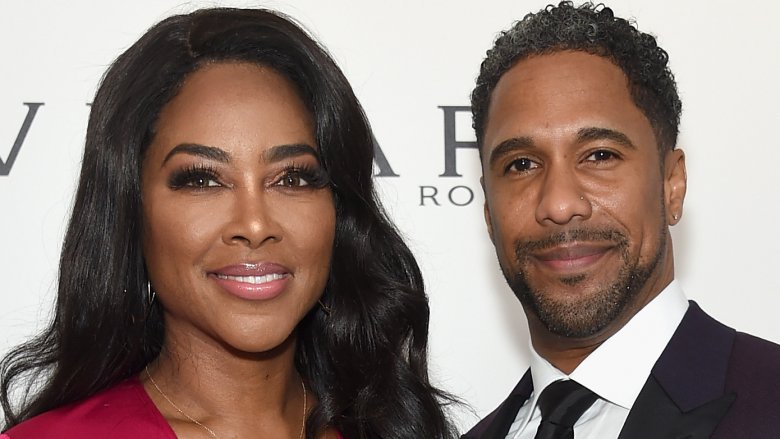 Jamie Mccarthy/Getty Images
Kenya Moore and husband Marc Daly are divorcing after two years of marriage, they each announced on Sept. 19, 2019. The Real Housewives of Atlanta star told People in a statement, "Due to recent and ongoing circumstances, I can no longer continue in the marriage. My sole concern and focus is and will always be my daughter, Brooklyn, my miracle baby. She was made in love and true commitment."
Daly released his own statement which was equally vague, saying, "I have come to the difficult decision to separate from Kenya at this time. Our daughter has two parents that love her very much and in her best interests, this situation should remain as private as possible." Both Moore and Daly requested their privacy be respected.
The split comes as a shock, because earlier this week, they were together as a unit: On Sept. 17, 2019, they attended a gala together where Daly was being honored, and a day earlier, they appeared on Tamron Hall to discuss their use of IVF to conceive their daughter.
What really caused Kenya Moore and Marc Daly to call it quits?
Kenya Moore married Marc Daly in June 2017 after a whirlwind romance. She told People they met in summer 2016, but didn't start dating until that December. It's unclear what spawned their split, but the former Miss USA admitted that her past relationships ended because she'd leave at the first sign of trouble.
"I was always the person who ran. Any time I ever saw anything I didn't like in someone, I just ran. And it was not working for me," she confessed. "I want people to stick with me and work it out if they care, so I can't run. You have to communicate honestly with each other and never give up on each other."
Moore admitted in the same interview that she and Daly hadn't discussed prior to their wedding whether he'd appear on the reality series that made her a star. TMZ later reported that Daly refused to be filmed for the Bravo hit, which is said to have rubbed many involved with the show the wrong way — and got Moore disinvited from the cast trip to Barcelona, which allegedly cost her money since she gets paid by the episode. 
While you're here, check out how Moore and the rest of the Real Housewives casts really make their money.